Michael from Rockford, MI
All I really want is Cobb to play special teams again.
If he wasn't a kick returner, would the Packers have drafted him where they did? He's playing through an arm injury he sustained in training camp, so that might have something to do with not having him return kicks right now. When he's healthy, I'm in the camp that favors him being used in the return game. In my opinion, that's a big part of his allure as a player. It's what he does.
Vic, you had anticipated a strong passing game on Sunday. What was the key reason the Packers struggled in the passing game?
It would require intense film study with somebody who really understands football strategy for me to be able to answer your question. All I can do is make a few casual observations: 1.) The Bengals played a lot of double-high safety, according to Aaron Rodgers. That means the Bengals were inviting the run with seven in the box, to protect against the big play in the passing game. 2.) It also appeared to me their linebackers bailed at the snap of the ball so they could take deep drops. 3.) Losing Jermichael Finley in the first series of the game really hurt the Packers. When they lost Finley, they lost the deep-seam threat they needed to occupy those safeties. Late in the first half, I noticed that the Bengals safeties had gotten especially wide to favor the sidelines. Clearly, the Bengals feared the Packers' passing game. They loaded up against it and the Packers took advantage of that strategy to rush for 182 yards, 100 yards more than for which the Bengals rushed. It allowed the Packers to win time of possession. The stats favored the Packers, except in the fourth quarter. That's what bothers me the most.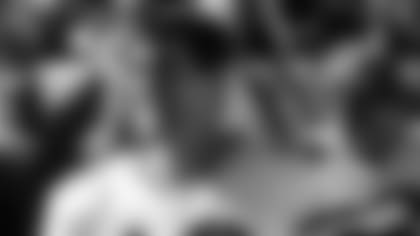 QB Aaron Rodgers
Rob from Winnipeg, Manitoba
It was a sloppy game filled with mistakes and injuries. Still, Aaron Rodgers had the ball in his hands with the chance to drive for a late TD and author one of those come-from-behind victories some say are missing from his résumé. What was your assessment of his play at crunch time?
You're referring to the Packers' final drive of the game. He drove the ball 60 yards, but the drive stalled at the Bengals' 20-yard line. That's all that matters, but what if they only needed a field goal to win? If they had been a little less aggressive on that drive that ended in an interception at the start of the fourth quarter, and had settled for a field goal, they might've only needed a field goal at the end of the game to win the game, and Rodgers would have his comeback win.
That might be the craziest game I've ever seen. I choked on my beer watching that fourth-and-one fumble. The Packers are 6-18 in games decided by four or fewer points since 2008. Is that now a big issue for McCarthy's teams, or is it just plain bad luck?
It's neither. This is a high-octane offense, by design. It plays with the throttle wide open. Teams that play that way tend to win big and lose little, if you know what I mean. Run-the-ball teams that play to their defense tend to win the close ones, because they play close to the vest. Once upon a time, when the Steelers had a powerful running game and defense, they were something like 100-1-1 in games in which they had a two-score lead heading into the fourth quarter. They were a pound-the-ball, play-defense team that took the air out of the ball in the fourth quarter and protected a lead. The NFC East played that way for a lot of years. That is not Packers football and it hasn't been for a long time, and I don't think Packers fans want to see their teams play that way. If you want wide-open offense, then you must accept its consequences. It carries with it an element of risk.
I know the doom and gloomers will be out in full force, but shouldn't we remember Green Bay was in this exact position last year and still ended up winning the division?
This isn't a time for doom and gloom. It's a time for feeling bad that one got away from this team yesterday. It's a natural feeling that can't be denied. That game should be in the win column. We all know that. I think it's good that this team and its fans have an extra week to recover. Sometimes you just need to feel bad for a while.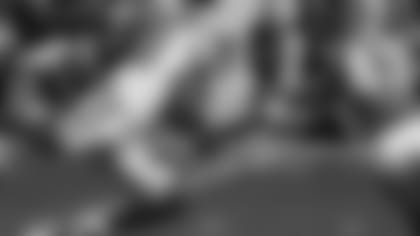 TE Jermichael Finley
Simon from Copenhagen, Denmark
"Tell me when a team has the most significant injuries and I'll tell you when it's the best week to have a bye." Vic, if I were a superstitious man, I'd say you jinxed it.
Blame it on me if you wish, but this is a perfect time for this team to have a bye. I would not want to play the Lions this week without Jermichael Finley and Clay Matthews. They need those two guys back, and they also need Morgan Burnett and Casey Hayward to return to the secondary to play against Calvin Johnson and company.
If there ever was a time to commit to the run, it's when a young running back that has been doing great is in the game and you are up by nine points with 10-plus minutes left. It's probably not the best time to throw three straight plays, the third resulting in a costly interception.
Where are the attack people today?
Vic, I've always subscribed to the players, not plays theory, however, I do believe Mike made a bad decision to hand the ball to Franklin in that spot. It was simply too much to ask for that little man to run into a thousand pounds of humanity and gain that half yard for the first down. Franklin showed me he belongs in this league today, but he's not the guy to hand the ball to in that spot. Thoughts?
There was no other running back. Last Friday, Mike McCarthy lamented the possibility of having only two running backs for Sunday's game. He talked about how the same situation cost the Packers their first loss of the season, in Kansas City, in 2011. What happened yesterday is almost a prophecy. McCarthy's options were give it to Franklin, have Rodgers sneak it, throw it or kick. Throw on fourth-and-inches? My inbox would be in full meltdown mode if the Packers had thrown an incompletion on fourth-and-inches. I might have even sent an e-mail to "Ask Vic" if they had thrown it. It was inches!
Now the Bears are 3-0. So what does Green Bay need to do to get back in the division and reduce injuries?
Every team in the league wants to know the answer to the second part of your question. I don't know the answer to that part of the question, but I know the answer to the first part: Beat the Lions. That game is huge. You do not want to go to Baltimore 1-3. The Ravens are back, and they play a physical brand of football similar to what the Bengals play.
Conner from Germantown, WI
Vic, that was a tough loss, but Johnathan Franklin sure looked every bit as explosive as we hoped. What type of role do you see him fitting into down the stretch?
If you're looking for something to make you feel better, this is it. Franklin topped the 100-yard mark and he did it by putting the big play in the Packers' running game. This team desperately needs a running back that can take it all the way, and with his 51-yard run on Sunday, Franklin gave the Packers that threat. Future opponents are going to see that run on tape and they're going to acquire a higher regard for the Packers running game. He's a space player. We knew that when the Packers drafted him. He's the perfect complement to a power back such as Eddie Lacy. They can be the proverbial thunder and lightning.
Well, Vic, are you going to blow hot or cold on us? If half of us say what a disaster the Bengals game was and half say some good things happened in that game, which half gets chastised?
Well, Brenda, I don't know. Why don't you tell me which half you favor and I'll favor the opposite? Is that what you want? Are you looking for a target for your anger? That's why I'm here, Brenda, but I will remind you that I didn't play a down.
We've lost two games purely due to turnovers. It will be OK.
The Bengals turned it over, too. The Bengals returned a fumble for a touchdown, and the Packers returned one for a touchdown. The Bengals got a fumble at point-blank range, and the Packers got a fumble at point-blank range. The Bengals got points off an interception, and the Packers got points off an interception. The turnovers score was 4-4. The difference is the Bengals got big turnovers at crunch time; the Packers didn't. That's what bothers me. Football is all about crunch time. You have to make plays at crunch time to win, and the Bengals made the plays at crunch time, just as the 49ers did in the opener.
Cameron from Fort Worth, TX
Vic, I personally think McCarthy should've called a QB sneak on the fourth-and-inches play. Am I wrong?
I think it was one of two go-for-it options. I'm conservative by football nature. I favor defense. During the moments prior to that play, the conservative voice that lives inside me said, "Kick it. Make them score a touchdown." Is there one Packers fan that would agree with me? No way. We all have football personalities and we want the coach to call plays that favor our personality. I can't fault the fourth-and-inches play call. Block the point of attack. Stack your pads. Hold onto the ball and make it work. Impose your will.
Patrick from Short Hills, NJ
Is it a stretch to say Finley is the third-most important player on this team?
He was a big part of the Packers' game plan yesterday. I sensed the Packers wanted to go after those safeties.
Michael from Gold Coast, Australia
If we take the Seahawks out of the equation, the other five NFC playoff teams from last year are a combined 3-12. What, if anything, do you read into this?
Obviously, parity is alive and well in the NFL. My other thought is that I underrated the AFC. They are playing a very physical brand of football.