Oliver from Cambridge, UK
I was intrigued by your answer that, "If my defensive coordinator had come to me and said I can use this guy in a role that will make us a more multiple and formidable defense," and "Coach Capers is bearing a lot of pressure to fix the Packers defense. You have to give him the players he needs to do that." Do you have any insight into how this deal was first suggested?
I have absolutely no idea how the idea of signing Julius Peppers was conceived, but I have a feeling it started with somebody asking, "What about Peppers?" That's when the wheels started to turn.
Seattle played mainly one defense and perfected it. Even the best offense in football couldn't handle them. So why is it better to open up the playbook, as opposed to perfecting your base defense?
Whatever it takes. That's what coaches are paid to know.
What has the free-agent signings done to alter draft needs or change the type of player they would be looking for in those positions?
There won't be a sense of urgency to move in the draft to address a need that was addressed in free agency, but philosophically free agency should have little or no effect on what a true BAP team does in the draft. You draft for value. There's nothing wrong with maneuvering to make value and need meet, but value must always take precedent. As needs are eased in free agency, value becomes easier to achieve.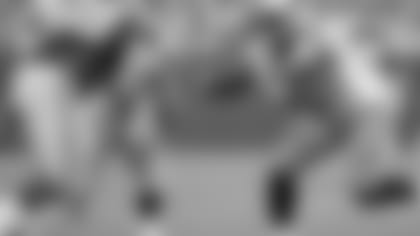 Jevon Kearse
Vic, the signing of Peppers takes playing time away from?
I don't know. That's what we're going to find out in the spring and in training camp. Will the addition of Julius Peppers allow Datone Jones to move to the left side, the run-stuffing side? Or will Peppers be moved around so that everybody will get a few plays off? When I think of Peppers being used in multiple, creative, imaginative ways, I think not only of Tony Brackens, but also of Jevon Kearse. Chad Brown is another guy that comes to mind. I have a feeling Peppers is really going to enjoy playing for his new team and Coach Capers.
Vic, how do you deal with the irrational ranting of supposed fans? Who questions their doctor about how to perform surgery? Yet, we have the top GM and coach and everyone plays armchair free agent and draft expert in running our team.
The fans just want the team to sign somebody, anybody. They especially want the team to sign somebody from another team. Why do they feel this way? It's because they see the other teams signing guys and they're afraid their favorite team is getting left out and falling behind the competition. The salary cap just doesn't resonate with the fan as much as the acquisition of personnel does. The average fan doesn't fully understand the cap, therefore, he or she elects to ignore it. Talking about the cap isn't nearly as much fun as talking about players. I get it, but it's no less a fact that the cap runs your team and if you damage your cap, your team is at some point going to pay a harsh and hopeless price. Those words don't resonate, but they give me satisfaction knowing that I have given my readers trustworthy information.
If Peppers puts his hand on the ground but plays like a linebacker, how does that affect the rest of the defensive line?
Maybe they'll play a typical 4-3 gap-control scheme, or maybe the other three guys will two-gap, as they would in a conventional 3-4 scheme. You're disguising your scheme. You're giving the offense a 4-3 look with a 3-4 scheme. Finding ways to stay fresh is a good thing, but you still have to execute whatever scheme it is you're playing.
Vic, you're a free agent and two teams offer you a contract. One team offers you a little more money but they have not been a playoff contender in years. Another team offers you a little less money but they have been in the playoffs regularly for the past few years. Do you take more money and play for the team that appears to not be on their way to a Super Bowl any time soon? Or do you take a little less money and play for a team with a significantly higher chance of getting you a Super Bowl ring?
Your question immediately reminds me of Leon Searcy, who signed a contract with the expansion Jaguars just a few weeks after playing in the Super Bowl with the Steelers. It was a contract that made Searcy the highest paid offensive lineman in history. The following season, in a conference call with Pittsburgh media, Searcy was asked the very question you posed. He answered with, "A little less money?" So what's a little less money, Josh? A hundred grand? Two hundred grand? One fewer million? Hey, I'd sign with the '62 Mets for a hundred bucks more. A professional football career is a very personal thing. These men pride themselves in their personal performances. They don't live vicariously through the team's place in the standings. They live on where they rank among their peers at their position, because at the end of the day, that's how they'll be judged. It's what makes them professionals. Having said all of that, might a veteran player who's saved his money but doesn't have a ring take a little less money to join a team that's a Super Bowl contender? Clyde Simmons said he did that, but he admitted that there were other perks in signing with the Jaguars. It's the exception, not the rule.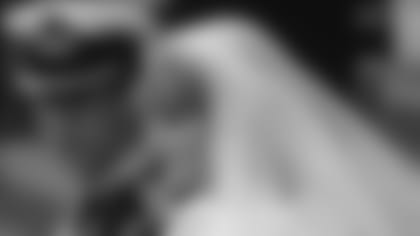 Princess Diana
Vic, how many of the 1997 Super Bowl winning defensive linemen were drafted and developed? Just wondering.
Only one of them? Why do I have a feeling you already knew that? Yeah, 1997 was a bad year for me. I had a beautiful set of 1-SW Ping Eye2 irons stolen out of my garage. They were in a Founders Club staff bag that included a McGregor Tourney persimmon driver and three wood, and a Ping B-60 putter. If I showed up at the course today with those clubs, they'd put me in a straitjacket. In 1997, a gallon of gas was $1.22, the average new car cost $16,900, Mike Tyson bit off a chunk of Evander Holyfield's ear, O.J. was found guilty in civil court, at 21 Tiger Woods became the youngest golfer to ever win the Masters, the movie "Jurassic Park" was released and Princess Diana died in a car wreck. That was a long time ago, Jerry. Let it go.
Vic, love reading you every day. Wouldn't it make sense to sign Hester to upgrade the return game and also use him in the pass game?
Return game? Yes. Devin Hester was one of my "five free agents that might be worth the price." It was supposed to be 10 free agents but five of them were signed before I could get the editorial posted. As time passes, Hester's price will likely drop and that'll make him even more attractive. Please note that all of that is my opinion. I'm not Ted Thompson. I have no say in what this team does, nor am I a spokesperson for the team. I'm only here for your entertainment and I do that by exchanging opinions with the reader.
Morgan from Saint Croix Falls, WI
Is the signing of Peppers and Guion an admission by Ted Thompson that he won't be able to completely fix our defensive line in the draft?
It's an admission that defensive line was identified as an area of need that could be addressed affordably in free agency. That's all it is. The draft is about value. It should stand alone.
Garrett from Baltimore, MD
Can you give us your take on Letroy Guion? I remember him being an up-and-coming defensive lineman, and then cooled off the last few years.
When I saw him play in 2011, I remember thinking to myself that Kevin Williams isn't the only Vikings defensive tackle that can play. I was impressed, so when Guion was cut by the Vikings, I became interested in him. Can his arrow be turned up again? If anybody can do it, Mike Trgovac can. Guion is another one of those one-year-contract free agents that seem to have become a trend in this year's free agency period. Teams are hard-capping themselves and it's a smart thing to do. Instead of pushing money out on long deals that mortgage a team's future, teams are doing one-year, front-loaded contracts, or deals that spike in salary in year two that protect the cap beyond the current year. If it turns out to be a bad signing, then at least it won't damage any year other than the current year. That's hard capping. Instead of purchasing players, teams are effectively renting players for a year. That's how I'll remember this year's free agency.
Steve from Liverpool, Nova Scotia
Now the Packers don't have a center. What now? Any comment or is this position not that important in the scheme of things?
I trust that Ted Thompson and Mike McCarthy have a plan. I promise you, when Evan Dietrich-Smith signed with the Bucs, Coach McCarthy didn't run down the hall to Thompson's office and say, "Now what, Ted?"
Matt from San Antonio, TX
I don't understand how the Packers are paying Peppers $8.5 million this year but only $3.5 million of that counts against the salary cap.
Julius Peppers was paid a $7.5 million signing bonus on a three-year contract. His salary this year is set at $1 million. Signing bonus is divided evenly over the life of the contract, which means its proration is $2.5 million per year. Peppers' signing bonus proration plus his salary in 2014 equal $3.5 million. That's his cap number.
Tudor from Saint Augustine, FL
Premier free agent signing? He's a 34-year-old defensive end in decline. Seems to go against everything you preach and everything Thompson stands for.
The manner in which the contract is structured eliminates any risk to future caps. That's why it doesn't violate everything about which I preach and everything for which Ted Thompson stands. It doesn't mortgage the team's future. If it's a bad deal, it'll only hurt the team in the current year. That protection was achieved by spiking Peppers' salary in 2015 to $8.5 million. If the Packers want out of the contract after this year, Peppers' $5 million remaining bonus proration would accelerate into the current year and the $8.5 million would go away, which means Peppers would be a $3.5 million cap savings released. Spiking the salary in '15 is a means of prepaying on the cap. The cap is your friend. Take care of the cap and the cap will take care of you. I have no doubt you have read those words before.
Marshall from Denmark, WI
I saw Gene Steratore was part of the BIG 10 championship officiating crew. Announcers kept saying how they were on top of many calls. I guess great officiating can cross arenas of sports.
Gene's dad, Gene Sr., is the best basketball official I've ever covered. I'm a big believer in bloodlines.
Theo from Oklahoma City, OK
I'm not an NFL player, nor do I have a family to take care of, but what is the logic of taking less money in Green Bay versus more money in Oakland? James Jones is condemning his career for his bank account. What say you, Vic?
I am continually asked this question, as though my answer is going to change. Do you want me to lie to you and say it's not about the money? There's a time for play and a time for pay. This is the time for pay and I have no problem with it because it's a tough game for tough guys and the moment these guys lose a step, they're gone, so get it when you can. It's all about performance. That's the charm of professional football. Its coldness is what gives us that warm, tingly feeling. I respect James Jones for the professional decision he made. Next.