All anyone has to do is exam the trade that sent Dick Stanfel to the Washington Redskins at what should have been the height of his career to realize what a dubious selection he was by the Pro Football Hall of Fame's senior committee.
For those football fans who believe Jerry Kramer has suffered a grave injustice at the hands of Hall of Fame voters, the selection of Stanfel should fuel your outrage.
It also illustrates how out of touch the senior committee has become with the pre-1970s NFL.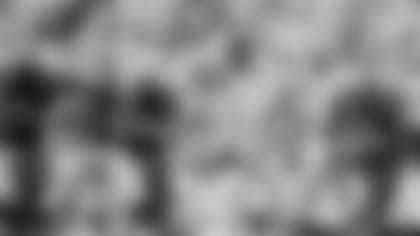 Having served on the Hall's selection committee for 13 years, I have great respect for Hall of Fame Vice President Joe Horrigan and the integrity of the process he oversees. I had a high opinion of my colleagues on the committee who clearly did their homework and were committed to picking the most deserving players.
I also understood that narrowing the list of candidates was a subjective exercise and my opinion was worth no more than anyone else's.
During my involvement, I also told others I would welcome the opportunity to argue Kramer's case if he were to be nominated by the senior committee. I never had that chance, but I felt Kramer's resume certainly warranted another fair and rigorous review.
Most everyone is familiar with Kramer's Hall of Fame credentials.
Voted to the NFL's 50th anniversary team in 1969 by the Hall of Fame selection committee and the only member of that 16-man team not in the Hall. Voted Associated Press All-Pro five times by the sportswriters of his day. Played for a team that won five NFL championships in seven years – a feat unmatched over 95 NFL seasons – and part of a unit that was consistently stronger than any other on the Packers offense during that span.
That said, I understood the dilemma senior committee members faced.
It's not so much the voters who have kept Kramer out of the Hall, it's the mixed opinion of former coaches, scouts and players that's also part of his dossier.
What were senior committee members to do when?
Bart Starr appeared before them and pitched for the selection of left tackle Bob Skoronski, supposedly the offensive lineman who earned the best grades from Lombardi.
An overriding number of coaches, scouts and players from the 1960s and '70s said Gale Gillingham, who played two years for Lombardi, was the best guard the Packers ever had. Gillingham was a five-time Pro Bowl selection; Kramer, a three-time pick.
When some of the same coaches, scouts and players said Fuzzy Thurston was as good as Kramer, if not better. Thurston himself told people he was better than Kramer and that "Gale Gillingham was better than both of us."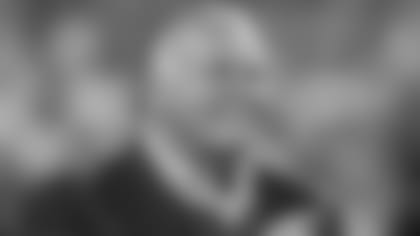 The bottom line is Kramer has been largely a victim of the Packers' riches during the Lombardi Era. Two offensive linemen from that period are in the Hall, Forrest Gregg and Jim Ringo, and people closest to the scene back then have pushed for at least three others over the years.
Back to Stanfel and his nomination for the second time in five years. The senior committee also nominated him in 2012, but he fell short of the necessary votes.
Stanfel, who died in June, played seven years in the NFL with Detroit from 1952-55 and with Washington from 1956-58.
He was a 1950s NFL all-decade selection, a five-time AP All-Pro and a five-time Pro Bowl pick.
All that looks good on his resume, but let's look more closely at the record.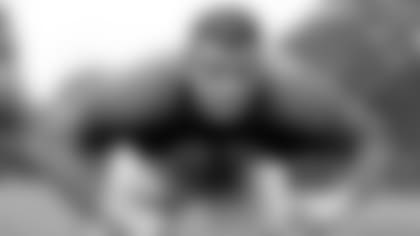 In 1954, Stanfel was named AP All-Pro, but played in only six games. Was he really a worthy choice playing half a season? He also was named to the Pro Bowl three straight years in Washington, but never played on a winning team there.
In 2008, when the Lions named their all-time team in conjunction with their 75th anniversary, 36 players were selected, including seven offensive linemen, but Stanfel wasn't one of them. In fact, his fellow guard, Harley Sewell, a four-time Pro Bowl pick, made the team ahead of him.
Stanfel was voted to Washington's all-time team, but it included 80 players.
When Kramer and Stanfel were eligible as modern-era candidates, Kramer was a Hall of Fame finalist nine times. Stanfel was never a finalist until the senior committee first nominated him in 1993.
In other words, the voters who covered Stanfel during his career never considered him a serious Hall candidate.
You'd think the senior committee members would have some respect for historical precedent and at least recognize the voters who preceded them might have had more insight on players of their era than they do.
Now let's look at the trade that sent Stanfel, who was 29 years old at the time, to Washington. Actually, there were three trades consummated over four days.
On April 23, 1956, the Lions sent Stanfel to Washington for defensive back Dick Alban. The next day, the Lions traded Alban to Pittsburgh for defensive tackle Dick Modzelewski. Two days later, the Lions sent Modzelewski to the New York Giants for defensive tackle Ray Krouse.
The three other players involved all had solid NFL careers, but were never on anyone's radar screen for the Hall of Fame. Alban, Krouse and Modzelewski each played in one Pro Bowl. Not one was ever named AP All-Pro.
So did the Lions fleece three other franchises?
Here's what Watson Spoelstra, who spent nearly 30 years at The Detroit News, wrote about Stanfel the day after the trade.
"His best years in Detroit were 1952 and 1953, both championship seasons. Lately, Stanfel has been brittle and has slowed down. He missed four or five games each of the last two years because of injuries."
That was in a 12-game season.
Counting his rookie year, which he sat out with an injury, Stanfel played in 73 NFL games and missed 23 – or about one-fourth of his teams' games.
In 2014, I thought the senior committee made two excellent choices in Claude Humphrey, a dominant player overlooked for too many years because he didn't play on championship teams, and Ray Guy, who set the standard by which all modern-day punters are measured and one of only four constants on the Raiders' three Super Bowl champs.
But too often in recent years, the senior process has been influenced by the drumbeat of partisan campaigns based not on thorough research and evaluation but insider hearsay.
Stanfel spent 29 years coaching in the NFL. That allowed him to make more friends inside the game than Kramer and Gillingham, and those friends carry on the campaign. The same was true when Dick LeBeau was inducted into the Hall rather than Alex Karras from those great Detroit defenses of the 1960s.
Read "Run to Daylight" to get an inkling of what Lombardi thought of LeBeau compared to Karras.
The last time Stanfel was nominated, Hall of Fame general manager Bill Polian made a pitch on his behalf. Polian admitted he didn't know much about Stanfel, but said Marv Levy was an advocate and that was good enough for him.
Levy might be a Hall of Fame coach, but when Stanfel was playing Levy was coaching at St. Louis Country Day, Coe College in Iowa and the University of New Mexico. Anyone familiar with the NFL TV contracts of the 1950s with their regional formats and basically one-game-a-week offerings knows Levy would have been lucky to watch Stanfel play more than two or three times in any given year, if that.
One has to wonder if Levy went back at some point and studied rare film of Stanfel, if he questioned in detail opponents who played and coached against him or if he simply campaigned for him because he was a coaching brother?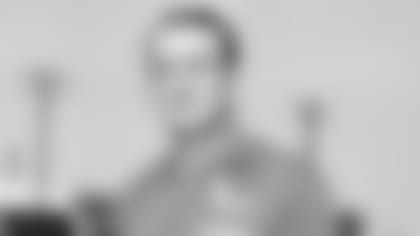 Stanfel served on Levy's staff at the University of California in 1963 and they were assistants together with Philadelphia in 1969.
Sadly, that's how the system works today.
Polian also proved he was no Ron Wolf when it comes to knowing pro football history. When I asked Polian in a conference call if he had any reservations about Stanfel's Pro Bowl recognition with Washington, considering how weak the six-team Eastern Conference was at the time, other than Cleveland and the Giants, he insisted my information was wrong.
Well, from 1956-58 against the rest of the league, Washington, Philadelphia, Pittsburgh and the Chicago Cardinals had a combined record of 20-50-2. What's more, Polian pointed to the Eagles as an example of a team that was much better than I was painting them. Actually, the Eagles were the worst of the four. They were 2-15-1 against teams other than the dregs of the East when Stanfel played with Washington, including a loss to the 1-10-1 1958 Packers.
One of the things you need to do as a voter is figure out who knows what.
While Kramer might be the most scrutinized candidate in the history of the Hall of Fame, here's another example of how little scrutiny Stanfel was subjected to prior to becoming a finalist the last time.
His supporters resurrected a quote from Detroit assistant coach Aldo Forte to boost his chances. Forte had called Stanfel "the best offensive guard in the history of the National League."
The record shows Forte said that in 1953 after Stanfel had played only two years. I'd interpret that as outrageous hyperbole rather than a selling point.
Last week, Wolf and I watched film of the 1953 NFL championship. Stanfel looked explosive and athletic, but relied heavily on cut-blocks – perhaps due to limited strength -- and might have whiffed as often as he clearly beat his man.
(My suggestion to Hall of Fame voters: Watch the film. As Wolf said, "It doesn't lie.")
The bottom line here is that if people feel someone like Stanfel deserves to be in the Hall because of his 35-plus years of service in the NFL, then induct him as a contributor or create a new contributor/player or player/coach category. LeBeau, who was never a finalist as a modern-era candidate or even an all-decade player, was a similar case.
But don't cheat not only long-ago Packers, but Karras, Duke Slater, Ed Sprinkle, Otis Taylor, Winston Hill and so many other senior candidates with better resumes, out of a fair hearing before the entire selection committee.
For more of Cliff Christl's historical perspectives, click here.