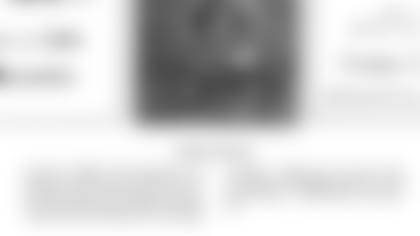 If there was a separate Pro Football Hall of Fame for scouts, Eddie Kotal and Jack Vainisi would deserve to be charter inductees.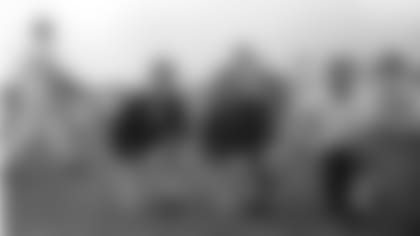 Whereas tonight's 81st NFL draft will unfold under blinding lights in a showbiz atmosphere with the selections based on information stored in infinitely vast computer databases, pioneers like Kotal and Vainisi once gathered in smoke-filled hotel ballrooms to shape their team's selections, relying on whatever reports and magazines they could stuff into a travel trunk and haul into those rooms.
Kotal scouted for the Los Angeles Rams but also had deep ties to the Packers and Wisconsin. He played collegiately at Lawrence College in Appleton and then for the Packers from 1925 to 1929. He was a valuable 5-foot-8, 170-pound back on their first NFL championship team in 1929 and one of the last Packers to play without a helmet. He spent 11 years coaching at what is now the University of Wisconsin-Stevens Point before returning to the Packers and serving as Curly Lambeau's backfield coach from 1942 to 1943.
Kotal joined the Rams in 1946 and became the NFL's first nomadic scout, once telling a friend he drove 40,000 miles one fall grading college players and looking to unearth what were called "sleepers," players from small schools other NFL teams didn't know existed.
During Kotal's years with the Rams, they won one NFL title and lost in three other championship games, but if there was ever a franchise that underachieved due to too much talent, that would have been it.
"They had more personnel in 1950, '51 than the rest of the league put together," Bucko Kilroy, who spent 64 years in the NFL as a player, scout and executive, once said.
Tex Schramm, one of four general managers in the Pro Football Hall of Fame, was hired by the Rams about the same time as Kotal and became their assistant to the president. He agreed with Kilroy. "We had the best players in the league, and we should have won the world's championship every year. But we didn't," Schramm said in 1975.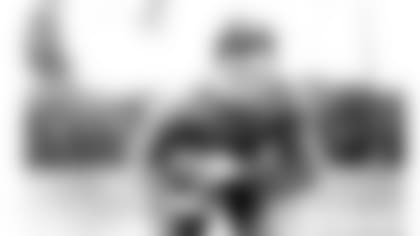 Kotal uncovered future Pro Football Hall of Famers Andy Robustelli at tiny Arnold College and Deacon Jones at South Carolina State. He signed as a free agent the first player from a historically black college to become an NFL star, fullback Tank Younger of Grambling.
Before the Dallas Cowboys even came into existence, Kotal had a say in the Rams drafting a basketball player, future Boston Celtic K.C. Jones, and track stars, future Gold Medal decathlete Rafer Johnson among them. "It's an indisputable fact that the Rams' scouting system … was years ahead of its time and the forerunner to the present computerized systems," Wellington Mara, late owner of the New York Giants, said in 1971.
While the fruits of Kotal's labor never matched his efforts, Vainisi's work helped produce the greatest dynasty in the history of the NFL. He was the Packers' one-man personnel department when they acquired much of the talent Vince Lombardi won five NFL championships with in a seven-year span in the 1960s.
When the Packers won their first NFL title under Lombardi in 1961, 17 of the 38 players on the roster, including 16 starters, had been drafted on Vainisi's watch prior to Lombardi's arrival. Eight more draft picks plus undrafted free agent Willie Wood were obtained once Vainisi started working for Lombardi.
Vainisi was hired in 1950 and ran the Packers' personnel department until he died on Nov. 27, 1960, at the age of 33, due to heart failure.
Vainisi played an influential role in the hiring of Lombardi and then served as his right-hand man for nearly two years.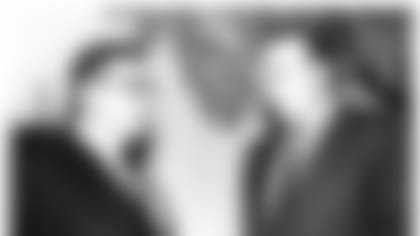 "I have lost a close personal friend," Lombardi said upon learning of Vainisi's death. "I had known him several years before I came here. It will be hard to do without him."
A year later, after the Packers clinched their first conference title under Lombardi, legendary Cleveland coach Paul Brown said, "I hope people up in Green Bay realize now what a great job of drafting Jack Vainisi did. The fans were a little unhappy with some of his picks, but look at (Paul) Hornung, (Ron) Kramer, (Jim) Taylor and some of the others now."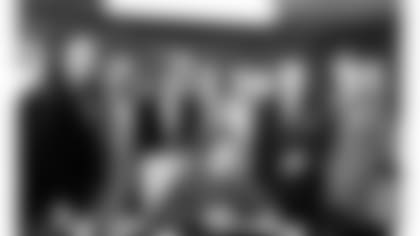 Two years ago, the Pro Football Hall of Fame changed its bylaws and opened the door for more contributors to be inducted in the future.
Let's hope the sub-committee charged with choosing the contributor finalists will take a serious look at candidates such as Kotal and Vainisi; former general managers and personnel people such as George Young, Ernie Accorsi, Kilroy, Don Klosterman and Bobby Beathard rather than just more owners.
Over 80 years, the Baseball Hall of Fame has inducted 34 executives, only seven of whom were solely major league owners. There's no Wrigley, no Busch, no Ebbets, no Briggs in the baseball hall – all names synonymous with the game.
Over 53 years, the Pro Football Hall of Fame has inducted 22 contributors, 12 of them owners.
As I reminded the Hall of Fame selection committee on more than one occasion when I was a member and some of the above owners were finalists, the most successful owners in the history of the league based on their record 13 NFL championships are the owners of the Green Bay Packers.
There were roughly 200 when the Packers won their first NFL title in 1929. There were about 1,700 when they won their third straight title under Lombardi in 1967. And there were more than 112,000 when they won Super Bowl XLV to climax the 2010 season.
*Photos courtesy of Green Bay Packers Hall of Fame, Inc. archives.
*
For more of Cliff Christl's historical perspectives, click here.* *