GREEN BAY – The remarkable odds-defying run was over.
As Jack Coco removed his pads one final time after Georgia Tech's season-ending loss to eventual national champion Georgia last November, the former walk-on had a sea of family and friends, including his 93-year-old grandfather, waiting to celebrate an improbable five-year college career.
Inside the visiting room at Bobby Dodd Stadium, however, a line of grateful Yellowjackets had already beaten the Cocos to it.
"We were waiting outside, and like 80 players came up to him and thanked him for everything," said Ed Coco, Jack's father. "Because he was an inspiration to everybody."
Or, as Georgia Tech head strength and conditioning coach Lewis Caralla later put it: "Jack Coco might be the best story I've ever heard."
For the past 15 years, Coco has had to punch his ticket every day he's stepped foot on a football field. As an undersized offensive lineman and long snapper out of Johns Creek (Ga.) High School, Coco put out feeler after feeler to Division I FBS and FCS colleges in hopes of playing at the next level.
For a while, there were no takers – not until Georgia Tech made Coco one of its last preferred walk-ons in 2017. A scout-team offensive lineman his first three years, Coco also served as the "short" snapper on field goals and extra points.
By his redshirt junior year, Coco dropped weight and transitioned to a tight end. He remained a walk-on until his final year at Georgia Tech – and the surprise scholarship announcement quickly became one of the Yellowjackets' biggest 2021 highlights.
It seemed like that would be as far as this train traveled. Jack was already receiving calls about possible "real world" job opportunities in the Atlanta area. As excited as he was about those prospects, Jack couldn't help but think "what if."
"Jack basically said, 'Dad, I'm not done yet with football,'" Ed recalled.
Jack Coco is the 1% – maybe not in terms of size or Relative Athletic Scores, but in all the areas you can't track on a clipboard or time on a stopwatch. Since Day 1, he's been willing to work one more hour and take one extra rep to finish the job.
Because no matter how many times Coco has narrowly slid his foot in the door, he's self-aware enough to appreciate how precarious the life of a walk-on can be.
Maybe that's why he felt at ease during the Packers' final cuts last Tuesday. Coco was nervous, but the long wait to find out if he'd made the Packers' 53-man roster also felt familiar.
After attending Green Bay's rookie minicamp on a tryout, Coco again defied the odds as the only undrafted rookie to make the Packers' active roster.
"It is a week-to-week league, and every single week raises new challenges," Coco said. "But when I got the confirmation on Tuesday, it was like a huge weight was lifted off my shoulders. I understand they're trusting me to be the guy and I believe in myself that I am the guy."
Another option
In this story of gratitude, Jill Coco probably deserves the opening line, or two, in the "Thank you" section.
Her son loved football and wanted nothing more than to play in college. The problem was Jack was a late-bloomer. He barely touched 6 feet by his senior year of high school and didn't have the traditional frame of a college-bound offensive lineman.
So, mom put an idea in Jack's head during his sophomore year.
"You need an extra skill to play college football," Jill told him.
Shortly thereafter, the long-snapping net arrived at the Coco household – and Jack wore that thing out. Some kids went to Kohl's camps. Jack learned how to hit the bullseye in his backyard. Long snaps, short snaps, whatever he had to do until he finally got it.
Coco sprouted to 6-foot-2, 265 pounds by the time he got to Georgia Tech. He redshirted his freshman year before serving three seasons as Georgia Tech's short snapper.
By trying to play offensive line, however, Coco had maxed out his frame at 295 and it grew more difficult to keep on the weight. So, while on a skiing trip with his family after the 2019 season, Jack told his dad he wanted to trim down.
"He turns to me in the lift, and he goes, 'Dad, I don't want to weigh 295 pounds anymore,'" Ed recalled. "I'm like, 'Thank God.' I can get him ready for business. I wasn't thinking about the NFL. I was thinking I can get him some good suits. He'll be in good shape."
Jack told Georgia Tech of his intentions and head coach Geoff Collins offered a compromise – how about a move to tight end? Ed was thrilled, as he felt like that was a more natural position for his son anyway.
"The moment he walked in, I saw how special of a guy he was." Packers punter Pat O'Donnell
The switch went well – almost too well. Jack improved as a blocker, got stronger by dropping weight and even started a few games for the Yellowjackets as a redshirt senior.
The only catch was the commitment required Coco to be taken off snapping duties entirely. While the NFL may not have been likely, not snapping probably wasn't going to help his pro case.
At the same time, Jack was busy completing his master's degree in real estate development. It's a balance Jack struck throughout college, getting in the weight room as early as 5:30 a.m. to be ready for his 8 a.m. internship.
The position switches and busy schedule taught Jack an important lesson. By the time Jack turned 20, Ed could sense a significant change in his son – physically and mentally.
"I think the biggest thing it helped me with is being flexible and being able to adjust to adversity," Coco said. "Not knowing what my next step was in college, not knowing what my next step was after college and not knowing what my next step was here."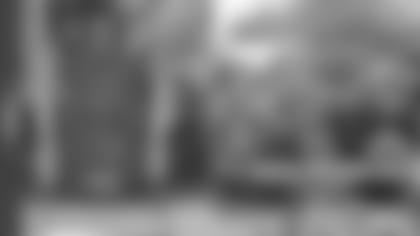 Seizing an opportunity
As it turned out, there was still a lot out there for Coco on the football field.
In the best shape of his life, Coco caught the eye of the Packers and special teams assistant Byron Storer after a strong showing at Georgia Tech's pro day.
He still went undrafted, and unsigned, but after working with former NFL long snapper Andrew Economos and specialist Mike McCabe, Jack was invited to try out at the Packers' rookie minicamp.
Even after reporting for the tryout, Coco still had a future away from the football field in mind. In fact, he took his final real-estate law exam at the facility the day before rookie minicamp.
The offseason was a series of never-ending battles. Even after Coco outlasted fellow tryout Cameron Kaye, there were no guarantees he'd even make it to training camp.
However, Storer and special teams coordinator Rich Bisaccia were committed to making sure the rookie at least got a fair shake in the competition against incumbent Steven Wirtel.
That included "Jack Coco snapping day," an hour-drill session during the offseason program that consisted of Coco snapping with Storer and special teams quality control coach Micheal Spurlock.
"A lot of people will say, 'Man, they got a long snapper.' No, they got a warrior. ... They got a guy who just broke the whole book of odds." Georgia Tech strength and conditioning coach Lewis Caralla
It was valuable, hands-on experience for a young player who was concentrating on strictly long-snapping for the first time in his football career.
"We needed reps," Coco said. "That's what those days were, they were repping days to getting better and working on the snap, honing in on being more consistent."
Once the offseason program ended, punter/holder Pat O'Donnell invited Coco to come down to his home in Jupiter, Fla., to stay with him and his wife, Shelby, who was eight months pregnant.
Coco spent a week working with O'Donnell in South Florida. As the two trained together, Coco assisted the veteran punter at his camp and even got on the golf course a little bit. It was great opportunity for the two to not only work on the field-goal operation but also get to know each other better.
"The moment he walked in, I saw how special of a guy he was," said O'Donnell of Coco. "We got to build that chemistry because a lot of people don't see the nuances that go into the field-goal snap. Usually, people go and use the restroom or grab a snack when they're hitting an extra point or we're punting. There's a lot of little things you need to be on the same page with."
Coco had good days and not-so-good days during the offseason program and training camp. But whenever Bisaccia got on him with a correction, Storer was right there to build him back up.
Each day, Coco kept showing up. After Wirtel was released two weeks into camp, Coco performed well enough in three preseason outings for the Packers to proceed with the rookie.
Cutdown day was still nerve-wracking, especially for Ed who was half-a-world away in Italy at the time. Jack did his best to stay off social media. He traded messages with his dad and the two agreed that a quiet cell phone was probably a good sign.
Jack finally reported for his afternoon meeting, where he was informed that he made the 53. The day concluded with an emotional conversation with Storer, whose simple message to Coco was simple: We believe in you.
"It brought some tears to my eyes," Coco said. "It was absolutely unbelievable."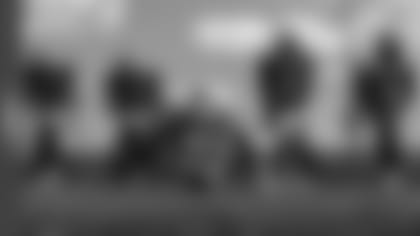 Betting on the right guy
Sitting in his new space in the main locker area, Coco has 16 years of NFL experience to his left in kicker Mason Crosby and eight years on his right in O'Donnell.
He's thankful for the two veterans, who went above and beyond in taking him under their wing. There was one moment in particular that stood out during Family Night last month.
It was Coco's first time in Lambeau Field with more than 50,000 in attendance. Crosby, who was on the physically unable to perform list at the time, stood by him the entire night.
For both Crosby and a Packers' special-teams unit looking to turn a corner in 2022, the veteran O'Donnell and rookie Coco represent a fresh start for the field-goal operation.
"Jack, he's a consistent person," Crosby said. "I've been really proud of him for the amount of work and effort he's put in to try to get all those little details right.
"It's a long camp. There's going to be moments where it's not feeling right and it's not there and he does a good job of adjusting and not letting it get too big for him."
"(Jack) wants to prove Rich and Byron 150% right for picking him. He wants to prove to everyone they bet on the right guy to take that opportunity and fill a role." Ed Coco, Jack's father
Back at Georgia Tech, the program has been celebrating Coco's achievement. Caralla, now in his fourth year as head strength and conditioning coach, put out an Instagram video shortly after news broke that Coco had made it.
Caralla was proud – not because Coco made a 53-man roster, but rather everything Coco did to make an NFL roster while nobody was watching the past five years.
"A lot of people will say, 'Man, they got a long snapper,' No, they got a warrior," Caralla said. "They got a guy that just broke every rule. They got a guy who just broke the whole book of odds."
The Cocos are planning to be in Minneapolis this Sunday. Ed didn't miss a game of Jack's college career and doesn't expect to now. As long as this ride is going, he'll be onboard.
Despite Jack not having all the credentials in college, the Cocos remain grateful to the Packers, Bisaccia and Storer for looking beyond the surface and seeing the potential lying underneath.
"Jack is laser-focused and wants to prove Rich and Byron 150% right for picking him," Ed said. "He wants to prove to everyone they bet on the right guy to take that opportunity and fill a role."
Coco understands nothing is given. This dream can end tomorrow, but he's enjoying every bit of the wildest ride he's ever been on. When he was home earlier this summer, Jack was still snapping to the same net his mom bought him years ago.
With any luck, this never-ending football story has a lot left.
"I did everything under the sun to try to make sure I could get myself a foot in the door," Jack said. "Just keeping my head down, making sure that I'm doing everything I possibly can on that day to pursue my dream."