GREEN BAY – Ted Thompson didn't want it to be about him.
The late Packers general manager often went to great lengths to reroute any praise he received for building a perennial winner in Green Bay to the players, the coaches and his scouts.
For 13 years, Thompson was the quiet torchbearer responsible for protecting one of the NFL's most prized fortresses. He was humble, determined, and loyal.
His first draft pick (Aaron Rodgers) became a three-time MVP. His first marquee free agent (Charles Woodson) reignited a Hall of Fame career with the Packers. His first coaching hire (Mike McCarthy) would be Thompson's only.
Yet, Thompson never took credit for any of it. He was the kind of person who'd rather paint the portrait than bask in the glory of achievement, which makes a night like tonight slightly ironic.
After 125 victories, 121 draft picks, nine playoff appearances and a Super Bowl XLV championship, Thompson will take his place next to 25 other Packers legends when his name officially is added to the Lambeau Field façade during halftime of Green Bay's home opener against the Detroit Lions.
"He's probably the finest talent evaluator, specifically the draft, that I've ever been around," said current Packers General Manager Brian Gutekunst this past week. "He wouldn't like all this pomp and circumstance but he certainly deserves it."
Thompson, who passed away in January at 68, presided over the Packers' personnel department for 13 years, though he had a way of making it feel more like a partnership than anything else.
Thompson and his front office drafted 121 players that went on to play in 7,302 NFL games with 3,997 starts. Seventeen players made at least one Pro Bowl appearance as members of the Packers, in addition to three undrafted players acquired by Thompson (Tramon Williams, John Kuhn and Sam Shields).
The Packers enjoyed unrivaled success during Thompson's tenure, including a franchise-record four consecutive NFC North division crowns from 2011-14. Given Thompson's low-key persona, his accomplishments often went understated.
"I just had so much respect for Ted … so humble," said President/CEO Mark Murphy earlier this summer after the announcement of the stadium honor for Thompson. "I don't think he's gotten the credit he deserves for what he accomplished with the Packers. So, I think this is very fitting."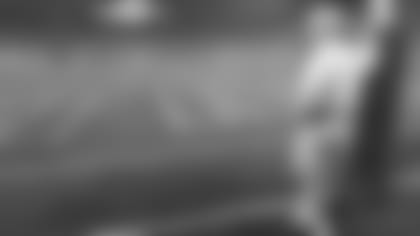 ---
---
Making the right, tough calls
Thompson's first break in scouting came as a member of Ron Wolf's front office during Green Bay's renaissance in the 1990s.
He served as the Packers' director of pro personnel during their Super Bowl XXXI season and would later help former Green Bay coach Mike Holmgren build another Super Bowl team in Seattle as the Seahawks' vice president of football operations.
The road eventually brought Thompson back to Green Bay in 2005, when then-President/CEO Bob Harlan split the head coach/GM roles and entrusted Thompson to lead personnel. It was a critical move that reconnected the organization's link to Wolf's scouting tree.
"I think a lot of us (in scouting) were looking at different opportunities and when Ted was named general manager, we were all super excited to get back to the way we were all trained," said Gutekunst, the team's Southeast regional scout at the time.
"When that went down, there was probably a lot of options to choose from but I think we were all excited to get Ted back."
Three months after his introduction as GM, Thompson held the 24th overall pick in the 2005 NFL Draft. By the time Green Bay came on the clock, Thompson had to decide between augmenting a roster coming off a 10-win season or drafting California quarterback Aaron Rodgers, who had been in the conversation for the No. 1 overall pick.
Despite having a future Hall of Famer at quarterback in Brett Favre, Thompson trusted his board and went with Rodgers, a risky proposition at the time that ultimately would ensure 30 years of stability at the game's most important position.
It wasn't a direct line to stardom, though. In March 2007, there were rumblings the Packers were looking to acquire Randy Moss in a trade with the Oakland Raiders – and Rodgers reportedly could be involved in the deal.
Rodgers was in Portland at the time visiting a friend when he received a call, his first at the time from Thompson, to inform him that he wasn't going anywhere.
"He called me personally, and with his accent, and reassured me that wasn't going to happen, that was just a rumor," recalled Rodgers last week.
"I remember it was one of the slower conversations. … Ted was very deliberate talking. I put him on speaker so my friend, who was in the car, could hear Ted talking. It was a cool moment to get that phone call from him."
Life wouldn't get any easier the following year, as Thompson had to make arguably the most difficult decision any NFL GM or head coach has ever had to make – and trade the QB partly responsible for the Packers' return to prominence.
After a tumultuous summer, Thompson had to make the call on whether to press forward with Rodgers as QB or bring back the unretiring Favre. Again, he trusted his training as a personnel executive and welded his wagon to Rodgers.
Two years later, Rodgers would lead the Packers to their fourth Lombardi Trophy on a team that Thompson largely built, having acquired 49 of the 53 players on the Super Bowl XLV roster.
"Ted was never afraid to make the right, tough decision," Gutekunst said. "He really cared about doing things the right way and didn't really tolerate anything less. I think he literally looked at the game through a player's perspective and he was very sensitive to those guys and making sure we did right by those guys. That was how he saw it and he made sure as all of us grew in our craft, that we understood that part of it."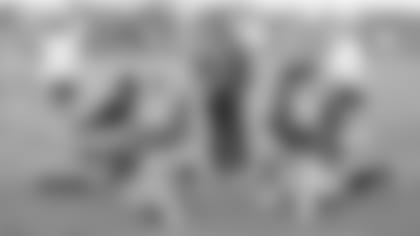 ---
---
Pride and patience
Even after the Packers won the Super Bowl, Thompson kept building. While several members of his personnel department were hired as GMs elsewhere, Thompson used the same draft-and-develop mindset with his front office that he used with his roster.
Thompson had a formula for how he went about scouting players, utilizing many of the same lessons passed down from Wolf. But once he trusted someone, Thompson didn't micromanage. He allowed the scout to, well, scout.
So, in 2014, when West Coast scout Sam Seale was raving about a talented redshirt sophomore receiver at Fresno State named Davante Adams, Thompson was all ears. By the time the scouts reconvened for pre-draft meetings, the Packers' GM was sold.
"From a media perspective, he may not have been on a lot of radars just because of the class that he was in," Gutekunst said.
"Ted was aware of him pretty early in the process. I do remember in the February meetings, after we got done, Ted thought he was the kind of receiver that would fit here as far as his ball skills and his strength and his power."
The hard part for Adams was he was a young receiver at a loaded position. Prior to last year, the 12 wideouts drafted in the first two rounds in 2014 had been the position's most since the 1970 NFL-AFL merger, according to DraftHistory.com.
Adams was the ninth to come off the board, falling all the way to the Packers at No. 53. The Packers didn't know it, but they had just successfully drafted their fourth consecutive Pro Bowl receiver in the second round.
Even if it didn't feel that way to Adams at the time.
"Once the first round went, I thought I wouldn't get drafted," said Adams this past week. "It's just too much clumped in there. Getting my name called and they're asking me questions about what number I want to wear, I'm like, 'Man, give me whatever number, I'm on the Packers now, I don't really care.'"
Adams perfectly exemplifies not only Thompson's eye for talent, but also his patient approach to player development.
After a promising rookie year, Adams' stock plummeted during a 2015 season in which he played most of the season on a badly sprained ankle. To add insult to injury, just as Adams began turning a corner, he sprained a medial collateral ligament and missed the rest of the playoffs.
Thompson remained steadfast in his commitment to Adams, now a four-time Pro Bowl receiver who owns the franchise record for single-season receptions (115) and receiving TDs (18, tied).
"Patience is hard in this business but you have to have it to allow the team to move forward," Gutekunst said. "He had a keen sense for when it was time to move on and when it was time to allow a guy to continue to learn and get better."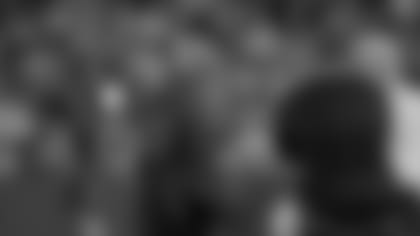 ---
---
An enduring light
Thompson kept his circle small but those who snuck their way inside found a caring, generous man who treasured family and friendship.
To this day, Gutekunst can hear Thompson's deep Texas drawl telling him to "take care of your family, that always comes first," words that carry added meaning now to the father-of-four.
As a GM and personnel evaluator, Thompson set the green-and-gold standard.
"He was super honest, unbelievable integrity," Gutekunst said. "There were times where, and I don't want to speak for him, but there could be some short-term gains by kind of skirting the edges and that wasn't the way he thought. It was always about doing what was right for the organization, doing what was right for the Packers. It was about the team, take care of the players."
Rodgers, now in an unprecedented 17th season with the Packers, will never forget the last time he saw Thompson. After transitioning to a senior advisor role in 2018, Thompson made occasional trips up to Green Bay to consult with Gutekunst and the scouts.
Seeing Thompson in the team cafeteria, Rodgers could tell "he wasn't doing great." It hurt Rodgers to see that, but he made it a point to walk over and give Thompson a hug before telling the GM that bet his career on Rodgers' talent that he loved him.
"I have a lot of love and appreciation for Ted, because I was his first draft pick, there was always a special bond between us," Rodgers said. "There is something special about that feeling. You just kind of know the GM has gotcha and wants you to be here and wants you to be successful. I always appreciated that."
For every Pro Bowler Thompson drafted, there are dozens of late-round picks and college free agents whose big NFL breaks came courtesy of Thompson.
Even during the final month of his tenure as GM in 2017, Thompson signed off on contract extensions for Adams and All-Pro center Corey Linsley, while also adding future starting tight end Robert Tonyan to the team's practice squad.
"I'm forever in debt to him for just giving me a chance," Adams said. "Just a young kid, raw out of Fresno State, redshirt sophomore, (he) took a lot of chances to bring me up here and see how it worked out. I'm just happy that it all worked out the way that it did."
By Tuesday morning, there will be 26 names etched into the Lambeau Field façade. Undoubtedly, Thompson would have reservations about his inclusion among those franchise pillars.
Because in his mind, Thompson wasn't the main character in this story – it was the Packers. He was just a scout with a stopwatch in hand, combing the country for football's next gem.
After standing his post in Green Bay's front office for 28 years, including 13 as the team's general manager, Thompson may rest. As life presses forward, there will forever be a spot inside the Lambeau Field's iconic bowl paying tribute to one of the organization's most dutiful guardians.
"I think that's an important aspect of our job to understand this is a special place. We're stewards and we're just going to be here for a little bit of time," said Thompson during a 2017 interview.
"We stay pretty focused on tomorrow as opposed to yesterday. We can't do anything about the future. We can't do anything about the past. You try to win now and let a couple more lights shine on this place."