Matt Flynn was released by the Raiders. Would it make sense for the Packers to sign him, considering he knows the scheme and that he had success backing up Aaron Rodgers in the past?
I think it makes sense for fans to think it would make sense for the Packers to sign him. Flynn is an unrestricted free agent. It would not make sense for the Packers to get into a bidding war for him, so the first thing we have to know is whether or not Flynn still has some market value. The salary cap is always issue No. 1 when signing a free agent.
I haven't seen the other games Matt Flynn played in. Was he just in the zone during his big game with the Packers? Was it the Packers system that helped him? What do you think happened to him with the Seahawks and Raiders?
He grew up in a quarterback-friendly system and was coached by a man with a reputation for developing quarterbacks. In Seattle, Flynn ran into Russell Wilson, who has continued his run of success into the second year of his career. In Oakland, Flynn played for a franchise for which a lot of quarterbacks have met with failure. The system didn't throw those passes Flynn completed against Detroit in the 2011 season finale. I think the system made the most of Flynn's talents, but the ball still had to be thrown and caught. Flynn was surrounded by star receivers in that game. That's the difference. He didn't have that in either Seattle or Oakland, and he's not likely to find it with a team that's troubled at the quarterback position. I can't help but be reminded of Gary Cuozzo when he backed up Johnny Unitas. There were those who thought Cuozzo might be the second-best quarterback in the league. Then he was traded to Minnesota, where it quickly became apparent he was not the second-best quarterback in the league. What's wrong with being a good backup? Sometimes the worst thing you can do is play. As Chico Ruiz said, "Bench me or trade me."
Aidan from Manchester, UK
With the Ravens being last in the league in preventing pass plays of over 40-plus yards, could this be the week we see the huge plays downfield off play action?
Given your astute observation, I think we can expect to see attempts to make huge plays down the field off play action.
It seems like the only kind of team that may be able to beat Peyton Manning is one that can keep the ball from him. Do you see any other way?
The Chargers and Steelers beat Manning in the playoffs when he was with the Colts by dominating time of possession. It's the time-honored way for beating an up-tempo team. It's best represented by the Giants win over the Bills in Super Bowl XXV. O.J. Anderson kept the Bills' K-Gun offense on the bench for most of the game. I thought the Colts' best team during the Manning years was the 2005 team. It was undefeated until it lost to the Chargers late in the season, and the Chargers beat the Colts just as the Steelers would a few weeks later in the playoffs, by dominating time of possession. The TOP time for the Chargers and Steelers are almost identical, nearly 10 minutes more than the Colts. It doesn't mean that's the only way you can beat Manning, it just means that there's a history for that working. The team in the postseason that can get a lead, run the ball and dominate time of possession against the Broncos, is the team that can beat them. Do you see one of those teams in the AFC? I don't.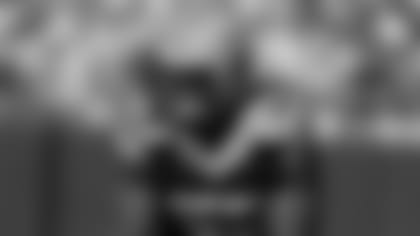 OLB Nick Perry
Vic, Is there any rhyme or reason as to Perry looking better on the right side?
That's the rush side. The left side is the contain side. That doesn't mean that the linebacker on the left side is always playing contain, but it's been Dom Capers' history since I've been covering him to use the left linebacker in containment against mobile quarterbacks. I think that was true of the opener in San Francisco.
It seems that during interviews every player and coach in the league says "We've got to do better" or "We've got to keep getting better." Did Chuck Noll talk like that?
Chuck was very dry in his remarks to the media, but he could say more in a few words than any coach I've ever covered. One of my favorite Chuckisms was a preseason ritual of his following a poor performance that preceded a cutdown. He would invariably be asked if the upcoming cutdown would be difficult, and he would say, "The problem isn't cutting, it's stopping." I knew it was coming but it still made me laugh. We once interviewed him in the bathroom in the visitors locker room at Cleveland Stadium following a tough loss. "Gentlemen, I am at your disposal," he said, motioning with his arms toward the toilets. My all-time favorite was following a four-fumble performance by a running back named Sidney Thornton, an enormously talented player who possessed a penchant for underachieving in bizarre ways. Thornton once soaked his left ankle in a bucket of ice water, though it was his right ankle that was sprained. He explained to me that he was advised to do so by a home-cure "physician" in his native Louisiana. Anyhow, following Thornton's four-fumble performance, in which his final fumble allowed a game-winning return with about a minute to play in the game, Chuck was asked to comment on Thornton. "Sidney has many problems and they are great," Chuck said, drawing laughter. What are you going to do about his fumbling? "What are they doing in Iran?" Chuck said, making a chopping motion with his right hand on his left wrist.
Blaine from Bloomington, IN
Record numbers for Lambeau this weekend. How did it feel energy wise as opposed to our normal atmosphere?
Until Randall Cobb broke off that long run, it was dead. I kept noticing Mike McCarthy motioning for the crowd to make noise.
Scott from Lincoln City, OR
Vic, it was a great win and it was a much-needed win, but it's in the past and next up is the defending Super Bowl champions. What's it going to take to beat the Ravens on the road?
In the past, it would've been very easy for me to answer your question: Bring chains and brass knuckles, because it's gonna be a street fight. Well, not really, but you get the idea, right? These Ravens are different. They win with the pass, not the "punch." I think the Ravens are searching for their new identity. It's not tied to Ray Lewis, as it had been for all of the team's history. It's tied to Joe Flacco now. The Ravens aren't much different from the Packers.
Vic, you have prepared me for almost all of the outcomes, from our commitment to run, Nick Perry's improvement, a more physical approach, positioning ourselves for a late-season surge; it's all been in your column. What I don't understand is why some people don't get it, even when it is being spelled out to them.
They don't agree. They see things differently, and that's what makes this column work. We exchange opinions. I'm always right? No way. The key to enjoying this kind of forum fully is having the ability to say, "I was wrong."
You're starting a team today. You have a choice at quarterback, Ponder or Freeman. Who are you taking?
I don't know much about Josh Freeman. I liked what I saw two years ago when the Bucs played here. I saw him a couple of times when he played at Kansas State and I thought he was a very raw prospect that would require a lot of development. Maybe that's still true today and the Vikings are getting a quarterback on the verge of a breakthrough. Clearly, Freeman is talented. Christian Ponder is a guy I really liked when he was a junior at Florida State, prior to the arm injury that compromised his senior season. As a junior, I saw a lot of Matt Ryan in Ponder. I've seen him play four times while covering the Packers and he's been good twice and bad twice. I still like him. I like his aptitude, mobility and ability to throw on the run. If I'm starting a team today and Ponder is available to me, I want him.
McCarthy is hopeful the injury to Matthews isn't season-ending. If it is, how does this defense retain a championship caliber to it? Can it?
If the Packers were to lose Clay Matthews for any extended period of time, Nick Perry will immediately become a very important man on this team. If somebody is going to replace Matthews, I think Perry would be the guy. He has the athletic ability and suddenness to be a splash player.
We are a spread offense. I don't think it will ever change. The Packers with Rodgers, Cobb, Nelson, Jones and Finley will always be a team that plays 11 personnel the most. I don't believe McCarthy will ever transform this team into an uphill-running team. Do you really think this team will not be a spread-type team at the end of the year?
This is a pass-first team and it will remain a pass-first team as long as Mike McCarthy is its coach, and especially if Aaron Rodgers is his quarterback. The pass is the embodiment of this team's true identity. What it's doing now is adding to that identity by having an equally effective running game. In the two seasons I covered this team prior to this year, the Packers' identity was that of a team that could beat you with the pass but not with the run. It's new identity is that of a team that wants to beat you with the pass, but will beat you with the run if you load up against the pass. By the way, I love your reference to "11 personnel." That's very Gruden of you.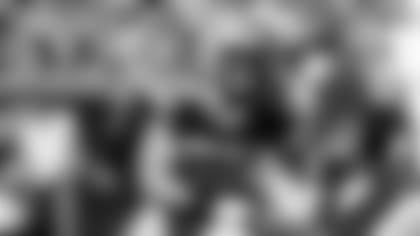 OLB Clay Matthews
Vic, my friend, a Lions fan, messaged me expressing his hope that Clay Matthews wouldn't be back in time for the game on Thanksgiving. While I understand his desire to win, I did not hope that Calvin Johnson would miss our last encounter. I don't want to win because of injuries, I want to win because our best players beat their best players in a fair fight.
I do a pregame radio segment in the Atrium on game days. The audio is broadcast in the Atrium. This past Sunday, when the news that Johnson was inactive was heard by fans in the Atrium, there were cheers. That's not winsome.
Matthew from St. Petersburg, FL
It appears as though the Falcons are a cautionary tale for impatient Packers fans. They built through the draft but grew impatient and began to try and patch holes with older players, and it seems to be catching up with them. In your opinion, is there a point at which plugging in veterans like that makes sense?
That's the $64,000 question. When do you pull the plug? We talked about this as it pertains to the Steelers and the Colts. I think the Falcons are also a worthy subject. I sat in on Thomas Dimitroff's interview at the combine last winter. He was very candid in explaining the Falcons' challenge for remaining on top. He talked about the Falcons being an old team and that they would have to transition to youth. I wrote about it in the blog and it might be available in the archives. If I knew how to find things, I'd look for it; maybe you can find it. Well, the Falcons are old. It's now official. Steven Jackson is doing what old players do, miss games. Osi Umenyiora played well last night, but signing him didn't make the Falcons younger. At some point, the Falcons are going to have to replace players such as Tony Gonzalez, Asante Samuel and Roddy White. We are probably witnessing the end of a pretty nice Falcons run. They'll likely begin regeneration next season. They have an outstanding coach, personnel man and quarterback. They'll come back quickly. It's a young man's game. I wish more fans would believe that to be true.
Nathan from Overland Park, KS
Just saw that Matt Flynn was released from the Raiders. Is there any other QB that has made more money from a single performance than Flynn?
Rob Johnson from the 1997 season opener. It got him a trade and a $25 million contract. How about what one season of subbing for Dan Marino did for Scott Mitchell, or one season of subbing for Tom Brady did for Matt Cassel? Quarterback is a special position. When you have need at quarterback, you are desperate and desperation breeds vulnerability.
Matt from Toronto, Ontario
Vic, how much did the return of Morgan Burnett help with the defense?
He made a play in the end zone. If he hadn't played on Sunday, would that play have been made? Maybe, maybe not. Richard from Indio, CA
How similar are the Broncos to the 2011 Packers at this point in the season?
There are similarities, but there's one huge difference: The Broncos are coming off a one-and-done; the Packers were coming off a four-and-done.