*As part of the Green Bay Packers' celebration of the 10th anniversary season of the Super Bowl XXXI Championship, Packers.com is running a series of stories about the people responsible for bringing the Vince Lombardi trophy back home to Titletown.
Doug Evans always loved Green Bay. In fact, he still does. And to this day, it pains him that he didn't finish his career with the Packers.
Evans, who played on both of the Packers' Super Bowl teams in the 1996 and 1997 seasons, played in the NFL for 11 years, but only five of them were in Green Bay. Evans became an unrestricted free agent after the '97 season and regrettably, his time in Green Bay was up.
Of course, Evans was free to sign with any other team, and in the end he made his own decision to leave, but he still wishes it would have worked out to stay in Green Bay.
"It was definitely hard to leave Green Bay," Evans, 36, said. "Because I had considered myself a football player and that was it. Nothing came in the way of football, and to me, Green Bay was truly a football town.
"It was definitely heart-breaking to leave, especially because I know the type of talent and things we had on the team and we possibly could have gone on another Super Bowl run."
But for how much he wanted to stay, Evans doesn't live in the past, nor does he dwell on what could have been. Rather, Evans likes to think about the great moments he had during the Packers' title run.
"Being in a locker room with guys like Reggie White, it was a family-type atmosphere," Evans explained. "Being in that situation in Green Bay, I keep trying to tell everybody, it was truly a football town. That is one thing that I miss is that it was truly a football town and there is no other city like it. There's no other team like it. Win or lose, the fans are still going to love the football team."
Playing with the late White was something Evans still marvels at. And while many players and fans alike probably don't truly appreciate a player until his career has ended, Evans doesn't fit into that category. Instead, he knew just how great White was from being around him so much.
"It was really unbelievable," Evans said with awe. "I knew because I sometimes would become a spectator and it was amazing what this guy could do as a lineman, how he could control a defensive game.
"I knew what type of ability I had, but I always thought, 'The man in front of me is making it a whole lot easier for me.' To have a great line like we did, that helped us out a whole lot back in the secondary."
Not that Evans needed a whole lot of help. He was part of a solid if not spectacular defensive backfield that included Craig Newsome, LeRoy Butler, Eugene Robinson, Tyrone Williams and Mike Prior. Evans finished with five interceptions on the season, and coupled with Newsome, the Packers might have had the best cornerback tandem in the NFL, if not the most physical.
Evans weighed in at 190 pounds and stood 6-foot-1. Because the Packers faced wide receivers like Cris Carter, Curtis Conway and Herman Moore on a weekly basis inside of what was then the NFC Central, it was imperative to have big, physical corners, and Evans certainly fit the bill.
When he helped the Packers reach the Super Bowl in New Orleans in '96, it was especially gratifying for Evans since he was born in Shreveport, La., and all of his immediate family attended the game. Playing in the Superdome was very exciting for Evans, who came up with an interception in the first quarter that led to a field goal by Chris Jacke. All of this added up to one fond memory for Evans.
"The interception that I had, was a great feeling, especially playing in Louisiana," Evans said. "I played a lot of high school football games in the Superdome, and just being back home and having my family come down, that was a great feeling."
Because he knows just how difficult it is to make it to the biggest show on earth -- the Super Bowl -- Evans breaks out his championship ring every now and then.
"Normally I really don't wear it that much, but around playoff time and Super Bowl time, I wear it a little bit more," Evans explained. "Especially since I have retired, I wear it a little bit more. I am proud of what I have accomplished because a lot of people never even get one. You're proud of something that you worked so hard for."
His mind is filled with several memories from his time in Green Bay, but it doesn't take Evans long to think of something that would make him laugh on a daily basis.
"I could remember the late Wayne Simmons," Evans said. "It was really unbelievable how funny that guy was in the locker room. He pretty much kept everybody loose. I remember one episode during that Super Bowl run, where the late Fritz Shurmur...He was pretty much in love with Wayne. That was his guy.
"Wayne would come in early in the morning and always do impersonations of Fritz," Evans added with a laugh. "That used to get the morning going. That was pretty much a tradition, it was a great thing."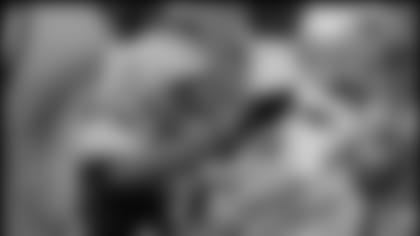 According to Evans, he really couldn't have learned his craft from a better coach than Shurmur, either.
"It was a guy that you know had your back," Evans said. "That's the most important thing about being a coach. If you feel that he has your back, you're going to go out and give 100 percent.
"We felt that way about Fritz, that he was going to put us in the best situation to win. And that is what you look for in a coach."
After spending some time in Tampa Bay, Evans is now again living in Shreveport with his wife Myria and their two children, Aymara, 12, and Doug, 11. While he said he is "taking it easy and looking out for his investments," he eventually would like to follow in his mentor's footsteps and take on the challenge of coaching, but he admits he's not quite ready for the NFL.
"I know how much work those guys in the NFL put in," Evans explained. "Right now, I don't have that desire to be an NFL coach because I know how much work and dedication it takes. I want to get into it more and get the passion back. I like to teach young guys and watch them grow and develop."
While Evans wishes his stay in Green Bay could have been a bit longer, it appears that he made the most of his time there with a Super Bowl ring and a lifetime full of memories to show for it.