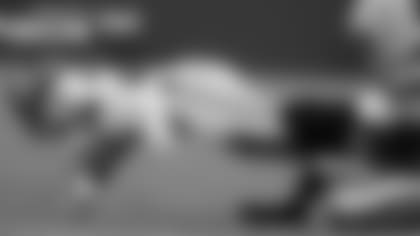 I believe you wrote in one of your articles that Tony Pauline said the Packers got a steal in Micah Hyde. With the way he has been playing, this appears to be true. Why did he not get drafted earlier?
Tony loved him, but he also acknowledged that Hyde was a tweener and that's what dropped his stock and would possibly make him a steal, which he appears to be. Hyde was seen as not having the top-end speed to be an island type of cornerback. He has the natural instincts for the game and easy athletic ability that fit at safety, but that's not where he spent most of his time in college. What I see is a player who's just too good not to play somewhere.
Watching the Packers for a number of years, I've noticed a tendency to draft agile left tackles for offensive linemen. Wouldn't it be better to draft some road-graders who are better run blockers and teach them the pass-blocking technique, rather than the other way around?
Are you going to do a double foot transplant on them? You gotta have the feet to be a pass blocker. If you don't have the feet, all the training in the world won't make a difference. You can teach a guy with feet to be a run blocker, but you can't teach Frankenstein to pass block.
Lots of people seem very nervous about this season. I can't understand why. When will all this anxiety and doubt come to an end?
It'll end when people have something more important to worry about. The top story on the late news last night was about a young girl having her prize-winning quilt stolen from the county fair. I thought to myself, any place where the worst thing that happened all day is a girl having her prize-winning quilt stolen is a good place to live. By the same token, life is good when your biggest worry is about losing a football game. I hope it stays this way.
Vic, the only thing I dislike about your column is that it isn't published on Saturday and Sunday. Other than that, I read it every day.
I've got good news for you, John. Beginning today, I'm going to provide an "Ask Vic Extra!" on Monday-Friday. It'll appear in the blog section in the afternoon and the intent of "Ask Vic Extra!" is to create a forum that might address any of the day's breaking news stories with a few questions and answers. I'm not sure where this is going or how it'll be received. We'll just give it the ball and see how far it can run.
In my lifetime, the mantra of sports participation went from "it's not whether you win or lose, but how you play the game," to "if you're not cheating, you're not trying." How did we get there? Is it as simple as the corrupting effect of money?
Once upon a time, sports were viewed as something noble. It was a means for expressing human qualities in an entertaining manner that could be enjoyed by spectators. As time passed, the entertainment aspect increased in importance. It has increased so dramatically in my lifetime that almost nothing else about sports matters. Of course, we derive our greatest entertainment from winning.
When two of the top stories of training camp are about backup quarterback and kicker, the team is in good shape.
Kyle from Black Earth, WI
Why can't Vince Young have No. 10 on his jersey like he had in college and with the Titans?
Jeremy Ross wears No. 10. Interestingly, 13 was the only number available to Young. No. 3 belonged to Tony Canadeo and it has been put out of service. No. 4 is waiting to be retired. No. 5 has been put out of service. No. 6 belonged to Graham Harrell. Nos. 14 and 15 are retired and all of the other quarterback-type numbers are taken. If Aaron Rodgers goes on to have a number-retiring type of career, the Packers are going to have a numbers problem.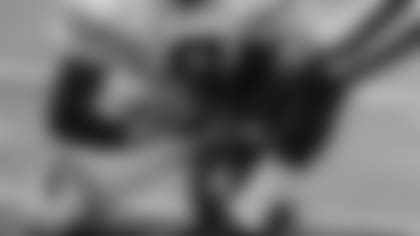 P/H Tim Masthay
Vic, enjoy your daily dose of Packers thoughts at lunch every day. Regarding the kicking competition, do each of the kickers use the same holder?
Tim Masthay is the Packers holder and he deserves a pat on the back for the job he did in holding for right- and left-legged kickers in this training camp and preseason, seamlessly and without incident.
I recall you being very critical of Vince Young's passing ability while he was playing for the Titans. Have you seen something this year that has changed your mind on Young?
I never thought he had the passing skills to be a franchise quarterback, and I received a lot of criticism for that opinion when Young was winning games early in his career. Quarterbacks such as Young and Kordell Stewart were ahead of their time. They were two of the first new-age quarterbacks in a game that wasn't quite ready for them. What if they were coming into the league today? The role in which Young is being cast now is very different. As a backup to Aaron Rodgers, Young is a change-of-pace quarterback. He can use his legs to be instant offense in an emergency situation against an opponent that hasn't prepared for a running quarterback. He can also give the coach the secure feeling of knowing he doesn't have to put the ball in the air excessively to move the ball. This team is a good fit for Young because in this offense he is unique.
Why doesn't the NFL simply allow three-digit numbers?
Because the NFL doesn't want its games to resemble a Marx Brothers movie. What is with this insatiable need to retire numbers?
I like the defense's aggressiveness against Seattle. Was this just basic packages to evaluate the readiness and talent or did they do some game-planning?
Teams do some minor game-planning for the third preseason game, solely to get their players into the regular-season game preparation routine. We won't see much or any of that on Thursday.
If a released player is claimed on waivers, can the Packers still have the ability to retain him if they offer him a slot on their 53-man roster? Same question if a player on the practice squad is claimed by another team.
A released player that is subject to the waiver claims process – he's not an unrestricted free agent – may not be re-signed by the team that cut him until he has cleared waivers. The claiming team highest on the waiver claims order is awarded the rights to the released player. Practice-squad players are free agents free to sign with any team at any time; they belong to no one. If a team attempts to sign a player off the Packers practice squad, the Packers may compete to retain the player. He can elect to stay on the Packers practice squad and the Packers can pay him as much as they'd like.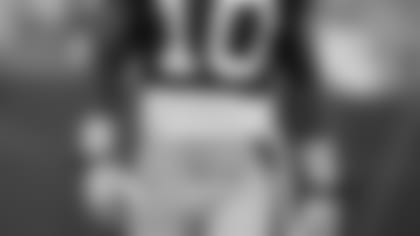 WR Jeremy Ross
Roger from Indianapolis, IN
The Packers have tried several guys at returning kicks and punts. Who do you like best if Cobb is not available?
Jeremy Ross appears to have the most big-play ability. Micah Hyde gives me the greatest security of knowing the ball will be caught and protected. I'd like to see a mix of the two. Near the goal line, use Hyde to field punts. Closer to midfield, use Ross. That mix, of course, would depend on both players making it onto the 53-man roster and both being active for the game, and those are still up in the air.
Isn't the reason for the terrible preseason games a result of the new CBA?
To a degree I think the answer would be yes. Coaches have fewer practices to evaluate talent so they're using the games to evaluate players. I get that but, again, football is proving it has a bad memory. The preseason has been softening for a long, long time, hence, the 2-18 discussion, which began prior to the new CBA. Football just isn't the kind of game you play in earnest without the potential for gain. The gain in the preseason is purely personal, and I can live with that because I like watching the young guys chase their dreams, but the average fan wants more. Here's the issue: In places such as Green Bay, you can just adjust the price of preseason and regular-season tickets to reflect their worth, but in places where the tickets aren't sold out on a season-ticket basis, increasing the price of a regular-season ticket so you might decrease the price of a preseason ticket would probably make it more difficult to sell regular-season tickets on a single-game basis. That's the conundrum the league faces on this issue.
Vic, do you think the recent history between the Packers and Seahawks had anything to do with the way the officials called Friday night's game? I mean it seemed there were a lot of ticky-tack calls. Do you think the way the game is to be officiated is discussed beforehand?
Before the game began, I looked at the flip card and saw that Ron Winter was the referee, and I said to my press box companion, "It's gonna be a long one tonight." Officiating crews have distinct personalities, and Winter's crews have always had the reputation for throwing a lot of flags. Mike McCarthy has spoken about scouting officiating crews. This is an example of why you would do that.