The Cenex question of the month is from Steve from Cottage Grove, WI
Do the players get used to playing in cold weather and view it as a homefield advantage during the winter, or would they rather have a dome in Green Bay?
They'd probably rather play in a dome, but they know the value of Lambeau Field to the Packers' allure, and the players embrace it as part of their own identity. Playing in the cold is difficult for all players, even the ones that play on cold-weather teams, but it is clearly an advantage for those teams when they're facing teams from warm-weather climates. Having covered the Jaguars for 16 years, I know there's no way to create Green Bay-like weather conditions in practice for teams coming out of warm weather to play in Lambeau Field. I remember that in 2004 the Jaguars were coming to Green Bay for a game that was forecast to be played in brutally cold weather. Byron Leftwich put all the windows down in his car when he drove to the stadium in the morning in Jacksonville that week, hoping to acclimate himself to cold air; we had a few cold mornings that week. The cold becomes frightening for those guys, but there's no way to create those conditions, so they have to condition their minds to defeat it. That's easier said than done.
Vic, why can't football broadcasters be more like basketball broadcasters? They could spend more time telling stories and getting excited over big plays instead of analyzing every moment of the game. Thoughts?
I completely agree. I love listening to Bill Raftery do a bad basketball game; it's relaxing. Mike Mayock literally made me turn the channel last night. After Ryan Tannehill completed a short pass to Mike Wallace, Mayock followed with an analysis that made it sound as though Tannehill had just performed brain surgery. Mayock explained that Tannehill identified the "Mike," and then went into some diatribe about the strong safety blitzing behind a twist-stunt, and Tannehill accurately identifying an open Wallace to complete the pass. Here's the way I saw it: Tannehill dropped back to pass, stopped and threw the ball to Wallace. When are the networks that televise these games going to reel these guys in? By the way, the most stunning fact about last night's game was that the crowd made it look like the Marlins or the University of Miami was playing there. Where was the analysis of that? Maybe I missed it when I turned the channel.
Brian from Johns Creek, GA
Vic, pretty sweet column. I've been a fan since it began. Who do you predict for coach of the year? If I had to pick a top three, it would be Andy Reid, Sean Payton and Mike McCarthy.
Coach of the year is a regular-season award and Andy Reid is the clear leader right now.
Jaye from Grafenwoehr, Germany
Vic, it's in the leadership. All the storylines surrounding this great Packers team are amazing, but to me the most impressive person is Mike McCarthy. He assessed what changes had to be made in the offseason and committed to them. After a bumpy start, he has this team in the right direction.
That's why Mike McCarthy should win coach of the year, but I doubt he will because he'll be penalized for having Aaron Rodgers as his quarterback. The award tends to go to coaches that produce a reversal of fortunes. Reid and Payton have done that. What the Packers are doing is no surprise. It's an expectation, which is another reason I don't like that word.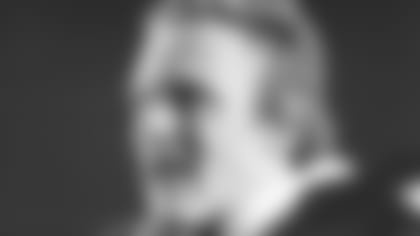 Jack Lambert
You answered a question about removing facemasks and a reader related it to a hockey player losing a tooth. It made me instantly think of Jack Lambert and his toothless snarl. What is your best Lambert story?
I was standing near him when a comely female fan asked Lambert what his sign was. He said, "Feces."
I look forward to reading your column every day; you are a funny dude. This has been as fun a season as I remember in my over 20 years of being a Packers fan. How it ends is yet to be written but I'm not enjoying every minute of it. I get the same feeling from you.
Yes, I'm enjoying this season because I enjoy watching teams grow and this team is growing. The 2011 team didn't grow. It was the same team from start to finish, and I'm a firm believer in the old coaching axiom that if you're not getting better, you're getting worse because the competition is getting better.
I asked the question directly and his answer came quickly, which means he was ready for the question. That immediately told me Marc Trestman had prepared his team for as much. Does that mean he's prepared them for a loss? It's a trick question, but it's no less revealing of where a team's head is. That's why we ask it.
I agree with you about the rivalry between the Vikings being bigger than the one with the Bears, at least in the last 30 years. I know this is all subjective. I honestly think the Packers and the Bears are the friendliest rivalry in football. You hear it in the players; how they talk about one another. The word respect is thrown around a lot more.
I guess I have a warped sense of what a rivalry is, which is understandable since the models to which I'm accustomed are the games I covered between the Steelers and Browns and Steelers and Raiders. I can still remember guys in the press box calling out sections in Cleveland Stadium where a new fight has just broken out. I'd have my binoculars trained on a section to my left, trying to find the flying punches in the middle of all the people standing up, and then somebody would call out a new section and I'd look to my right, see the arms flying and say, "The guy in the yellow coat." One of the craziest things I've ever seen occurred during the height of the "Dawg Pound" days. During pregame, Greg Lloyd stood in front of the "Dawg Pound" with his helmet off, staring at Browns fans and daring them. Dog bones were bouncing off the ground all around him, but Lloyd just stood there with his helmet off, daring them. Those are the kinds of hostilities I was expecting when I covered my first Packers-Bears game in Chicago in 2011, but everybody was nice to each other. When I came to Green Bay, I was obviously not well adjusted. I think I'm getting winsome.
I had a good Halloween night, throwing a party for a few people and, when they all left, I sat down to turn on some college football. There are two minutes left before half and the score is 42-7. I see what you mean about this being a sad college football season.
Nothing beats the color and pageantry of college football on a Thursday night in the fall. I actually watched a few minutes of Shippensburg vs. Bloomsburg. I need help.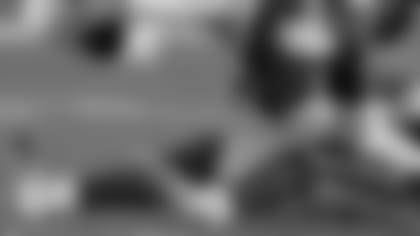 Bears QB Jay Cutler
There's talk that Cutler may be ready to play on Monday. I hope this is the case because you can better see what your team is made of against healthy opponents. Also, watching Cutler pout is a guilty pleasure. Should fans be hoping for Cutler's return?
I am. I have a lot of respect for Cutler.
Steve from Columbia City, IN
I just watched the end of the game and apparently don't fully understand the rules of a safety. It seemed obvious to me but the announcers were saying it was close due to how close the ball was to the goal line. Can you help me understand safety rules?
If any part of the ball is in the end zone when the play is blown dead, it's a safety.
Vic, when you retire, what team will you be a fan of?
I'll watch for scores on the Packers, Jaguars and Steelers. I'll probably get that ticket thing and watch all of their games. Those are my favorite teams, for the obvious reason. I've invested a huge chunk of my life into those teams. I can't divorce myself from the memories I have from covering those teams. Why would I want to do that? If I'm to be so fortunate to one day sit back and enjoy watching those teams play without having to work as I do it, I'll sit and watch and turn the pages of time as I watch. Memories make us rich. I'm getting richer by the day. I've led a football life.
I guess we shouldn't have believed the rumors about the trade for that PAC 10 tight end, huh?
Vic, I decided to do the research on the ratings for the Texas Tech vs. Oklahoma game. It got a 28.4 rating, leading all sports from Oct 22 -28. This was including two World Series games, Broncos vs. Redskins and Cowboys vs. Lions. Sounds like more people liked that matchup than one might have guessed. There's nothing better than a good rivalry.
Chris, did you really think you were going to sneak that curveball past me? I'm terribly disappointed in you. That 28.4 was in Oklahoma City. The top-rated college game last weekend was Penn State at Ohio State, which got a 2.5 rating nationally. South Carolina-Missouri got a 1.8. ABC got a 2.2 for the split national coverage of the Florida State-N.C. State and Michigan State-Illinois games. ESPN got a 2.3 for Oregon-UCLA and a 2.0 for Nebraska-Minnesota. I can't even find a national rating for Texas Tech-Oklahoma. The Penn State-Ohio State rating is as expected. ABC knew it would be a dog of a game, but ABC also knew it would top the ratings because that's where the people live, and that's why ABC televised it. To give you an idea of how bad college football TV ratings are, 11 games that were televised in Week 8 didn't even register a 1.0 national rating. One of those games was TCU vs. Oklahoma State, which got an 0.9. UConn and Cincinnati got an 0.0. Hey, Maryland and Wake Forest got an 0.1, and the Big Ten is bringing in Maryland to get that big D.C. TV market. That's funny.