Allen Lazard walked into the Buffalo Wild Wings in Ames, Iowa, full of excitement and brimming with anticipation for what was to come on April 28, 2018.
After watching the first two days of the NFL Draft at home, Lazard had more than 40 of his closest family and friends come together to see where the 6-foot-5 receiver would land following his record-breaking run at Iowa State.
A few even flew in just to be part of the post-draft celebration, with Lazard projected to go anywhere from the fifth to the seventh round by most scouting agencies. The Des Moines Register was there to document the occasion, while the Iowa native smiled and greeted everyone who had shown up.
Internally, Lazard still tempered his enthusiasm. Because you never know what could happen on draft night.
The fourth round came and went without any action. No problem. In the fifth, his former coaches traded confused looks when the Indianapolis Colts drafted receiver Daurice Fountain out of Division I-AA Northern Iowa, but Lazard maintained his poise.
And then the sixth round passed…and slowly the seventh.
By the time SMU receiver Trey Quinn was announced as the 256th and final selection of the draft, Lazard knew he would be signing as an undrafted free agent with Jacksonville, but those closest to him could still sense his disappointment.
"We stayed until the final pick, my wife and I and a couple assistant coaches," said Brad Bjorkgren, Lazard's former basketball coach at Urbandale High School. "My heart just went out to him. It's like, 'Man, you must really have to be good to be in the NFL because this is the most special athlete I've ever coached.'"
The crowd dispersed. The friends went out, but Lazard sat and quietly reflected about what had just happened – not just in the draft, but everything leading up to this moment.
Once the top receiver recruit in the country, Lazard kept his word to Iowa State, even when the Cyclones went 3-9 during his senior year at Urbandale and bigger offers were flooding in.
An almost immediate starter, Lazard left Ames as the school's all-time leading receiver and only the second Cyclone to be named first-team All-Big 12 in multiple seasons. His 241 receptions are 65 more than any other receiver in program history.
And yet, despite 33 receivers being drafted in 2018, Lazard now needed to take an undrafted detour to achieve his NFL dream. There was no tantrum or woe-is-me moment. That isn't the way they handle adversity in the Lazard household.
Instead, Lazard waded through a quiet catharsis and came to a resolution. He has to prove it to them. Like he always has.
"I obviously thought I was going to (get drafted), and had the hopes and dreams for it," Lazard said. "It was just a realization that my future is completely dependent on me. I knew whatever I wanted in life, I had to go get it myself."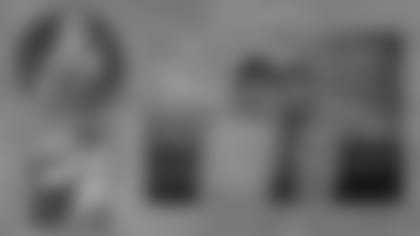 ---
---
'Hakuna Matata'
Lazard was barely four years old when his father, Kevin, sat him and his brother, Anthony, down to watch film – and not just the typical X's and O's.
Yes, sometimes Kevin would bring up tape from his playing days at Iowa State but other times it would be ESPN highlights, the good and the bad. If a player acted out or let his emotions get the best of him, Kevin would discuss it with his children.
"I always made sure to point out to them, 'Look at how this person handled this. Maybe you should handle it this way or maybe before you answer this way,'" Kevin said. "Examples of how to handle themselves and the type of character they want to display to other people to let them know who they are."
From the start, Kevin and his wife, Mary, preached the importance of maintaining character through adversity. A defensive back and team captain for the Cyclones in the early '90s, Kevin never went to a bowl game or won more than five games in a single season.
Frustrating? Sure. But those teams remained tight-knit. He'd bring Allen with him to Iowa State football games and letterman reunions, and proudly show him the stadium and facilities. The younger Lazard's passion for ISU athletics started there, quickly learning every member of the football and basketball teams.
By the time Allen could walk, he was a natural athlete. With a small football tailored for his hand, Allen would fire tight spirals to his dad and punt balls with perfect technique before he was even in elementary school.
A gym rat in every sense of the word, Allen was a fixture in the weight room in middle school. Blessed with height from his mom's side of the family, Allen shined in football, basketball and baseball growing up.
Tim TeBrink, an assistant football coach who also coached track at Urbandale at the time, convinced Allen to come out in the spring. As a freshman, he won a state title as a member of the shuttle hurdles team.
"He was a hard worker. He was raised that way with his mom and dad," TeBrink said. "They're both good quality people who taught him and his brothers, and his sister how to work hard. And that carried through. He pushed himself."
The father's even-keeled temperament transferred to the son. Allen was as competitive as they come, but there also was a lighter side to him. When Lazard wasn't playing sports, he often could be found watching the movie "The Lion King." A lot.
"The VHS tape got wore out," Kevin Lazard said. "He knew every song, every lyric, everything."
"Little Allen" took a big liking to the film and adapted its popular catchphrase "Hakuna Matata" as his own personal mantra. Even today, Lazard can be seen wearing a shirt with that inscription around the Packers' locker room.
And he lived it. He had that "clutch gene," a cool-as-a-cucumber approach that allowed Allen to drain every last-second free throw, or make a difficult pass or critical tackle.
"He never flinched at all his entire life, which always kind of amazed me," Kevin said. "He has that motto, 'Hakuna Matata.' I believe that was something he really took into his own character and made that one of his main skills. To just not let things get to him."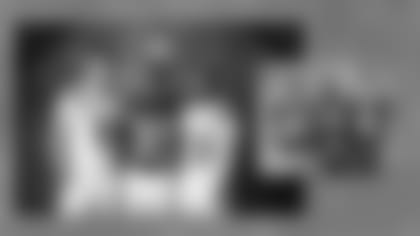 ---
---
'Your word is your bond'
Iowa isn't exactly known as a hotbed for elite Division I talent. So when Lazard began to shine in sports, he "stuck out like a sore thumb" in the Des Moines metro area.
By his sophomore year at Urbandale, Lazard had narrowed his focus down to football and basketball. A savvy and smart student of the game, Lazard was a standout in both sports.
Bjorkgren, who coached for 27 years at Urbandale before accepting the head coaching position at Division III Simpson College a few years ago, holds Lazard in high esteem.
Capable of dunking as a freshman, Lazard broke a school record with six dunks in a single game on opening night of his junior year. As a senior, Lazard dunked 47 times in games.
A power forward and physical post player, Lazard starred on two state-qualifying teams at Urbandale. While football was his primary sport, Lazard received plenty of interest from D-I basketball programs across the Midwest.
In the process, Allen formed a strong bond with Bjorkgren, whose mother, Norma, became one of Allen's biggest fans all the way until her passing a week ago at 95 years old.
"She didn't miss a Green Bay game because of Allen Lazard," Bjorkgren said. "She'd be like, 'What time is the Packer game? What channel is it going to be on?' I'd get those calls all the time."
The football field is where Lazard really separated himself, though. He was thrown into the starting lineup as a free safety during his freshman year after injuries hit. Kevin was his position coach at the time.
When he was younger, there were times Allen would get a little peeved when his dad would sit him down to watch film, but he started to see the benefits of that approach in high school. He saw the game at a different level and set him up for success at his natural position of receiver. 
By junior year, Lazard was playing both sides of the ball. His production caused Urbandale to alter its triple-option offense and incorporate more spread concepts to capitalize on Lazard's big-play potential.
TeBrink, an Iowa State alumnus, remembers a conversation he had with then-Cyclones coach Paul Rhoads about Lazard as early as his freshman year of high school. Legacy or not, TeBrink was convinced Lazard was a player Iowa State needed to pursue.
"I had played at Iowa State and Coach Rhoads had recruited me before he left to go to be a DC at Pittsburgh," TeBrink recalled. "He walked over at a basketball game and we were talking, and I said, 'I think this is a kid you're going to want to get on your radar pretty quick if he's not there already.'"
Iowa State began recruiting Allen during his sophomore year, while also trying to get his older brother Anthony to walk on to the football team.
Kevin never pressured his son to play for the Cyclones. He loved his experience in Ames but that was his experience – and also his only D-I offer coming out of high school. If he wanted to go to rival Iowa, Kevin told his son: "For those four years or five years, I'll wear that Hawkeye sweatshirt because you're there."
The only thing Kevin asked was for his sons to think long and hard about their decision. Because once they committed: "Your word is your bond. If you say you're going to do something, then do it."
Anthony eventually walked on at ISU, and Allen followed suit after his junior season, committing after the Cyclones' six-win campaign that earned them a trip to the Liberty Bowl. By this time, Allen had emerged as one of the top recruits in the country after catching 40 passes for a whopping 928 yards and 11 touchdowns.
As more scouting bureaus caught onto Allen's hype, offers came in from the likes of Notre Dame, Stanford, California, Oregon and LSU. Coaches would come to Urbandale's basketball practices just to watch Lazard.
The interest from programs with national title aspirations was tough for Allen to process, especially after Iowa State went 3-9 during his senior year of high school.
"I went through a period of time of being very unsure," Lazard said. "Having a foot in each door, half-in, half-out, but then I realized when I close my eyes and I picture myself playing college football, there's only one uniform I pictured myself in. It was Iowa State."
It was one down year, Allen convinced himself. As tempting as it might have been to go play for a more established program, Allen felt like he could help Iowa State put together a run of "bowl games all four years." If only it was that simple.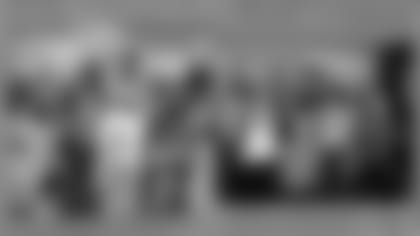 ---
---
'You can't write that story'
It wasn't one down year. It was several for the Cyclones. Iowa State went 2-10 and 3-9 during Allen's first two college seasons, winning just two Big 12 Conference games.
Individually, Allen was a smash hit. A big-bodied receiver who could high-point a ball, Lazard caught 99 passes for 1,411 yards and nine touchdowns during those first two years.
As a team, however, Iowa State went into full rebuilding mode. Rhoads was fired after 2017 and Toledo's Matt Campbell was brought in.
Allen considered transferring but he also had visions of possibly enrolling early for the NFL Draft, if his junior year went well. If he left, he'd have to sit out an entire year.
Instead, Lazard had a 1,000-yard season as a junior, and like his father, was named a team captain. But the Cyclones suffered another three-win year and Allen was dangerously close to going his entire college career without a bowl appearance like Kevin did.
"Usually once you get to mid-October and get to loss five or six, it's a little bit of realization we're not going to get to a bowl game again," Lazard said. "It was really kind of hard to stick with it through those times.
"But looking back, it really taught me how to persevere, how to handle adversity, how to be a leader, and ultimately not to worry about the exterior things and form that bigger picture mentality."
Lazard returned for his senior year and was rewarded with an eight-win season that included a monumental 38-31 upset victory over No. 3 Oklahoma on Oct. 7. Allen caught three passes for 69 yards in the game, including the game-winning 25-yard touchdown pass with 2:19 remaining. The photo of his touchdown catch still hangs in Bjorkgren's office.
It also came almost exactly 27 years after the Cyclones beat No. 16 Oklahoma 33-31 on Oct. 20, 1990, during Kevin's freshman year.
"You couldn't make that up. You can't write that story," Kevin said. "I was just so proud, excited and happy for him. It's amazing. It's a miracle."
Lazard capped his college career with a 21-20 win over Memphis in the Liberty Bowl, marking only the fourth bowl victory in program history and Iowa State's first bowl win since 2009. He finished his run at ISU with five school records.
"Carrying my dad's legacy on and our last name meant a lot," Allen said. "Obviously, my career there didn't go as planned, but the way I left and the way the program is now was everything I could have asked for."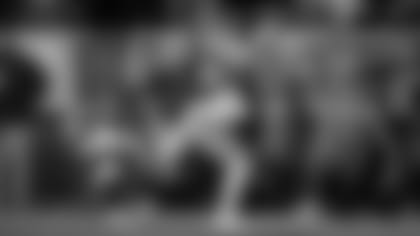 ---
---
The big break
The NFL Draft was over and Lazard was headed to Jacksonville.
He'd heard all the stats about how undrafted free agents make up such-and-such percentage of NFL rosters and those who succeed are eligible for a second contract one year earlier than players who were drafted.
That was all well and good, but statistics also mean precious little when you're fighting for a job against established veterans and draft picks.
Lazard was guaranteed nothing other than the modest signing bonus the Jaguars gave him. Predictably, he didn't play much in the preseason, was cut at the end of camp and signed to the practice squad.
And that's where Lazard toiled for most of his rookie year. Jacksonville got off to a slow start and players got injured, but Lazard remained on the scout team. By December, he was worn down mentally.
Lazard had just finished a Tuesday lift for the practice squad when he received a call from the Packers, offering him a chance to sign to their 53-man roster. Lazard immediately accepted.
"As a wide receiver, there's only a few teams you don't pass up for quarterbacks," Lazard said. "This is obviously up there just from that standpoint, let alone all the exterior stuff. I'm also getting closer to home. Being back in the Midwest, it's more of my element. I like the cold. I think I play better in the cold, too."
Lazard flew up, picked up the playbook and even caught a pass in the team's regular-season finale when Pro Bowler Davante Adams was inactive with a knee injury.
The whole experience gave Lazard a much-needed jolt and a renewed focus entering the biggest offseason of his football career.
Reflecting on 2018, Lazard felt like there were two prevailing reasons why he didn't get drafted. Scouts felt he'd maxed out his potential at Iowa State, and teams didn't know whether he was a tight end or a receiver at the next level.
In college, he felt like being a bigger receiver worked to his benefit. In the pros, it seemed like everyone viewed that negatively. In the offseason, Lazard wanted to change that.
"I look at the guys in my room and I'm comparing myself to them all the time," said Lazard, who reported to Jacksonville at 233 pounds. "Looking at the tight ends, I started to realize I was getting closer to the tight ends than the receivers. And I didn't want to do that."
Training in Denver, where he lives with his girlfriend, Lazard became ultra-conscious of his weight and diet. He cut McDonald's and fast food out and put together a training plan.
Packers offensive coordinator Nathaniel Hackett, who held the same post in Jacksonville during Lazard's rookie year, mentioned recently how the receiver appeared 20 pounds lighter when he reported for training camp in July.
That's because Lazard literally was…and it's been reflected in his play.
"I just feel a lot lighter. I feel a lot more explosive in running," Lazard said. "Before, I did feel like I was kind of carrying something. Now, I feel more aggressive and powerful in my running."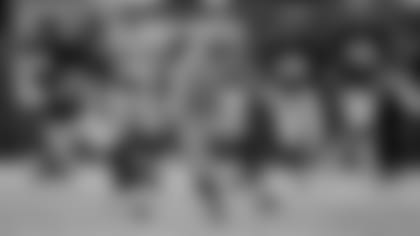 ---
---
'It's a blessing'
Even with a new lease on his football life, Lazard still faced long odds to make the Packers' 53-man roster last summer.
The 6-foot-5 receiver was staring up at a depth chart that included Adams, veterans Geronimo Allison and Jake Kumerow, and three returning 2018 draft picks in Marquez Valdes-Scantling, Equanimeous St. Brown and J'Mon Moore.
That didn't stop Lazard from methodically stating his case, though. He made play after play in practice, and caught six passes for 114 yards and a touchdown in three preseason games.
"He wants to obviously be a factor on this football team and I think during camp he showed that," receivers coach Alvis Whitted said. "He works his tail off. He's what you want and he wasn't given anything."
All the changes Lazard installed appeared to put him in contention for a roster spot, especially after St. Brown was placed on IR with an ankle injury and Moore was released during final cuts.
However, the Packers chose to keep undrafted rookie Darrius Shepherd as their sixth receiver and exposed Lazard to waivers on cut-down day. He was hanging out at cornerback Kevin King's house when he got the news. Dejected but not defeated, Lazard was again on the outside looking in.
"When I got told I was getting cut, Kevin was the person I was with," Lazard said. "He hung up his phone immediately and started talking to me. That's something I really appreciated at that time."
Lazard cleared waivers and was offered a place on Green Bay's practice squad. The reactionary thing to do would have been to sign elsewhere, but Lazard wanted to stay and make all his work over the past eight months pay off.
He stuck around, and three days later when rookie tight end Jace Sternberger was placed on IR, Lazard was promoted to the active 53.
Kevin Lazard has made the six-hour drive up for nearly every Packers home game this season. He'd planned to go to the Packers' Monday night contest against Detroit on Oct. 14 before finding out Allen had given his tickets to another player.
Kevin had no problem with it. Instead, he stayed with his wife and watched on DirecTV. Not wanting to miss a single play of Allen's, the couple fell minutes behind after constantly rewinding to watch their son on special teams.
That's when both of their phones had started to blow up. Their son Anthony, now a strength and conditioning coach at Appalachian State, was among the excited masses.
"They're all saying, 'Great catch!' And we're like what happened?" Kevin said. "So we kept watching and then finally got to the part where it happened and we just screamed our heads off."
Looking for a spark, the Packers called Lazard's number on offense in the fourth quarter. In only 17 snaps, he caught four passes for 65 yards, including a 35-yard touchdown with nine minutes remaining to bring the Packers back within two points of the Lions.
Green Bay eventually completed the comeback and quarterback Aaron Rodgers praised Lazard afterward for his clutch performance in the 23-22 victory.
"Anytime you hear someone say any great things about your child, it's a blessing," Kevin said. "It was a surreal moment. I don't think we even went to sleep that night we were so excited."
The Lazards didn't make the same mistake twice. When Allen caught three passes for 103 yards and a touchdown earlier this month in New York, Kevin and Mary watched it all in real time.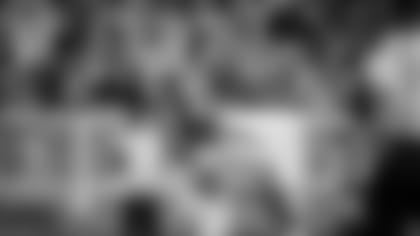 ---
---
No limit
The journey isn't over. With everything he's had to overcome, Lazard freely admits this dream could end at any moment.
Right now, however, it's still very much real. In 14 games, Lazard has caught 26 passes for 363 yards and two touchdowns. A valued contributor on special teams, Lazard also has seven coverage tackles on coordinator Shawn Mennenga's units.
At the 2019 NFL Scouting Combine, friend and former Iowa State teammate Hakeem Butler said it was "bogus" Lazard wasn't drafted. Ask anyone close to the Cyclones program and they're likely to say the same.
Always confident in his abilities, Lazard won't say "I told you so" but there is a part of him that laughs when people talk about his emergence in flabbergasted tones.
"That's why I don't understand why people are so blown away, because I feel like they've had the answers to the test this whole time and they chose to ignore them," said Lazard with a smile.
"That's why I don't really try to focus on what other people say or how other people try to limit me or try to put me in a box or whatever. I've just always stayed true to myself and I think that's what's really helped me with my success now."
The Lazard family bond remains as strong as ever. During the dark times, it was that foundation that often lifted Allen back on his feet.
Like when he was little, Allen acknowledges his dad will still send him clips from NFL games, inquiring if he'd seen them. More often than not he has, but Allen still appreciates the gesture.
A long time ago, Lazard's grandfather, Ernie Allen, told him "you can only learn from listening" and the 24-year-old has applied that adage to every part of his life and football career.
"He knows what he's capable of and he just kind of goes out there and proves it," Kevin said. "He lets the other people do their talking and whatever they want to do, and he goes out there and shows I'm going to outwork you and beat you, and you can't do anything about it."
Allen still has the list of names from his draft party in his Google Drive. He's thankful for that disappointing day. It's a reminder that "You're not given opportunities – you have to go take them."
He also remains grateful to those who helped him along his journey. When Bjorkgren attended the Packers' game in Kansas City earlier this year, Lazard was texting his former coach hours before the game to make sure he was set up with pre-game passes.
Meanwhile, Kevin has established an email chain to keep all of his friends and former coaches in the loop.
"I told a kid today at school that I said I've watched more Packer games this year than I've ever watched in my life," said TeBrink, now the head football coach at North Polk High School in in Alleman, Iowa. "It's fun to see a kid who worked hard, you got to work with, and who's humble and has done things the right way."
Last Wednesday marked the one-year anniversary of Lazard signing with Green Bay last December. Over the past year, he's sat next to Rodgers in meetings and taken every note possible from veterans around the locker room.
Because he doesn't want to be a feel-good story. He wants to play in the NFL for a long, long time. As for the winding road he had to take to get there, well, "Hakuna Matata."
"You can never get too down because, in life, bad things are going to happen to you," Lazard said. "It's more so how you handle it, how you adjust to it and the steps that you take to learn from your mistakes."