What is your honest opinion on how the NFC North will pan out at the end of the season? Do you think there will be a lot riding on the Dec. 29th game?
I hope it's for the NFC North title. I'll take it right now. A healthy Rodgers with Clay Matthews and Randall Cobb back in the lineup playing for the NFC North title against the Bears at Soldier Field? I wouldn't want it any other way. Hey, yinze were all telling me last week about how great the Packers-Bears rivalry is, so let's do it on the final day of the season. That'll make a believer out of me. I can't wait.
Vic, on my way to work each morning I listen to "Mike and Mike." They said that because of (the Rodgers injury) the Packers will not win the NFC North and will probably miss the playoffs. I still think we have a great shot at the playoffs and a good shot at taking the NFC North. What are your thoughts?
The Lions have games remaining at the Bears, Steelers, Eagles and Vikings, and at home against the Bucs, Packers, Ravens and Giants. The Bears have games remaining at the Rams, Vikings, Browns and Eagles, and at home against the Lions, Ravens, Cowboys and Packers. I don't see a schedule advantage for any of the three teams. I think the Packers are the best team in the NFC North so, therefore, the question continues to be: How long? I'm talking about Aaron Rodgers' recovery period, of course. If he makes it back for December, I say the Packers win the division. If his recovery is to take longer than that, I can understand why someone would turn their attention to the Bears and Lions, who play against each other in Chicago this Sunday. We all know what Rodgers means to this team. It would be disingenuous of me to begin denying his worth now that he's out of the lineup. How long? It's all about the answer to that question.
Jim from Fairview Heights, IL
I remember that in 1972 the Dolphins lost Bob Griese to a fractured ankle and Earl Morrall stepped in and kept the Dolphins undefeated until Griese came back in the playoffs. The key things the Dolphins had were an outstanding running game and a pretty fair defense. Do you feel we are in the same situation here?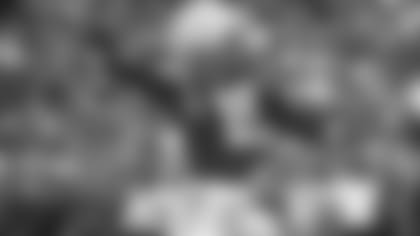 QB Earl Morrall
It's what the Dolphins didn't have, a salary cap. In today's game, Morrall would be a luxury at quarterback most teams couldn't afford. He was only a few years removed from being the star of the NFL, when he replaced an injured Johnny Unitas and led the Colts to the Super Bowl. The same is true of the 1989 Giants when they were able to replace Phil Simms with Jeff Hostetler. Had there been a salary cap, the Giants would've lost Hostetler in free agency two years earlier. That's why I keep saying the great teams of today should never be compared to the great teams of yesteryear, because the teams of yesteryear didn't have a salary cap robbing them of their players. In the salary cap era, it would be Taylor or Hornung, not both; Nitschke or Robinson, not both; Gregg or Ringo, not both; Kramer or Thurston, not both; Adderley or Wood, not both. See what I mean? We are only at the midpoint of this season and neither of the starting quarterbacks for the Packers and Eagles will play this Sunday when the teams face each other at Lambeau Field. Injuries are ravaging the game and the salary cap is crippling teams' rosters. It's great for parity, but bad for quality.
We must not hope the Eagles game is a shootout. Wallace cannot win in that situation. Slow the game with the run and good defense is the only way. I truly believe if the Eagles score 30, the Packers are done.
I agree the Packers need to avoid getting into a shootout. Those fans who love the clash of strategies and game plans are going to love this game. In my opinion, this game will be a clash between one team that wants to play racehorse football, against another team that would probably like to run the ball and dominate time of possession. I love these kinds of games.
Carl from Port Washington, WI
I like that you have faith in Seneca Wallace. Have you covered a game that he played in before he signed in Green Bay?
I know very little about Wallace other than he's played in the league for eight years. That's where my faith is; that he's a good enough quarterback to have played in this league for a long time. You don't play in the NFL as long as he has without having talent, and Mike McCarthy has an eye for quarterback talent and how to use it. Beyond all of that, I'm going to sit in the press box on Sunday and enjoy the drama that'll play out before my eyes. I'm not going to worry about or stress out about it, I'm just going to sit and watch. My hope is that when the game is done, I'll sit down and write the story of a team hardened by resolve scoring a victory behind a quarterback who did what it took to win. By then, we'll know the result of the Lions-Bears game, and the drama will intensify. Isn't this fun?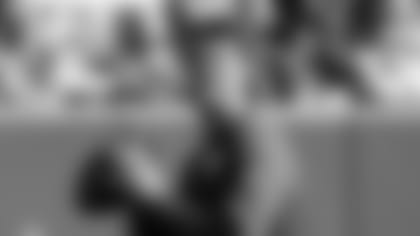 QB Scott Tolzien
Vic, I heard on an ESPN report the Packers had increased the salary of Scott Tolzien to prevent him from choosing to go to another team. Can teams engage in a bidding war to sign other teams' practice players and can a practice player have the right of refusal to report to another team that wants him?
Everyone who knows what's coming should skip to the next question, but it's necessary that we go back over this again because most fans don't understand the practice squad rules, and as injuries mount the practice squad increases in importance. Marin, practice squad players are free agents free to sign with any team in the league at any time. They belong to no one. Yes, teams may compete for the players' services, just as they would compete for free agents, and the money paid to practice squad players counts against a team's salary cap. If a practice squad player signs with another team, he must be put on that team's 53-man roster.
Vic, I just revisited the motivational book "What It Takes To Be Number One," which is based on a speech Vince Lombardi gave to a corporate audience. One of the quotes by Coach Lombardi is, "You never win a game unless you beat the guy in front of you. The score on the board doesn't mean a thing; that's for the fans. You've got to win the war with the man in front of you. You've got to get your man." It reminded me of you with your "win the one-on-ones." If the majority of players can win their one-on-ones, the Packers should be in good position.
If the team wins but the player loses his one-on-one, he's unhappy. If the player wins his one-on-one but the team loses, he's not entirely unhappy. For the players, it's all about doing their job. If they don't do their job, they won't have a team to play on. Fans beat me up about my disregard for team chemistry. It's not that I don't believe in the value of team chemistry, it's just that it's secondary to do your job. I grew up in the Lombardi era. He was the dominant coach of his time and all of my high school coaches were Lombardiesque. What he said, they said. I heard it all and it's engrained deep inside me because I believe in it.
Vic, did you hear about the woman from Illinois who was tasered by her husband after losing a bet with him? I read that article in disbelief. That is just insane. I think the Packers-Bears rivalry is more of a fan rivalry.
There are two sides to every story, Gage.
Would you expect to see Tolzien if Wallace plays terribly?
This isn't the preseason. This isn't the time for auditions. Seneca Wallace is the Packers' quarterback. This is the way it is and this is the way it will continue to be. Anything less than that isn't a commitment to winning, it's a plan for failure.
I am feeling very remorseful after Monday night. I did not act in a very winsome manner. I was so bummed out after Aaron got hurt that I did not act in a way I should. I was angry. I am sorry to the Bears fan in the men's room after the game was over that I wasn't very nice to. I used some language I shouldn't have and I am sorry. Now, that being said, I need Sunday to get here so I can get this nervousness out of me.
These things happen. He's probably forgotten all about it. If he hasn't, then he probably deserves what you said to him. I mean, wadda you gonna do, apologize and shake on it in the men's room? Oh, no. Never shake hands in the men's room. I'm sure he understands.
Vic, who is it that these NFL insiders get their information from? Another site says sources close to the situation say 4-6 weeks. Are these real or made up people so someone can have a story?
NFL Network is attributing their "4-6 weeks report" to "two sources informed of the injury." I fully appreciate the need for reporters to protect their sources – Marie Torre went to jail for all of us a long time ago – but I've detected a poor batting average for these types of reports. This is one I want to revisit. How long? Again, that's the burning question. It's an issue for which a lot of good fans want to know the answer, and they deserve accurate information. If "4-6" turns out to be good information, then the credibility of these types of reports improves. If "4-6" turns out to be inaccurate, then I think we need to remember that the next time we read one of these "sources" reports. The truth is the pure defense.