The Packers' roll call of great cornerbacks might not match some other positions in terms of numbers, but Herb Adderley and Charles Woodson would certainly be on the short list of the NFL's greatest cornerback tandems per franchise.
Seventeen cornerbacks have been inducted into the Pro Football Hall of Fame, although three of them also played safety for stretches of their careers. Now that he has retired, Woodson, who also moved to safety late in his career, will have to wait five years before he's inducted into Canton. But he's virtually a cinch to get the call.
Adderley played nine of his 12 NFL seasons in Green Bay. Woodson played seven of his 18 years with the Packers.
How many other franchises throughout their existence have had two corners in the same class as those two?
Pittsburgh: Mel Blount (14 seasons) & Rod Woodson (10 of 17 seasons)
Oakland/LA Raiders: Willie Brown (pictured, 12 of 16 seasons) & Mike Haynes (7 of 14 seasons)
Detroit: Night Train Lane (6 of 14 seasons) & Lem Barney (11 seasons)
San Francisco: Jimmy Johnson (16 seasons) & Ronnie Lott (10 of 14 seasons, including 4-plus seasons at corner before moving to safety)
Dallas: Mel Renfro (14 seasons, including 8 at corner after he moved from safety) & Deion Sanders (5 of 14 seasons)
Here are the Packers' top five corners of all time with one footnote. Current players weren't considered, although Sam Shields is on course to crack the list if he continues to play at the same level and remains a Packer.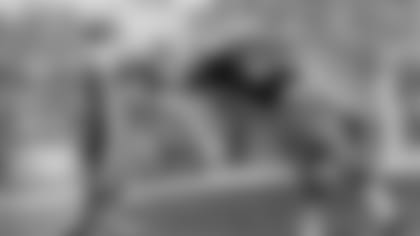 1. Herb Adderley (1961-69) – One of six Pro Football Hall of Famers on Vince Lombardi's defense and maybe the best of all. He was the prototypical cornerback in the 1960s and he'd be the prototypical corner today. He was 6-feet, 205 pounds, fast and physical. He also was a playmaker. He scored seven TDs on interception returns and two more on kickoff returns.
2. Charles Woodson (2006-12) –He was cut in the same mold as Adderley and played a similar game. But Woodson didn't join the Packers until he was 29 years old.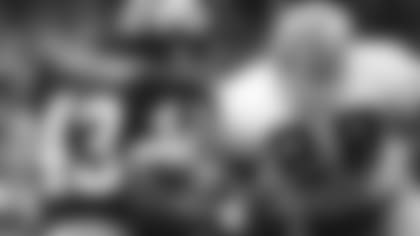 3. Willie Buchanon (1972-78) – No cornerback in Packers history ever had a better rookie season than Buchanon. The 1972 Packers that finished 10-4 and won the NFC Central were basically the same team that went 4-8-2 in 1971 except for three players: Buchanon, rookie kicker Chester Marcol and halfback MacArthur Lane. What's more, they offset the loss of the Packers' best player, guard Gale Gillingham, and another key starter, tight end Rich McGeorge, to injuries. In fact, it could be argued that Buchanon replaced Gillingham as the team's best player. "He was the cornerstone of all corners," Ron Wolf told me two years ago. "That's what everybody looked for – Willie Buchanon." Unfortunately, Buchanon broke both bones in his left leg in 1973 and then his left fibula again in 1975. He was selected to three Pro Bowls, but if not for his devastating injuries there's no telling how great he might have been.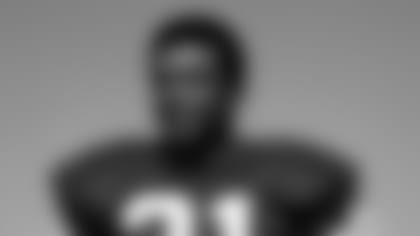 4. Bob Jeter (1963-70) –Like Adderley, the Packers drafted Jeter to be an offensive right halfback. More precisely, they drafted Jeter in the second round in 1960 and Adderley in the first round in 1961 in hopes of uncovering another Lenny Moore, Baltimore's incomparable hybrid halfback-slotback-flanker. At the time, NFL teams were transitioning from three-back to three-receiver offenses, but Lombardi was still talking about returning to more three-back sets. As a junior, Jeter had rushed for 194 yards on nine carries in the Rose Bowl. Adderley, in turn, had led Michigan State in rushing and receiving as a junior. While Lombardi failed in his efforts to make offensive players out of them, he benefited greatly from the unintended consequences. Adderley and Jeter formed the best cornerback tandem in the NFL when Lombardi won his final two titles. It just took Jeter longer to find his niche. He spent two years playing in the Canadian Football League and three years trying to make it as a receiver in Green Bay. But once he settled in at corner, he was almost a clone of Adderley. Jeter wasn't as physical, but he was just as fast and had a similar nose for the ball. He intercepted 13 passes over the 1966 and '67 seasons, more than anyone else on the team.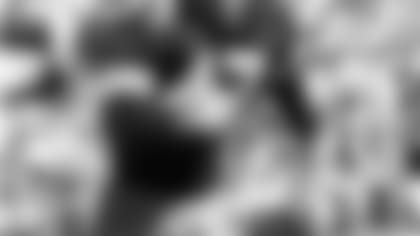 5. Jesse Whittenton (1958-64) – Sometimes we tend to forget how good the defense was when the Packers won their first two NFL championships under Lombardi and how good Whittenton was. The Packers didn't allow a defensive touchdown in beating the New York Giants in the 1961 and '62 NFL title games. In 1961, Del Shofner of the Giants was the only consensus all-pro receiver in the league and Whittenton held him to 1 catch for 29 yards in a title-clinching regular-season victory and 3 receptions for 41 yards in the championship. What's more, Whittenton's fourth-quarter strip and steal of the ball from Alex Webster in the Packers' 20-17 regular-season victory might have been the biggest play of the '61 season. The Packers' pass defense ranked fourth, first, second and first in Whittenton's final four years. In turn, he was the starting right cornerback in the 1961 and '63 Pro Bowls.
For more of Cliff Christl's historical perspectives, click here.