Why do fans want the Packers to sign every old, overpriced, worn-out free agent?
Keith from Philipsburg, PA
Because we think they could possibly help us based on what we saw them do over the last couple of years, without any regard for their age or current stats or how they will affect the salary cap.
Stephanie from Appleton, WI
For the same reason teenagers want their parents to buy the most expensive clothes that will be cool for one or two years. It's not their wallet.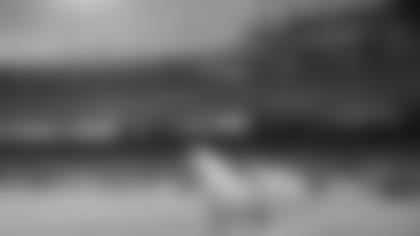 Why do fans think they know more about football than coaches?
Madden has offered a new way to observe the game that coaches have failed to utilize.
Happy from New Orleans, LA
Fans' love for the team clouds clear-minded judgment.
A fan can tell when the Packers are about to play into their opponents' hands, and it drives us nuts.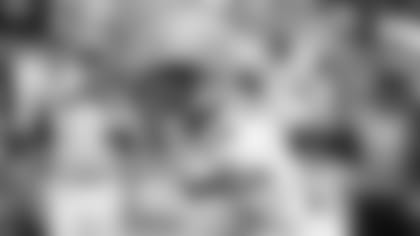 Dave from Saint Louis Park, MN
The only way to defeat cover two.
Where the QB fakes a handoff to draw the defense in.
Something that seems like it should always work, whether through the air or by Rodgers running.
Worthless without the threat of a real running game.
I'm going to be honest; I don't know.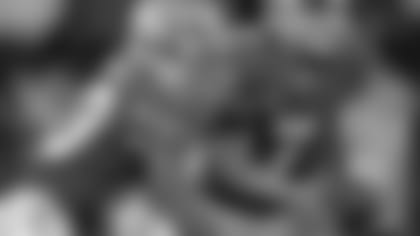 What defensive strategy would you use to stop the read option?
Bring an extra safety in to play the nickel, have that safety spy on the quarterback. Only have two down linemen. Rush both outside linebackers, which would force the quarterback to keep the ball. The safety playing the spy would use his speed to stretch the play to the sideline and make a play.
I would get skilled cornerbacks and safeties that could cover the other team's receivers. Next, I would get skilled linebackers with the discipline to maintain gap responsibility and the instincts to make a play when the ball carrier is nearby. Finally, I would instruct my players to hit the quarterback so hard when he ran the ball that he would be fearful of tucking it any more the rest of the day. I wouldn't stop hitting him hard until we received our seventh unnecessary roughness penalty. After the game, I would deny I made that last statement.
I haven't studied tape enough to really make this call, but I've got an idea. The read option happens in space, from the shotgun, and carries with it the option to throw. This changes things, but the idea of forcing the offense through its options quickly still works. The problem is that it has to be done in a way that allows the defenders being read to remain uncommitted as long as possible. While it isn't Capers' way, I think that emphasizing penetration from the DE position could do that. Sure, it creates space that is tough to fill, but the gaps created would be difficult angles for the offense to exploit while running the read option.
Kelly from Santa Clarita, CA
I had no trouble stopping the read option in Madden by dropping all of my linemen and defensive backs into zone coverage on any play I suspected the quarterback would run. If no defenders are rushing the pocket, there's no need for the quarterback to run outside of it.
Patrick from Los Angeles, CA
Base 3-4 defense with one LB spying on the quarterback at all times. Hopefully, it's a Patrick Willis type LB; the rest of the guys attacking and holding their assignments. I am no coach but I think that may work. It does on Madden.
Why are Packers fans so sensitive?
Todd Clark from Villa Hills, KY
Because being a Packers fan is a way of life, not just a sport. We live, breathe and die Green Bay.
They are spoiled by a rich tradition of success. In general, Midwest people are more than a little tired of the snobbishness of the coastal/big cities folks.
What makes Packers fans so special?
Jesse from Sacramento, CA
There are a lot of diehard great fans (Steelers mostly come to mind) but no other fan base can claim ownership of the team they love like we can, and to me this leads to a different sense of pride we take in our team.
Mike from Ormond Beach, FL
Because the fan really believes the team acts in his best interest; great results and the ability to brag to fans of other inferior teams how good his team is.
We are David in an NFL of Goliaths.
Since you aren't one, you don't deserve an explanation.
Why do so many readers get angry at me?
Alex from Bakersfield, CA
Fans get angry with you because you're not telling them what they want to hear.
Jeff from St. Clair Shores, MI
People do not like it when the truth conflicts with their world view.
You make a great punching bag. You get smacked, you just come back.
Your tone is too condescending. And you are right. In that order.
Roman from Tallahassee, FL
They fail to appreciate brutal honesty and sarcasm. I love it, by the way.
It's because you are not one of us. You are a company man. You are employed by the Green Bay Packers. You seem very fake to me. You say the company answer. For example, I love draft and develop. But you have to sign free agents. Ted Thompson should have gotten Steven Jackson. We both know that, but you write the company answer. He's old.
What do you think is the role of a team website editor?
An editor should be seen and not heard.
Gladdys from Rolling Meadows, IL
Keep the fans informed with both official team info and your own opinions.
Sometimes I wish you were more of a fan of the team you worked for. It's hard to take when you gush over the Giants and JPP whenever we play them. Post content that the fans want on the team website. What we want more of is timely info. If we want to find late-breaking Packers news, ESPN or NFL.com is the place to go because packers.com won't have it until tomorrow.
What word do you think best describes Packers fans?
Greg from New Britain, CT
Winsome is good: idealistic, optimistic, naive, expecting that little Green Bay will battle and almost always beat the big guys.
Dave from Saint Louis Park, MN
Invested; emotionally, financially, you name it. We're all in.
What do you think the Packers' record will be in 2013?
15-4 and Super Bowl win in the new Meadowlands.
John from San Francisco, CA
Keith from Lake Geneva, WI
Realistically, 11-5 or 10-6.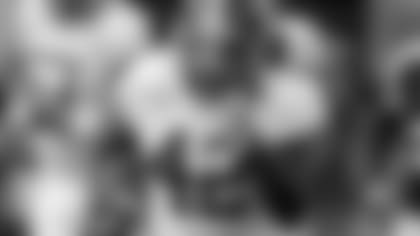 Who would you like to see the Packers draft?
Vincent from Ellison Bay, WI
Montee Ball would be a good pick.
It would be nice to get a really good linebacker.
Jarrod from Monticello, MN
Big, strong, mean, interior linemen on both sides of the ball. A wise man once said football starts up front.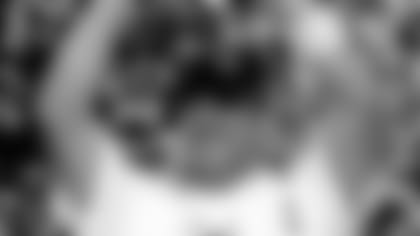 How many Super Bowls do you think the Packers will win during Aaron Rodgers' time as the team's quarterback?
The Packers will win three Super Bowls under Aaron Rodgers.
Assuming Aaron Rodgers plays another 10 years, I figure we'll get two more Super Bowl wins.
Phil from 15th Marine Expeditionary Unit
I'm hopeful for three more. I think realistically they can get another two while Rodgers is under center.
When the Packers lose, do you blame the coaches or the players?
Usually the coaches, sometimes the players. I credit the coaches for the San Francisco losses last year. If Walden was too slow, put somebody faster in his place. If the player can't make the adjustment, then adjust the player.
I blame the officials for lousy calls, or the other team for cheating.
I think the initial gut reaction would be to blame the coaches, as they are the leaders of the team, but in reality it's the players. The coaches can only do so much; it's all about execution. The coaches create a game plan and the players need to execute it.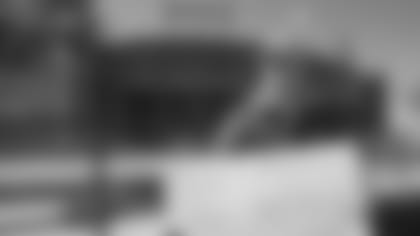 When the Packers lost in Seattle last year, did you act in a manner you regret?
John from Highlands Ranch, CO
Of course not. I'm a grown man. I'm fine with the neighbors seeing me run around in my underwear with a bucket over my head screaming, "I'm a replacement ref with a replacement brain." It's expected during the season, isn't it?
No, in fact, I should have broken more things.
Jeff from Port Orange, FL
No, all my anger was with Roger Goodell and the owners, so I wrote him an email about it.
Owen from Los Angeles, CA
I regret being upset with Coach McCarthy after the Seattle loss. Having the team come back out to defend the extra point was the right thing to do. He is a class act and I learned a bit about sportsmanship that horrible night.
Corey from Ottawa, Ontario
When the Packers lost to Seattle I was reading the play-by-play on my ipad in McDonalds at 8 a.m. in Indonesia on my honeymoon. When I finally figured out what happened, everyone stared at me.
What I did that I regret after the Seattle loss was not an action but an attitude, more a sad realization than a regret. Instant replay has not helped the game because with the plain facts before the judges, blindness prevailed. Something permanent about my faith in the game was lost that day. I have never been one to blame the refs, but that was the most regretful play I've ever seen in 50 years.
E.J. from Virginia Beach, VA
I was working overnight and luckily nobody was around, so, yes.
When the Packers win, do you treat your fellow man more kindly for a few days?
Jocelyn from Crawfordsville, IN
I don't treat people any better when they win, but I'm much more bitter when they lose.
Chelio from Milwaukee, WI
No, but I think I'll try that.
No, in fact, I probably treat them a little worse if they're a fan of the team we beat.