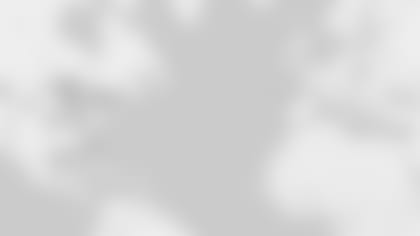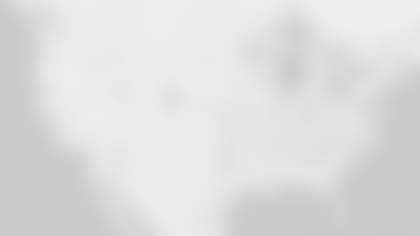 Vic, I just read you say every defensive coordinator wants to make a team one-dimensional so he can dictate to it. OK, so can you explain why it all begins with the run? What's the difference between taking the pass away versus stopping the run/forcing the pass?
In today's game, it's nearly impossible to take the pass away, especially against a top level quarterback. He's the guy you ultimately must defeat, and the best way to do it is by making him one-dimensional and being able to play pass on every play. If you can focus on him, your chances of defeating him are improved.
Vic, how did the Packers stem the flood of hamstring injuries? Only Sam Barrington has one on the injury report. Maybe the changed practice routine? Better fiber? What do you think?
I think it's just luck. That's my opinion. If the Packers do the same things next year they're doing this year, and the hamstring injuries return, it'll be back to fire everyone and blaming a lack of stretching. I don't get a lot of stretching questions these days.
Chris from Minneapolis, MN
The mayor of Los Angeles just stated it's "highly likely" Los Angeles will have an NFL franchise within the year. If you were an owner, would you move your team there?
If I was committed to the city where my team is currently located, and if the city was committed to my team, I would not move. I'm a loyal guy and I don't like the idea of treating fans as though they're disposable. Somebody will move to Los Angeles, however, and they will inherit a market of riches.
On offense, with perfect execution from the players, is scheme more important in the running game or in the passing game?
I think scheme is very important in the passing game, especially as it pertains to route trees. The design of combination routes has a large impact on the success of the passing game, provided those routes are executed. That's where I believe creativity is greatest on offense.
Can you get rid of the video game pictures on the "5 Key Matchups"? First off, it's bush league. Secondly, having video-game shots and real-action shots together just doesn't fit. I'd expect more from you.
There's your problem. Expectations are killers.
Andrew from North Hills, CA
Vic, you mentioned something about letting the fans pick their players. What if that was possible?
The roster would be loaded with wide receivers.
Vic, let me guess which defensive lineman you've seen as dominant as Watt: Joe Greene, Reggie White, Alan Page, Bob Lilly, Ernie Holmes, Merlin Olsen. Close?
Randy White and Bruce Smith also come to mind. Claude Humphrey and Mike Reid are the two of the most underrated defensive linemen in history. "Big Daddy" Lipscomb might've been better than all of them.
Enjoy the heat this weekend, Vic. What do you see the Packers doing with JC Tretter when he returns?
Mike McCarthy's glowing comments yesterday on the play of Corey Linsley would certainly suggest Linsley will remain the Packers' starting center, so Tretter will likely fit as Linsley's backup and possibly provide depth in other ways, too. Fans worry too much about this kind of stuff. Linsley's playing well and Tretter provides needed depth. You need both.
Vic, I've been busy the beginning of the season, so I haven't been able to keep up with your column. Can you give me a recap of what's happened?
The Packers opened the season with a loss in Seattle that created tremendous pain and suffering – Richard Sherman, Richard Sherman, Richard Sherman – but rebounded a week later against the Jets to soften the sting of defeat in Seattle, except for Richard Sherman, Richard Sherman, Richard Sherman. In Week 3, the Lions dared the Packers to run the ball, Aaron Rodgers said the Packers failed to make adjustments, and my inbox burnt to the ground. The angst was so great as the Packers began preparations for a game in Chicago that Rodgers felt compelled to calm the fans by instructing them to R-E-L-A-X. He then turned in a performance for the ages and joy returned to Packernation. A Week 5 domination of the Vikings was a celebration of the Packers' rebirth. That's where we are heading to Miami.
Wayne from Silverdale, WA
Vic, so how was Kyle Orton (off his couch) so good and able to beat that mighty Detroit defense when Rodgers couldn't? We heard it was just great defense with the Seahawks, Jets and Lions. Well, it sure doesn't look that way after Week 5. What is the excuse now?
Some of us are still in Detroit.
To what extent does Rodgers have the freedom to override the calls he gets from McCarthy?
My understanding is he has total control to make changes at the line of scrimmage.
Please explain more keys. They fascinate me.
If nobody blocks you, take one step across the line of scrimmage and turn to the inside. You are about to be trapped.
R.J. from Rio de Janeiro, Brazil
If the QB is the most important position on the offensive team, which one is for the defensive team?
Once upon a time, it was the middle linebacker. Now, it's the blind side pass rusher.
Vic, my fiancé and I are finally done purchasing our apparel for our wedding the day before the Iggles come to Lambeau Field. Thought you'd enjoy hearing the groom and groomsmen will be wearing khaki suits with brown wingtips. Thanks for the fashion advice.
Casual elegance. Very tasteful.
Dave and Taters from Long Beach, CA
The 1982 MVP was a placekicker? Really? What's the story?
Vic, it looks as if your first visit to Joe Robbie (now Sun Life) Stadium would have been November 1, 1987. The Dolphins beat the Steelers, 35-24, and Dan Marino had a big day. What's something you remember about that day that isn't in the boxscore?
I don't remember much about that game. By the way, that was also a strike year. I remember the game in 1989 because it was played in a torrential downpour. Water was pouring down the steps of the upper deck and shooting down onto the seats below with such force that the water would explode off the seats. The field was nearly flooded; NFL Films loved it. I still see video clips from that game. You never know what you're going to get in Miami.