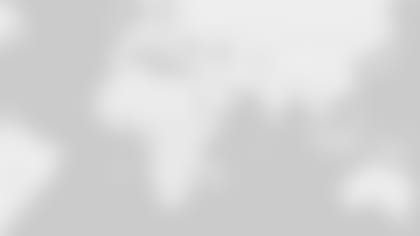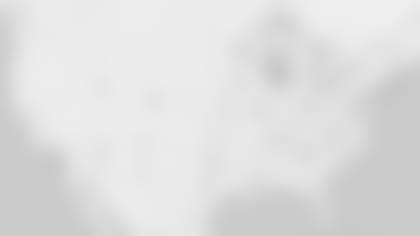 Vic, I remember Sean Payton being a serious candidate for the Packers head coaching position before they hired Mike McCarthy and, to be honest, I really wanted the Packers to hire him. In retrospect, I couldn't be happier with McCarthy, but how do you think this team would be different with Payton as our coach for the last few years?
Schematically and philosophically, coaches Payton and McCarthy are similar in style. They're both offensive guys and bold play-callers. How about those onside kicks, huh? They each believe in featuring the quarterback, and defense has been an off-and-on issue for each of their teams, but quarterback has been the constant. Where all men differ is in personality. How would the Packers be different if Mike McCarthy wasn't their coach? The answer is they wouldn't have his personality.
Vic, I think this game will be the best test our defense has gotten to this point. What will this game tell us about our defense?
I'm not trying to be coy, but I think it'll tell us how they matched up and performed against the Saints, which could provide a playoff preview. These teams could meet again. That's all it'll tell us. I think I've seen enough at this point in the season to know this is a defense on the rise, and it'll stay on the rise as long as it stays healthy. A strong performance in New Orleans will further confirm that fact to me, but a weak performance won't change my mind.
Aaron from Campbellsport, WI
Vic, are the Packers more suited to play in a dome. Do you expect to see one of the biggest performances this Sunday night?
I've come to agree with those that believe the Packers are a dome team. They're a no-huddle, silent-count, precision-passing football team, and I think that's a big part of the identity of a dome team. Yeah, I think we could see a big performance by the Packers on Sunday, especially on offense. There's nothing about this game that says defensive struggle.
Vic, what game do you have your eye on today?
I think Ohio State at Penn State at night offers one of the best visuals in all of football. When Penn State has done its white-out for this game, the visual it created in that massive stadium has been stunning. I think Ohio State will win by a comfortable margin, but I like watching this game.
Torin from Perth, Western Australia
Vic, it's great to see the improvement on defense this season, but I've noticed one thing in the stats: Burnett, Clinton-Dix and Hyde are first, third and fifth on the team for total tackles. Should it be a concern the safeties account for more than a quarter of the total tackles on the season?
Not in today's pass-happy league. Your safeties have to be top tacklers. Those are the guys you're directing to the ball.
Vic, greatest game you covered for each team in your time with the Steelers, Jaguars and Packers?
Super Bowl XIII, the 1996 playoff game in Denver, the 2011 kickoff game between the Packers and Saints.
For some reason, you can't live with the fact the fans wanted Ha Ha. They got him and he's producing better than you predicted. Explain why you can't give us this one?
I'm giving it to you. The fans nailed it. I just hope they don't break their arms patting themselves on the back.
Kelly from Hermantown, MN
I used to read your column and then I just stopped. Just not very interesting anymore. I think you are just collecting a paycheck. Reinvent yourself. That's my advice to you. I'm not trying to be hurtful, either, just constructive criticism. A lot of your responses are canned and cliche.
What happens when you try to be hurtful?
In your last column, you said in one question that concern about the defense is unjustified, and then in the very next question claimed you prefer a defense that stops the ball versus one that relies on turnovers. With a defense that still gives up nearly five yards a run, what evidence do you see that I don't that proves this defense isn't simply riding a high from interceptions and the privilege of playing with a lead, which has been forcing teams to be one-dimensional?
The evidence I see is players winning their one-on-ones. The Packers' run-defense ranking was largely ruined for the season early in the season. I see a defense that's becoming better at denying yards.
What is the most important factor if we were to feebly attempt answering who is the greatest quarterback of all time? If we were to strip all the variables away would it be manipulating the consciousness of reality?
No, it would be Johnny Unitas because I say it's Johnny Unitas.
What is Mike McCarthy's biggest strength as a head coach? I believe it's his ability to develop the team's draft picks.
I believe it's his ability to lead. Coach McCarthy is a natural leader of men. Assistant coaches coach. Head coaches lead.
Stephen from Long Beach, CA
I also googled Lick Skillet. The story of how the township (at least the one in Tennessee) got its name is slightly amusing. A group of settlers were camping out there, and the last one to arrive was met with an empty skillet. Starving, he chose to lick the skillet clean, and the township was appropriately named thereafter.
I figured it had something to do with licking a skillet.
Dorothy from Cedar Rapids, IA
I saw Jerel Worthy was cut again this week. Is the Packers organization going to take any different actions, so that early-round big men become healthy, skilled All-Pro Packers?
This is unacceptable. We must have FULL CONSISTENCY.
Zachary from San Jose, CA
Is it just me or does it seem like Peyton Manning complains a lot?
I thought his scoreboard comments on Thursday were a little whiny. I don't think it was his finest moment.