GREEN BAY – Aaron Rodgers brought the Packers all the way back from a 20-point deficit, returning from a knee injury to add to his legacy with a thrilling 24-23 come-from-behind victory over the Bears in the 2018 opener Sunday night at Lambeau Field.
The Packers entered the fourth quarter down 20-3 and scored touchdowns on three straight possessions, holding off the Bears on one last desperation drive, with LB Nick Perry getting a fourth-down sack.
Rodgers finished 20-of-30 for 286 yards with three touchdowns and a 130.7 passer rating. WR Randall Cobb, whose 75-yard catch-and-run TD gave the Packers the lead late in the fourth quarter, had a career-high 142 yards on nine receptions. WR Davante Adams added five catches for 88 yards and a TD, and WR Geronimo Allison had five grabs for 69 yards and a score.
For the Bears, QB Mitch Trubisky was 23-of-35 for 171 yards, plus 32 yards rushing and a TD. WR Allen Robinson led Chicago's pass catchers with 61 yards on four catches, and RB Jordan Howard carried 15 times for 82 yards.
Here's a recap of all the action: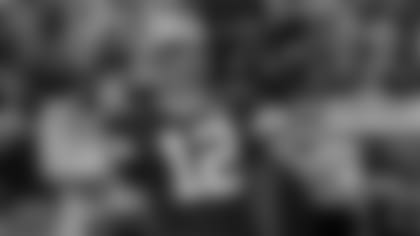 Bears have early lead on Packers
The Packers got the ball first and gained one first down on an 11-yard run by RB Jamaal Williams but stalled there.
The Bears got going right away, as RB Tarik Cohen carried twice for 18 yards and caught one pass for 8 more. QB Mitchell Trubisky then found WR Taylor Gabriel for a 31-yard completion to the Green Bay 25, and on third-and-2, TE Trey Burton hauled in a 15-yard pass to make it first-and-goal. Trubisky ran it in for a 2-yard TD on the read-option keeper, giving the Bears the early lead.
The Packers' next drive got off to another rough start, as Bears DE Akiem Hicks strip-sacked QB Aaron Rodgers, but the Packers recovered. A 48-yard catch-and-run by RB Ty Montgomery on third down was wiped out by a holding call on RG Justin McCray, and the Packers had to punt again.
The Bears moved into scoring range again on a 33-yard completion to WR Allen Robinson, who outfought CB Jaire Alexander for the ball. Another pass to Robinson, on third-and-4, followed by a roughing-the-passer penalty on LB Nick Perry, made it first-and-goal on the 7.
On third down from the 3, Trubisky's completion to Gabriel ended up losing 5 yards, and the Bears were set to try a field goal as the quarter expired.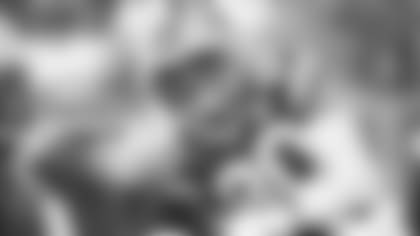 Rodgers has knee injury; Bears up 17-0 at half
Bears K Cody Parkey was good from 26 yards out on the first play of the second quarter to give Chicago a 10-0 lead.
The Packers still couldn't get going, as two runs by Williams gained 4 yards, and a quick cross to Cobb came up 1 yard shy of the first down. P JK Scott's 51-yard punt was fair-caught at the Chicago 15.
The Packers got a three-and-out, as DT Kenny Clark stuffed RB Jordan Howard on third-and-1, and WR Randall Cobb's punt return put Green Bay on its own 35.
Bears DE Roy Robertson-Harris sacked Rodgers on third down, forcing another Green Bay punt, and Rodgers was down and being attended to. He got up and walked off under his own power.
Cohen returned Scott's 58-yard punt 42 yards up the far sideline, across midfield to the Green Bay 43. A holding penalty on first down pushed the Bears back, and they eventually decided to go for it on fourth-and-4 from the 37. Trubisky lost the handle on the ball while under pressure and recovered, but the ball went over to Green Bay.
DeShone Kizer took over for Rodgers at QB, as Rodgers headed to the locker room, and Kizer found Cobb on third-and-6 for 29 yards to the Chicago 21. He then hit WR Davante Adams for 11 yards, making it first-and-goal on the 10. On third down, Bears LB Khalil Mack strip-sacked Kizer and simply took the ball away, killing the Packers' scoring chance.
Green Bay's defense got another three-and-out, and Kizer got one last chance with just under two minutes left in the half. His third-and-9 pass for Montgomery picked up 13, but he was sacked by LB Roquan Smith on first down, with Mack getting the initial pressure.
Two plays later, under pressure again, Kizer floated a short pass that Mack picked off and returned 27 yards for a score, and the Bears led 17-0 with 39 seconds left in the half.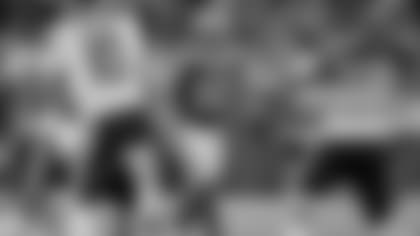 Rodgers returns to game; Packers trail 20-3 after three
The Bears started the second half with the ball and got a quick first down on a 7-yard reception and 10-yard run by Howard. A roughing-the-passer call on DT Muhammad Wilkerson moved Chicago across midfield, and a screen pass to Cohen converted on third-and-9.
An 8-yard run by Howard and 6-yard pass to TE Michael Burton picked up another first down, but the Packers stopped it in the red zone. Parkey made a 33-yard field goal to put the Bears up, 20-0.
Rodgers returned to the game for the Packers and promptly hit Adams for 8 yards. A short pass to Cobb converted on third-and-1. TE Lance Kendricks picked up 13 on a crossing route, and Williams ran twice for 11 yards. Two passes to Cobb gained 11 more, but two tries for TE Jimmy Graham were incomplete, leading to a 42-yard field goal by K Mason Crosby.
Green Bay's defense got a three-and-out. Rodgers was called for intentional grounding on the Packers' next drive, but he still converted on third-and-14 with a 15-yard pass to WR Geronimo Allison. Two more passes to Allison picked up 13 yards, and the quarter expired.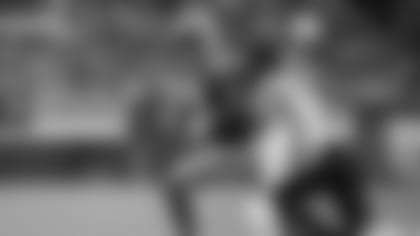 Rodgers leads incredible comeback, 24-23 over Bears
Rodgers started the fourth quarter with a 10-yard pass to Cobb and an 8-yard pass to Montgomery, after which Bears CB Prince Amukamara was slow to get up. Rodgers then fired deep to Allison, who hauled in a 39-yard TD with a diving grab in the back corner of the end zone. Crosby's extra point pulled the Packers within 20-10 with 13:59 left.
Green Bay's defense got another three-and-out, as S Ha Ha Clinton-Dix tackled TE Dion Sims at the line of scrimmage on a third-and-1 pass.
On the second snap of the next drive, Williams picked up a blitzing Bears LB and Rodgers found Adams down the far sideline for 51 yards in all. Consecutive passes of 6 yards to Cobb and Adams put the ball on the Chicago 12, and Adams took a short pass, made a shake move, and beat the Bears to the pylon for the touchdown. Crosby's PAT made it 20-17 Chicago with 9:01 left.
The Bears picked up a first down as Trubisky ran a keeper on third-and-3 and just got to the marker along the sideline. Cohen converted the next third-and-short with a 5-yard run, and the Bears were out near midfield with the clock running under five minutes.
On third-and-7 from the Green Bay 49, Trubisky scrambled and found rookie WR Anthony Miller for 11 yards to the 38, and the Packers burned their first timeout with 3:12 to go.
Howard then got loose around left end for 22 yards to the Green Bay 16, and the Packers challenged the play, believing Howard stepped out of bounds sooner. The review indicated Howard stepped out on the 22-yard line, reducing the gain to 16 yards and putting 3:05 on the clock.
A high shotgun snap forced Trubisky to take a 3-yard loss on first down, and the Packers called their second timeout with 2:59 left. Howard cut back to the right on a run left for 11 yards, setting up third-and-2 from the 14. Trubisky's pass for Miller was incomplete, and Parkey's 32-yard field goal put the Bears up, 23-17, with 2:39 to go.
Starting from their 25, the Packers faced third-and-10, and Rodgers found Cobb over the middle. With no Chicago defenders near him, Cobb took off straight up the field and went all the way to the end zone, 75 yards for the touchdown. Crosby's PAT put the Packers up for the first time in the game, 24-23, with 2:13 to go.
From their own 18, the Bears were flagged for an ineligible receiver downfield on first down, making it first-and-15 at the 2-minute warning. It came down to fourth-and-9 from the 19, and Trubisky's pass was incomplete, but LB Clay Mathews was flagged for roughing the passer, keeping the Bears alive.
Trubisky hit Robinson for 12 yards to the 46, and three straight incompletions set up another fourth down. Perry got to Trubisky for the sack, knocking the ball out, and Clark recovered at the Chicago 41 for the Packers with 58 seconds left.
The Packers ran the clock out from there.