GREEN BAY – The Packers' defense made it a long day for Bills rookie QB Josh Allen, as Green Bay posted a 22-0 shutout of Buffalo on Sunday at Lambeau Field. It was the Packers' first defensive shutout since Halloween of 2010 against the Jets.
With the win, the Packers improved to 2-1-1 and are in second place in the NFC North, behind the 3-1 Chicago Bears.
Allen, making his third NFL start, completed just 16-of-33 for 151 yards with two interceptions for a 36.3 passer rating. The Packers sacked him seven times. TE Charles Clay was his leading receiver with four catches for 40 yards. Green Bay also held the RB tandem of LeSean McCoy and Chris Ivory to 39 yards on 11 rushes.
For the Packers, QB Aaron Rodgers was 22-of-40 for 298 yards with one TD, one INT and a 76.9 rating. Green Bay piled up 141 rushing yards, with RB Aaron Jones leading the way with 65 yards on 11 carries, with a TD. WRs Davante Adams (eight catches, 81 yards) and Geronimo Allison (6-80) led the way in the passing game.
Here's a recap of all the action:
Packers lead Bills 6-0 after one
The Bills got the ball first but went three-and-out, as the Packers' defense stuffed RBs LeSean McCoy and Chris Ivory on back-to-back short-yardage runs.
Green Bay overcame an early holding penalty with a 12-yard pass to WR Davante Adams and a 7-yard scramble by QB Aaron Rodgers. RB Jamaal Williams broke off an 11-yard run to the Buffalo 40, but the drive stalled there, and P JK Scott pinned the Bills on their own 6-yard line.
The Packers' defense got another three-and-out, as rookie QB Josh Allen fired three straight incomplete passes. The Packers resumed on offense on their own 44.
RB Ty Montgomery ran for 9 yards and then, after Rodgers fell down for a 3-yard loss, hauled in a 43-yard pass up the sideline (a career long) to make it first-and-goal on the 7. Bills S Micah Hyde left the game with a groin injury. Montgomery ran for 4, and then TE Jimmy Graham caught 3-yard TD pass on third down to get the Packers on the board first. K Mason Crosby's PAT try hit the right upright, so the Packers led 6-0.
Ivory ran twice for 11 yards, and Allen found TE Charles Clay for 10 yards on third-and-8 to get Buffalo out to midfield. The Packers stopped it there, with LB Antonio Morrison and others getting pressure on second and third downs to force incompletions.
A pass to WR Davante Adams gained 9 and a defensive holding penalty moved the chains. RB Aaron Jones broke off a 30-yard run to the Buffalo 39 on the final play of the quarter.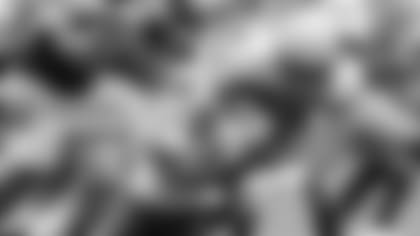 Packers up 16-0 at halftime
A 9-yard pass to WR Geronimo Allison and a 3-yard run by Jones moved the chains again. After Jones lost 3 yards on first down, he kept his balance long enough to pick up 17 yards on a screen pass for a first down on the Buffalo 13. Rodgers scrambled for 10 yards and Jones took it the final 3 yards on first-and-goal to put the Packers up, 13-0, with 11:05 left in the half.
A shared sack by LBs Nick Perry and Clay Matthews, plus pressure from DL Mike Daniels on third down, produced another three-and-out for the Packers' defense. But that unit had to go right back out there, as Rodgers' second-down pass was tipped by Buffalo LB Tremaine Edmunds, and then tipped again by Graham, before S Jordan Poyer picked it off, giving Buffalo the ball at midfield.
On fourth-and-5 from the Green Bay 44, Buffalo initially lined up to go for it, and the Packers took a timeout. The Bills then decided to punt, pinning Green Bay on its own 11-yard line.
A 7-yard pass to Allison followed by three Williams runs for 9 preceded a 25-yard pass to Adams on a slant to convert on third down and get into Buffalo territory. A 10-yard sack by Bills S Siran Neal helped Buffalo stop the Packers there.
The Packers appeared to have Buffalo stopped for another three-and-out, but LB Blake Martinez was flagged for removing his helmet after tackling Allen on a third-down scramble, giving the Bills a free 15 yards and first down at their own 41 at the two-minute warning.
On third-and-10, Allen found WR Kelvin Benjamin wide open for a 34-yard gain to the Green Bay 25. On third-and-5, Allen was pressured out of the pocket and tried to throw deep and back across the middle, but Packers CB Jaire Alexander made an easy interception in the end zone, returning it out to the Green Bay 26.
With 43 seconds to work with, Rodgers found Montgomery for 13 yards and Allison for 12. A deep sideline pass for Allison was just off his fingertips, but Rodgers scrambled for 15 yards on third-and-10, to the Buffalo 34, and got out of bounds with 7 seconds left.
After an incomplete pass, Crosby came on for a 52-yard field goal on the final snap of the half, and he made it.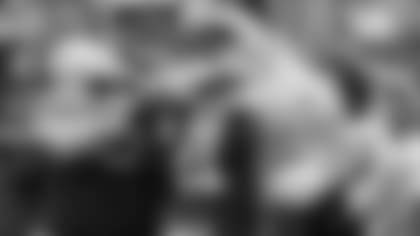 Packers extend lead to 19-0 after three
The Packers started the second half with an 11-yard run by Jones and passes of 8 and 17 yards to Allison, who made a man miss in the open field for some yards after the catch. A 9-yard slant to Adams set up third-and-1 from the Buffalo 30, and Rodgers found Adams again while under pressure for a 10-yard gain.
Graham dropped a pass that would have made it first-and-goal, and Crosby had to come on for a 36-yard field goal, making it 19-0 Packers.
Buffalo used a 17-yard pass on third down to TE Charles Clay to get across midfield, but a few snaps later, S Ha Ha Clinton-Dix intercepted Allen while crashing into Benjamin. Clinton-Dix held onto the ball for his third pick in the last three games.
Rodgers started the next drive with a 27-yard pass to Allison, and Williams ran for 7. On fourth-and-3 from the Buffalo 36, the Packers went for it, but Rodgers pass for WR Marquez Valdes-Scantling was nearly picked off. Buffalo took over.
Packers LB Reggie Gilbert sacked Allen on third down, forcing the Bills to punt, but the Packers went three-and-out as Allison dropped a pass on third down.
The Packers got another third-down sack, this one from a blitzing S Jermaine Whitehead, for a loss of 16 yards on the final play of the quarter.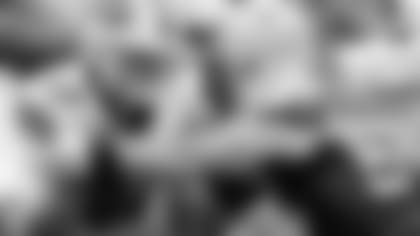 Packers post 22-0 shutout of Bills
The Packers got to midfield on a 13-yard pass to Graham to convert on third down, but on the ensuing third down, blitzing CB Taron Johnson got a free run at Rodgers and knocked the ball out, with the Bills recovering at the Green Bay 48.
The Packers' defense started the next drive with sacks by LBs Blake Martinez and Kyler Fackrell. Those were the fourth and fifth sacks of the day for Green Bay.
Taking over with 9:51 left, the Packers got a first down on a 9-yard run by Jones and 5-yard completion to TE Lance Kendricks. But a third-down pass to Adams came up just shy of the marker, and Scott punted Buffalo back to its own 16 with 6:02 to go.
Allen completed five straight passes, and benefited from a personal foul on the Packers, to get the ball to the Green Bay 29. But Packers DL Kenny Clark stripped Allen on a scramble and recovered the fumble, giving the ball back to the Packers with 4:22 left.
After two runs by Montgomery – and a fumble on the second that Kendricks recovered – Rodgers hit Valdes-Scantling down the far sideline for 38 yards to the Buffalo 28. A false start and tackle for loss cost the Packers 8 yards, and the Packers faced fourth-and-16 from the Buffalo 34 at the two-minute warning.
Crosby drilled a 52-yard field goal to make it 22-0.
Fackrell got his second and third sacks of the day, the Packers' sixth and seventh on the afternoon, on Buffalo's final drive.