OAKLAND, Calif. – The Raiders scored 10 points in the fourth quarter and the Packers' final threat fizzled as Oakland beat Green Bay, 13-6, in a preseason game in Oakland on Friday night.
QBs Brett Hundley and DeShone Kizer played one half apiece for the Packers. Hundley finished 8-of-14 for 78 yards, and Kizer went 11-of-23 for 120 yards. Rookie WR J'Mon Moore led Green Bay with four receptions for 62 yards.
Here's a recap of all the action: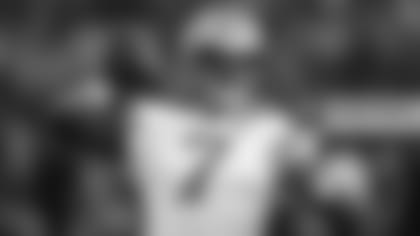 Packers, Raiders tied at 3 after one
The Raiders got on the board right away. On the game's opening snap, QB Derek Carr went deep over the middle to WR Amari Cooper, who outjumped CB Jaire Alexander for a 49-yard gain. Three plays later, TE Jared Cook got loose for a 19-yard reception to make it first-and-goal on the 4.
The Packers' defense held there, though, as RB Doug Martin was stuffed twice for no gain, and LB Reggie Gilbert pushed RT Donald Penn back into Carr on third down to force a fumble Carr recovered. K Mike Nugent was good from 32 yards out for an early 3-0 lead for Oakland.
With Brett Hundley starting at QB, the Packers got going on passes of 9 and 31 yards to WR Geronimo Allison. RB Ty Montgomery powered through for an 11-yard run, and WR J'Mon Moore caught a crossing route for 9 yards to the Oakland 17.
TE Lance Kendricks dropped a TD pass on a throw behind him, though, and Montgomery was stuffed for a 2-yard loss, setting up fourth-and-3 from the 19. The Packers were going to go for it, but RG Byron Bell false-started, and K Mason Crosby was good from 42 yards out to tie the score.
A holding penalty on the Raiders wiped out a long kickoff return by WR Dwayne Harris, and Connor Cook took over at QB for Oakland. He promptly hit WR Martavis Bryant for 14 yards and RB Jalen Richard for 30 on an outside screen to get across midfield. But the Packers stopped it there, getting S Kentrell Brice a free run at Cook on a third-down blitz, forcing an incomplete pass and a punt.
A holding penalty pushed the Packers back to their own 10, and a false start also contributed to a quick three-and-out. P JK Scott's 48-yard punt put the Raiders on their own 38.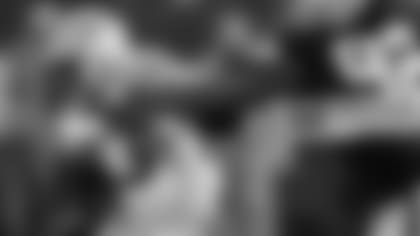 Packers, Raiders tied at 3 at half
Cook started the second quarter by scrambling 13 yards on third-and-8 to move the chains. Three plays later, CB Jaire Alexander leaped in front of Harris on a ball deep down the middle and picked it off, giving the Packers the ball back on their own 7.
The Packers got one first down on a 10-yard pass to Moore, but nothing else, as Hundley was sacked on third down by a collapsing pocket.
Raiders TE Paul Butler dropped a pass on third down, leading to another three-and-out, and the punt went for a touchback.
Another holding penalty, the second on RT Kyle Murphy on the night, contributed to another three-and-out.
Raiders RB Chris Warren III picked up 10 yards on third-and-2, and a 19-yard pass to WR Keon Hatcher got Oakland to the Green Bay 32. The Packers stopped them there, and Nugent was wide left on a 49-yard field-goal try.
An 11-yard pass to Kendricks got a 15-yard lowering-the-helmet penalty tacked on, putting the Packers on the Oakland 35. But facing fourth-and-4 from the 29, Hundley's pass was incomplete.
CB Josh Jackson appeared to have his second pick-six of the preseason, but his INT-TD was called back on a defensive holding penalty on teammate CB Herb Waters. The Raiders did nothing with the reprieve, though, and punted with just under a minute left in the half.
Hundley was sacked on second down, setting up third-and-long, and the Packers had to punt again.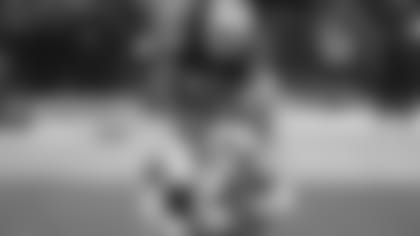 Packers take 6-3 lead into fourth
Rookie WR Marquez Valdes-Scantling fumbled the second-half kickoff, but fortunately for the Packers the ball went out of bounds. QB DeShone Kizer came in.
On third-and-12 from the Green Bay 8, the Packers caught a break as Raiders DE Mario Edwards Jr. was flagged for a facemask while trying to sack Kizer in the end zone. A sack on second down by LB Shilique Calhoun forced a punt from deep in Green Bay territory anyway.
A holding penalty started Oakland's next drive, but QB E.J. Manuel hit WR Marcell Atemen for 9 yards and scrambled for 13 to pick up the first down. The Packers got the stop when Manuel fumbled a third-down shotgun snap and then was sacked by LB Ahmad Thomas.
Back-to-back 7-yard runs by new RB LeShun Daniels got the Packers one first down, but a third-down sack of Kizer ended the drive.
After a holding penalty on Oakland, Manuel fumbled the ball on a scramble. S Raven Greene knocked it out and LB Greer Martini recovered, giving the Packers the ball on the Oakland 34.
RB Joel Bouagnon picked up 10 yards on a screen pass, and Kizer hit crossing TE Emanuel Byrd on third-and-9 for 13 yards, setting up first-and-goal from the 10. Kizer connected with Byrd again for 7 yards, but two incomplete passes made it fourth-and-goal from the 3.
The Packers went for it and appeared to have a touchdown on a run by Bouagnon, but penalties wiped it out. Crosby came on to make a 36-yard field goal and put the Packers in front, 6-3, with 2:31 left in the period.
A 7-yard run by Warren and 9-yard pass to Ateman moved the Raiders out to their 41, and they faced third-and-5 as the quarter expired.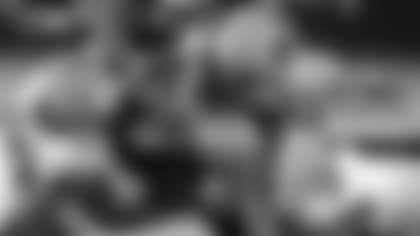 Packers fall to Raiders, 13-6
Manuel started the fourth quarter with a slant pass to WR Griff Whalen that gained 24 yards to the Green Bay 30. A 7-yard pass to Ateman and a 10-yard run by Warren made it first down on the 13. CB Josh Hawkins broke up a pass for Ateman on second down, and Manuel threw incomplete on third down, bringing on Nugent, who re-tied the game with a 30-yard field goal.
A 16-yard pass from Kizer to Moore wiped out a holding penalty on first down and moved the chains, but the Packers went no farther. Raiders CB Raysean Pringle nearly intercepted Kizer on third down, but Scott punted and Oakland took over on its own 32 with 8:45 to go.
Passes of 7 and 9 yards to Warren and Ateman, respectively, picked up one first down. Then on third-and-13, Manuel found Hatcher for 15 yards, and a roughing-the-passer penalty on rookie DL James Looney put the Raiders on the Green Bay 25.
A 7-yard pass to FB Ryan Yurachek was followed by a 9-yard run by RB James Butler, making it first-and-goal on the 9. A pass interference penalty in the end zone on CB Lenzy Pipkins put the ball on the 1, and Warren ran it in from there. Nugent's point after made it 13-6 Raiders with 5:07 left.
Kizer hit Moore deep down the sideline for 27 yards, and a personal foul was tacked on, putting the Packers on the Oakland 35. Daniels ran for 8 but then lost 2 before Kizer scrambled for 5 and a first down on the 24. A holding penalty on RT Adam Pankey moved the ball back to the 34, and Kizer hit WR Adonis Jennings to get the 10 yards back at the two-minute warning.
An incomplete pass and a fourth-down sack ended the drive.
Green Bay's defense forced a three-and-out, stuffing a third-and-1 run and using all three timeouts to get the ball back one last time.
A penalty on the punt return backed the Packers up to their own 8 with just over a minute to go. The Packers only reached their own 35 before time ran out.