Nothing went right for the Packers in getting blown out by the Saints, 38-3, in the 2021 season opener in Jacksonville, Fla., on Sunday.
Green Bay fell behind 17-0 early on, got a field goal before halftime, but then blew its one chance to get back in the game with an Aaron Rodgers red-zone interception on the first drive of the second half.
The game simply went downhill from there, getting out of hand as New Orleans took advantage of short fields following another interception and turnover on downs.
Saints QB Jameis Winston threw for five TD passes despite just 148 passing yards, going 14-of-20 for a passer rating of 130.8. TE Juwan Johnson caught two of the TD tosses. RB Alvin Kamara had 20 carries for 83 yards, with RB Tony Jones Jr. adding 11 carries for 50 yards as the Saints racked up 172 yards on the ground.
For the Packers, Rodgers was 15-of-28 for 133 yards with two interceptions and a 36.8 passer rating before being replaced by Jordan Love in the fourth quarter. Love (5-of-7, 68 yards) committed the offense's third turnover late in the game on a sack-fumble near the goal line.
WR Davante Adams had five catches for 56 yards, and RB AJ Dillon had four carries for 19 yards. RB Aaron Jones touched the ball just seven times (five rushes, 9 yards; two receptions, 13 yards).
Here's a recap of the action: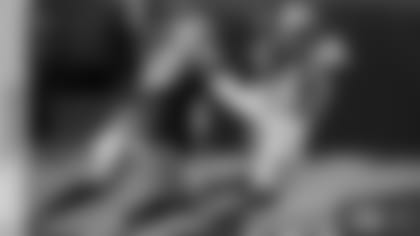 Saints lead Packers 3-0 after first quarter
The Packers won the opening coin toss and elected to defer. Saints quarterback Jameis Winston moved the offense into scoring position largely with his feet on the opening possession, picking up 26 yards on two scrambles.
Preston Smith pressured Winston second-and-7, resulting in an incompletion. Winston would miss again on third-and-7, as the Saints settled for a 44-yard field goal by Aldrick Rosas.
The Packers went for it on fourth-and-1 from their own 34 on their opening series, with Aaron Rodgers finding Marquez Valdes-Scantling for a 3-yard completion. That's as far as the drive would go, as Green Bay would have to punt four plays later.
The Saints drove the ball again on their second series, converting three third downs on the series to end the first quarter.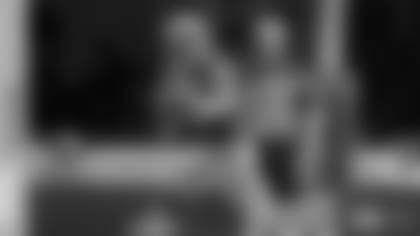 Saints lead the Packers 17-3 at halftime
The Saints started the second quarter with Winston pushing a pass to a motioning Alvin Kamara for a 3-yard touchdown, extending New Orleans' lead to 10-0.
Green Bay started its next series with back-to-back AJ Dillon runs for six yards but the Packers' drive would stall after Marcus Davenport sacked Rodgers for a loss of 11 on first-and-10.
New Orleans kept running the ball and moving the chains with Alvin Kamara and Tony Jones Jr. picking up 35 rushing yards on seven consecutive carries. The Packers got the Saints to fourth down but Winston hit Juwan Johnson on a tight end screen for 12 yards on fourth-and-7 from the Green Bay 41.
Rashan Gary's penetration on third-and-goal from the Green Bay 2 led to the Packers' defensive front dropping backup quarterback Taysom Hill for a 1-yard loss. New Orleans went for it again on fourth down with Winston avoiding Gary's pressure to find Johnson for the 1-yard TD to go ahead 17-0.
With 1 minute, 3 seconds left in the half and one timeout, Rodgers connected with Allen Lazard for 14 yards down the seam. C.J. Gardner-Johnson was flagged for illegal hands to the face on third-and-6, giving the Packers a fresh set of downs with 16 seconds remaining.
The Packers' final offensive play of the first half was also their best with Rodgers sneaking a pass into a double-covered Davante Adams on a deep crossing route for 31 yards down to the New Orleans 21.
Mason Crosby hit a 39-yard field goal as time expired in the half to put the Packers on the board.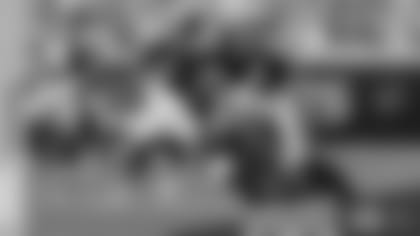 Saints lead Packers 24-3 after three
On the first play of the third quarter, Adams picked up a 5-yard defensive pass interference penalty on Paulson Adebo. Tight end Josiah Deguara was injured after attempting a cut-back block on the next play, a 3-yard run by Aaron Jones.
After Deguara walked off on his own power (he was later ruled out with a concussion), Valdes-Scantling caught a 10-yard pass down the seam to convert the first down. Rodgers rolled left off play action and hit a wide-open Lewis for 19 yards to the New Orleans 38.
A 7-yard screen pass to Aaron Jones set up third-and-3. The Packers chose to go for it after an incompletion to Valdes-Scantling. A defensive pass interference penalty on Malcolm Jenkins against Robert Tonyan led to a first down at the Saints' 25.
Green Bay got down to the New Orleans 12 before Adebo picked off Rodgers under heavy pressure on second down and returned it 33-yards to the Saints' 40. It was the Packers' first red-zone turnover since Week 6 of the 2019 season.
Eric Stokes had good coverage against Adam Trautman on third-and-11 to force the punt and get the Packers' defense off the field with 6:11 left in the third quarter.
The Packers were backed up to their own 5 after the punt and Rodgers would again be picked off with safety Marcus Williams corralling a deep ball intended to Valdes-Scantling on third-and-8. Williams returned it to the Green Bay 12.
The Saints turned the takeaway into points, with Winston finding Chris Hogan in the back of the end zone for a 10-yard TD on third-and-8 to put the Saints up 24-3 with 3:07 left in the third quarter.
On the next play, the Packers turned it over on downs deep in their own after attempting to go for it on fourth-and-1 from their own 22.
Darnell Savage appeared to intercept Winston on third-and-9 but Za'Darius Smith was flagged for roughing the passer on a hit that was neither late nor helmet-to-helmet.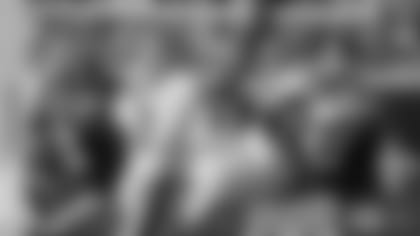 Packers lose 38-3 to Saints
After the roughing the passer penalty, Johnson caught his second TD of the day for eight yards to put the Saints up 31-3 six seconds into the fourth quarter. They added another after Winston hit Deonte Harris for a 55-yard TD four minutes later.
Down 38-3, the Packers put Jordan Love in at quarterback. He completed his first NFL pass to fellow rookie draft pick Amari Rodgers for 19 yards on third-and-7.
The Packers and Saints traded punts, allowing Love another series. He hit Randall Cobb for 32 yards on a deep crosser down to the Saints' 30 on second-and-9.
Kylin Hill gained two yards on fourth-and-1 at the two-minute warning. Love completed back-to-back passes for Malik Taylor for 14 yards, setting up first-and-goal at the New Orleans 5.
Tanoh Kpassagnon earned a strip sack of Love, which was recovered by Kaden Elliss to bring the game to its conclusion.