GREEN BAY – A strong debut from rookie WR Marquez Valdes-Scantling helped the Packers pull away for a 31-17 victory over Tennessee in the preseason opener Thursday night at Lambeau Field.
Valdes-Scantling, a fifth-round draft pick from South Florida, caught five passes for 101 yards and a touchdown, leading an offensive attack that saw all three of Green Bay's backup quarterbacks throw for more than 100 yards and produce points. WR Jake Kumerow added three catches for 76 yards and a score, and rookie WR Equanimeous St. Brown had four catches for 61 yards.
Green Bay's defense generated one turnover and allowed only 10 points after an opening-drive TD by the Titans.
Here's a recap of all the action: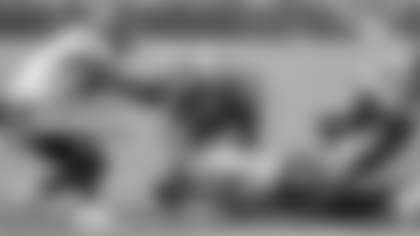 Packers, Titans tied at 7 after one
Tennessee won the toss and took the ball. On the initial third down, QB Marcus Mariota found WR Nick Williams, who slipped free from CB Quinten Rollins for a 38-yard catch-and-run to the Green Bay 30.
An 8-yard run by RB Derrick Henry was followed by a 7-yard scramble from Mariota for a first down at the 15. A 7-yard run by Kendrick Lewis and a defensive penalty made it first-and-goal on the 4, and on third down Mariota threw a slip-screen to WR Darius Jennings for the TD.
The Packers answered right away. With Brett Hundley starting at QB, he promptly hit WRs Davante Adams and Geronimo Allison for 9 yards each. Both were followed by short-yardage runs by RB Jamaal Williams for first downs. Hundley then threw a nice deep ball to Adams for a 48-yard gain to the Tennessee 3, and after a false start moved the Packers back to the 8, Williams took a short pass, dodged some tacklers and dove into the end zone to tie the game.
Tennessee switched QBs to Blaine Gabbert and immediately went three-and-out, in part because TE Anthony Firkser fell down after a short catch in the flat with some open field in front of him. CB Demetri Goodson's tight coverage then led to a third-down incompletion and a punt.
Rollins recovered his own fumble on the punt return, and the Packers started on their own 27. Hundley got right back to work with completions of 8 and 13 yards to WRs Marquez Valdes-Scantling and Equanimeous St. Brown. After a 7-yard run by RB Ty Montgomery, though, Titans LB Harold Landry sacked Hundley and stripped the ball. Packers G Lucas Patrick recovered, but the Packers ended up punting.
Gabbert hit WR Tajae Sharpe for 20 yards to open the next drive, and a third-down holding penalty on rookie CB Josh Jackson kept the Titans' possession alive. Defensive penalties on LB Greer Martini (facemask) and DT Montravius Adams (offside) moved Tennessee inside the Green Bay 30, and RB David Fluellen ran for 11 yards into the red zone as the quarter closed.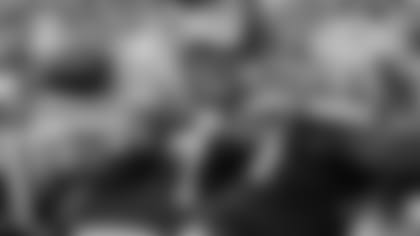 Packers trail Titans, 10-7, at half
Tennessee soon faced fourth-and-4 from the 12 and went for it, converting on a 7-yard pass to RB Akrum Wadley. Pressure on consecutive plays from LB Reggie Gilbert and S Jermaine Whitehead forced throwaways, and the Titans settled for a 23-yard field goal by K Ryan Succop to take a 10-7 lead.
Starting from his own 11 on his third drive, Hundley connected with Yancey on a pair of third downs to move the chains. A deep ball for WR J'Mon Moore then drew a pass interference penalty on CB Kalan Reed to put the Packers on the Tennessee 36. One play after Moore nearly came down with a deep sideline pass on a scramble drill, Titans LB Gimel President hit Hundley's arm as he tried to throw, and the floating pass was picked off by LB Jayon Brown.
The Titans' next possession was slowed by a holding penalty, and a punt pinned the Packers on their own 9 as DeShone Kizer took over at QB.
With the help of a pair of Titans penalties, the Packers picked up two first downs, with Kizer scrambling for 8 yards on the second one. Kizer scrambled again on third down to move the chains and then hit Moore to get to midfield.
A pass to St. Brown gained 13 into Tennessee territory, and the Packers called timeout with 1:04 left. A 10-yard pass to TE Robert Tonyan was followed by a 14-yard slant to WR Jake Kumerow to make it first-and-goal on the 8. The Packers burned their second timeout with 26 seconds to go.
WR Geronimo Allison couldn't quite come down with a back-shoulder throw against tight coverage, and Kizer's fourth-and-goal pass from the 4 for Valdes-Scantling in the end zone was broken up.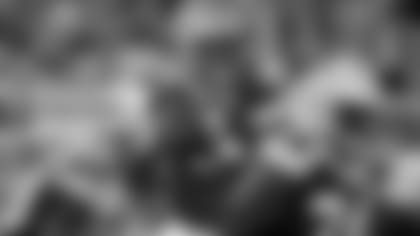 Packers take 14-10 lead into fourth
The Packers began the second half with the ball, and RB Joel Bouagnon ran twice for 10 yards to start out. Kizer hit Valdes-Scantling for 11 yards, and a Titans penalty moved the chains again, but Kizer was sacked for a 9-yard loss by LB Sharif Finch.
A 16-yard completion on a slant to Valdes-Scantling became a big play when the Titans were flagged for lowering the helmet to initiate contact. After the Packers went backwards on a penalty of their own, Kizer scrambled and fired deep for Valdes-Scantling, who came down with it for 51 yards to the Tennessee 11.
On fourth-and-2 from the 3, a fade pass to the corner for Moore was incomplete, but Titans CB Rico Gafford was called for pass interference. On third-and-goal from the 1, Bouagnon took it in, and the Packers took the lead.
The Titans picked up one first down on a 16-yard pass from Gabbert to WR Devin Ross, but the drive stalled there. Packers CB Lenzy Pipkins swatted a pass at the line of scrimmage while blitzing on third down, and Tennessee punted.
Tim Boyle came in at QB for the Packers to start from his own 8-yard line. He hit Moore for 9 yards on third-and-5, and on the next series Bouagnon plowed ahead on fourth-and-1 to convert. A deep ball for Yancey was caught but the receiver was just out of bounds. On the next play, Boyle hit Moore right in the hands in stride deep downfield, but the rookie receiver dropped it.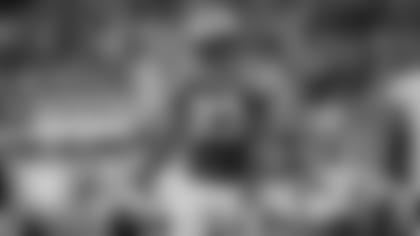 Packers win preseason opener, 31-17
The fourth quarter started with Packers rookie LB Kendall Donnerson forcing a fumble by Titans RB Akrum Waldey, and LB Vince Biegel recovered for Green Bay at the Tennessee 28.
Boyle scrambled for 5 yards, but his third-down pass for Kumerow was a tad underthrown or it might have been a touchdown. K Mason Crosby made a 41-yard field goal to make it 17-10.
With Luke Falk at QB, the Titans moved across midfield on an 18-yard WR screen to Cameron Batson and a 15-yard sideline completion to WR Deontay Burnett. Tennessee got backed up on a helmet-use penalty on RB Dalyn Dawkins, and a screen pass on third-and-long came up short.
A Boyle-to-Kumerow connection on third down got the Packers moving again, and a 28-yard completion to St. Brown put the ball on the Tennessee 31. RB Akeem Judd ran 11 yards to the 20, and an illegal contact penalty on defense helped out the Packers on third down.
From the 15, Boyle found Valdes-Scantling in the back of the end zone, and the rookie made a nice contested catch for the TD. Crosby's extra point put the Packers up, 24-10, with 3:49 left.
The Titans drove to midfield but stalled there, and Falk threw incomplete on fourth down.
Three plays later, Boyle hit Kumerow for a 52-yard touchdown to extend Green Bay's lead.
A long kickoff return helped set up a 9-yard TD pass from Falk to TE Tim Semisch with 1:42 left for the Titans.