The Packers got four touchdown passes from QB Aaron Rodgers and a record-tying performance from WR Davante Adams to beat the Vikings 43-34 on Sunday to open the 2020 season at U.S. Bank Stadium.
Rodgers finished 32-of-44 for 364 yards with four TDs and a 127.5 passer rating. Adams caught two of those TDs and had 14 catches for 156 yards in all. The 14 receptions tied the franchise record for a single game set by Don Hutson in 1942.
Rodgers' other two TD passes went to Marquez Valdes-Scantling (four catches, 96 yards) and Allen Lazard (4-63). Valdes-Scantling's was a 45-yarder late in the first half that helped Green Bay take a 22-10 lead into intermission.
That advantage was set up by two big defensive plays by CB Jaire Alexander – a sack for a safety early in the second quarter and then an interception preceding the long TD to Valdes-Scantling.
RB Aaron Jones had 16 carries for 66 yards and a TD on the ground, while Tyler Ervin added 38 yards on three rushes.
For the Vikings, RBs Dalvin Cook (12-50, two TD) and Alexander Mattison (6-50) combined for 100 yards rushing, but the Packers controlled the ball for nearly 40 minutes (39:55) in limiting Minnesota's offensive opportunities early in the game.
QB Kirk Cousins was 19-of-25 for 259 yards with two TDs and the one interception for a 118.6 rating. WR Adam Thielen caught both of his TD passes and had six catches for 110 yards.
The bad news for the Packers was three starters left the game with injuries – DL Kenny Clark (groin), G Lucas Patrick (shoulder) and G Lane Taylor (knee). No other immediate information was available.
Here's a recap of all the action: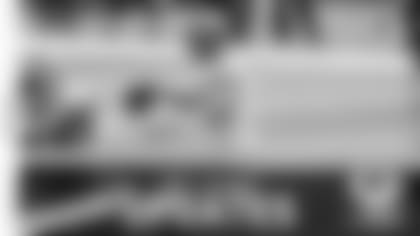 Vikings lead Packers 7-3 after one
The Packers scored on their opening possession, with quarterback Aaron Rodgers drawing Minnesota offsides with a hard count to convert on third-and-4.
Green Bay marched down the field with a series of Aaron Jones' runs, reversals and short passes underneath. Rodgers completed 7-of-8 passes for 40 yards, including a 15-yard pass to running back Jamaal Williams in which he made one Vikings defender miss to advance to Minnesota's 10-yard line.
The drive stalled there, with Mason Crosby making a 31-yard field goal to put the Packers on the board with 8:50 remaining in the first quarter.
The Vikings answered back with eight-play, 75-yard drive on their first offensive possession, ending with 1-yard Dalvin Cook touchdown on third-and goal. Cook and Alexander Mattison combined for 28 yards on six carries, while Kirk Cousins completed his only two passes to Adam Thielen for 32 yards.
The first quarter ended with Rodgers hitting Adams on an out route to convert third-and-5 to get the next series moving. Adams had four catches for 39 yards in the first quarter, with Allen Lazard getting Green Bay into scoring territory with a 19-yard carry on an end-around.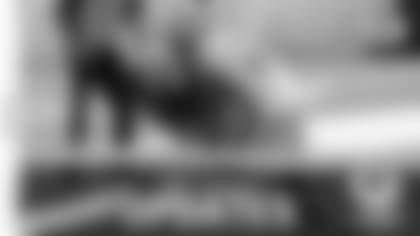 Packers pull ahead 22-10 at halftime
Adams opened the second quarter with a 10-yard pickup behind an Allen Lazard block, setting up first-and-goal at the Minnesota 3. Jones' run up the middle on the next play was initially ruled a touchdown but was overturned upon further review. The Packers would turn the ball over on downs after two incomplete passes and a run for no gain by Jones.
The Packers still got on the scoreboard moments later, with Jaire Alexander sacking Cousins for a safety off a corner blitz to cut Minnesota's lead to 7-5 and give the ball back to the offense.
Green Bay started its next series at its own 44 after an 18-yard Tyler Ervin return. Rodgers then connected with Adams on a drag route across the middle for 18 yards to venture back into Vikings territory. The drive stalled at the Minnesota 12 after three incompletions, leading to a Crosby 43-yard field goal to put Green Bay up 8-7.
The Packers' defense continued to dominate on the ensuing possession, forcing a three-and-out. It started with Rashan Gary nearly sacking Cousins before Minnesota's quarterback leaked out for a 2-yard gain.
Defensive tackle Kenny Clark tackled Dalvin Cook for no gain on stretch play on second down, before Za'Darius Smith recorded his first sack of the season rushing from inside on third-and-8.
Left guard Elgton Jenkins started at right tackle for an injured Billy Turner but had to move back to his usual position after Lucas Patrick exited with a shoulder injury in the second quarter. Veteran Rick Wagner replaced Jenkins at right tackle.
Starting at the Packers' 40, rookie second-round pick AJ Dillon saw his first NFL carry go for six yards. After drawing Minnesota's defense offside for the second time in the first half on third-and-3, Rodgers moved the chains again with a sneak on fourth-and-1 from the Vikings' 39.
Adams caught an 8-yard out on third-and-6 and then pulled down a 24-yard touchdown pass from Rodgers two plays later to extend the Packers' lead to 15-7.
The Vikings tried to mount an offensive attack with 39 seconds remaining, but Alexander intercepted Cousins on second-and-10 to give Green Bay the ball back at the Minnesota 45. Clark was injured on the play and went to the locker room.
Two plays later, Rodgers hit Marquez Valdes-Scantling on a 45-yard touchdown against Cameron Dantzler to put the Packers ahead 22-7. The Vikings marched down before halftime to cut the lead to 22-10 with a Dan Bailey 35-yard field goal.
Adams finished the first half with nine catches on 11 targets for 103 yards and the score. Rodgers completed 19-of-28 passes for 201 yards and two touchdowns (112.4 rating). Green Bay won time of possession 22:45-7:15.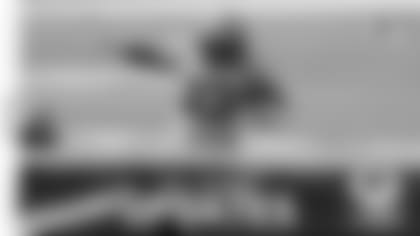 Packers extend lead to 29-10 after three quarters
The Packers' defense forced a Minnesota punt to start the second half but would need to go the rest of the way without Clark, who didn't return due to a groin injury.
Cook picked up 21 yards on his first two carries of the third quarter before Krys Barnes stuffed Andrew Mattison for a 1-yard loss to halt the Vikings' momentum.
Williams converted on third-and-1 and Jones picked up 15 yards to push the ball from the Green Bay 9 to the 40, but the drive ended after Valdes-Scantling dropped a crosser on third-and-6.
The Vikings drove into Packers' territory after Cousins scrambled for 30 yards but Barnes once again halted Minnesota's drive with a 2-yard tackle for loss of Cook on a check down on second-and-6.
After a Cousins pass short of the sticks, defensive coordinator Mike Pettine kept his base personnel on the field on fourth-and-3 with cornerback Kevin King staying step for step with Tajae Sharpe on an incompletion down the sideline for the turnover on downs.
Rodgers converted a third-and-7 with a 12-yard pass to Lazard on an out route before drawing Minnesota offside on third-and-5 and using the free play to find Valdes-Scantling down the seam for a 39-yard gain down to the Minnesota 2.
Rodgers then completed his 13th pass to Adams on second-and-goal for a 1-yard TD to extend Green Bay's lead to 29-10 at the end of the third quarter.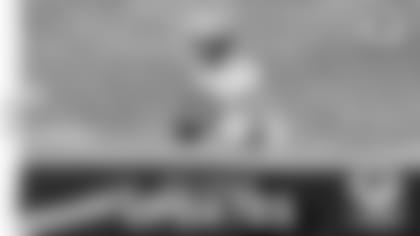 Adams makes history and the Packers pull away for their first win of the season
The Vikings answered back at the start of the fourth quarter, with Cousins hitting Thielen for a 37-yard TD. Minnesota cut the deficit to 29-18 after Cook successfully converted on the two-point conversion.
Dillon opened with an 8-yard gain up the middle that was followed by a reversal to Ervin for 21 to re-enter Minnesota territory.
The Packers lost starting right guard Lane Taylor to a knee injury on a three-yard run by Jones, with rookie sixth-round pick Jon Runyan replacing him.
Facing a third-and-7, Rodgers hit Lazard for a 38-yard pass down the seam to the Minnesota 5-yard line. Two plays later, Rodgers connected with the second-year receiver again on a 4-yard touchdown to put the Packers ahead 36-18.
The Vikings went hurry-up on their next possession, traveling 65 yards in 2 minutes, 7 seconds. The seven-play drive culminated in a 3-yard Cook touchdown run. Minnesota cut the deficit to 36-26 with 7:55 remaining after a successful two-point conversion (Cook run).
Green Bay drained some time off the clock before Adams snagged a 38-yard pass down the sideline on first-and-20. It was his 14th reception of the day, tying Don Hutson for the most receptions in a single game in franchise history.
Jones capped the eight-play, 75-yard series with a 5-yard touchdown run to go up 43-26 with 3:19 remaining. Minnesota marched down for one last score, a 19-yard TD pass to Thielen, to bring the final score to 43-34 after the successful two-point conversion.