Chris Matthews just called Hillary Clinton winsome. Care to touch that one?
She must be a Packers fan, but not in March. Here we go.
Carsten from Trier, Germany
Vic, I fully agree with your analysis of the free agency hype. In fact, you taught me with your great column to be patient and trust the organization to do what is best for the team. In fact, I'm happy we were not signing any of the overpriced free agents the last three days, except one deal I'm not sure about. The Patriots signed Revis for a pricey but calculated one-year deal. Wouldn't we have the cap room to do this? There's no long-term risk involved.
Yes, the Packers have the cap room to have signed Darrelle Revis to a one-year, $12 million contract. Revis basically signed a franchise tender. The difference between the Packers and the Patriots is the age of each team's quarterback. Aaron Rodgers is 30; Tom Brady will be 37 next season. That age difference is the reason the Revis deal works for the Patriots but doesn't work for the Packers. The Patriots are trying to squeeze every year they can out of Brady's career. They're in a year-by-year mode now. The Patriots are the masters of the cheap patch, but this is not a cheap patch. When does Brady hit the wall? If this is the year, then 2015 becomes rebuild time and losing Revis in free agency not only wouldn't hurt, it would help. If Brady has another good year and the Patriots think they can squeeze another one out of him in '15, the Patriots can slap the franchise tag on Revis and get another one-year patch out of him. The Packers aren't in that kind of year-by-year mode. The Packers are passionate about maintaining continuity. They don't want to introduce a mercenary quality to their locker room. Rodgers has a lot of big years left in his career and the Packers are a long way from having to squeeze one more year out of Rodgers' career.
If it's harder to play cornerback than safety, then why convert a young proven corner to safety?
It's just speculation, but the answer to your question is that he might be a better safety than he is a corner. It might also address a distinct need this team has at safety.
The "Free Agent Frenzy" period is hyped by the NFL and the media to keep the machine going all year long. It is a very smart and clever plan. Agree?
I absolutely agree. This column is hitting Seattle-like numbers this week. People are going bananas. It's a bonanza for NFL Network, which is literally televising the event as it does the draft. The news explodes with each signing, and it's met with equal parts euphoria and outrage. I'm seeing fans tingle with excitement for news that their favorite team has signed a player about which I am absolutely certain most of those fans know nothing. I don't think it was planned for this to happen; I think it just evolved, but once the league saw how fans were reacting to it, then it became a plan. The league gives the fans what the fans want.
Why do you think some fans are so in love with the idea of big time free-agency signings?
It's because free currency is all about addressing need. When a team signs a player in free currency, the fans scratch one more thing off the team's to-do list. When all of the things are scratched off the to-do list, the team is going to the Super Bowl. Yeah, sure. By signing players the competition didn't want. Amazing illogic.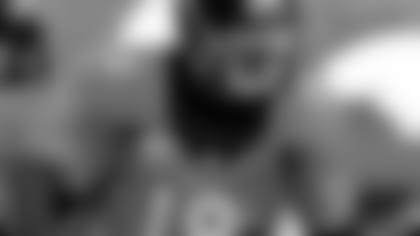 Peyton Manning
With the signing of Talib and now Ware, I'm assuming Broncos management is willing to accept the consequences in the not-so-distant future. Is that what has happened?
That decision was made when they signed Peyton Manning. When they signed Manning, the Broncos put themselves in year-by-year mode. It was a conscious decision. What are you gonna do, try to fix it now? Too late. Hang on, everybody, cause this train is pickin' up speed.
Troy from Porterville, CA
Ever year, the Packers don't sign anyone and that is perfectly fine. The only problem I do have is if everyone knows we're not signing anybody, then why are the writers saying we're even interested in any of the top free agents? I'd rather read nothing about the Packers than having to read false reports.
It's March, we had another below-zero night last night, the ground is still covered with snow and we're all bored out of our minds.
Is the Ted Thompson way (draft and develop) the only way to go, or is it just one way of running a team?
Every team is a draft-and-develop team. You can't SUSTAIN winning without committing to drafting and developing talent; free currency is too expensive of a platform for player acquisition to use it for roster building. Having to participate in free currency is an admission that you made a mistake in the draft. All teams make mistakes in the draft. The good ones make the fewest mistakes.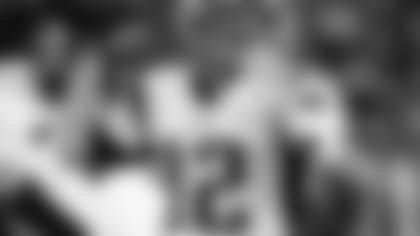 Tom Brady
What is your take on Belichick's win-now, pay-later free agency frenzy dealings? I mean this is a great, great genius of a coach.
He's done a masterful job of mixing draft-and-develop with patching cheaply in free agency. Revis is an expensive patch, but as Brady nears the end of his career, the need to win now becomes more intense. I have no problem with what the Patriots are doing. They drafted Brady. They've won three Super Bowls with him. They're riding out one of the greatest careers in NFL history. They didn't impose this win-now mode on themselves; time did it to them, but time does it to all great quarterbacks and teams. Time did it to the Lombardi Packers. Denver imposed it on itself. It elected to pursue a closing-window, win-now, forsake-the-future approach. When you do that, you have to win a Super Bowl for it to have been a good decision. Even at that, I don't think it's a good decision. I believe that if you take care of the future, the future will take care of the present. The ravages of time and the greatness of Brady are holding the Patriots hostage; it happens to all great teams with great quarterbacks who are nearing the end of their career.
Vic, I know you act like you're all knowing, but has it ever crossed your mind that every other team gets to participate in the draft as well? If the only time we pick up players is in the draft, we are limiting ourselves to the leftovers from the 20-plus teams before us in each round. Why not be proactive and fill a need in free agency?
Every team has a philosophy of operation. Every team has a plan. To make any plan work, you have to commit to it. You can't do one thing one year and something else the next year. The Packers are committed to a program of draft and develop. I think you'll see them patch in free agency, but it is not part of their plan to spend recklessly.
I know Ted doesn't want to overpay players, but is there not someone we can bring in? Veteran guys? I am sure guys like Peppers and Allen would take less money to play in Green Bay.
I called Julius and Jared and asked them if they'd take less money to play in Green Bay. They started laughing and then hung up. Jared said something about going out back and picking a veteran pass rusher off the veteran pass rusher tree. Jason, you sound desperate. It's March, Jason.
Vic, I just read an article in which John Elway was quoted as saying, "We aren't mortgaging our future." I thought of what you said yesterday and was wondering what you thought of that remark. Is Elway delusional in thinking they can build a team in free agency and protect the cap at the same time?
He's not delusional. He knows what he's doing and he knows what the result will be. I can't imagine why anyone would even have to ask him that question. It's kind of unfair to ask it. Anybody that knows anything about the salary cap knew what the Broncos were doing when they signed Peyton Manning. You don't sign a 36-year-old quarterback coming off neck-fusion surgery and a year of inactivity to commit to a patient rebuilding process.
I'm a realist and realize you can't fix your whole defense with one pick, so give me one value player the Packers could get that, with the draft, will vastly improve the defense?
I wait until we get to the end of the first week of free agency before I begin looking for value in what's left in the market. I'm going to do that tomorrow on packers.com.
Justin from Mission Video, CA
So, when the Broncos win the Super Bowl this year, what are your thoughts going to be on spending your cap space? Is a Super Bowl worth it?
I don't think a Super Bowl victory justifies what the Broncos are doing. I believe a team's goal should be to make it into the playoffs every year because you can't win the Super Bowl if you're not in the playoffs. To achieve that kind of consistency, you have to avoid the win-now, spend-now approach. I need to feel hope, not hopelessness, at the start of every season. Eventually, all teams have to rebuild, but the good ones extend their playoff runs the longest and rebuild the quickest. You can't do that by abusing the cap and getting into massive cap-repair and roster-rebuilding projects.
Vic, when does this restraint really pay off?
It paid off in 2010 when the team got hot in January and won it all. It's paid off in each of the last five years, when the Packers were playing in the postseason. It paid off last December when the Packers gave us some of the most exciting football I've ever covered. It'll pay off this summer when training camp begins and we all have legitimate hope of the Packers winning another NFC North title. It would pay off right now if you would allow yourself to enjoy the run this team has provided you for the past five years.
Vic, isn't it the same winning the Super Bowl once every decade by drafting and developing as it is by buying your team and winning once a decade? Is the success in between the only difference?
OK, the Packers won the Super Bowl three short years ago. Are you content to not be Super Bowl contenders for the next seven years? You know what I think, Jon? I think there's a whole lot of whining and crying going on. I'm hearing a whole lot of "I wanna win now and I wanna win always." Well, here's the truth about the NFL: There's no guarantee you'll win, but you will lose. You can count on that. Nobody wins now and always. I think we need to check ourselves. I think we need to come to balance.