Dan from Bangkok, Thailand
A so-called Packers expert claims the NFL was putting pressure on the team to move out of Green Bay in the late 1980s, early 1990s. He claims Brett Favre came along and saved it. He claims the team was losing so much money and he saved it from moving to Milwaukee or elsewhere. Is he correct?
To say other NFL owners were actually pressuring the Packers to move would be an overstatement, at the least. To say they were losing large sums of money on an annual basis would be wrong. There were two years when the Packers lost money, including more than $2 million in 1982. But they also made more than $2 million each year from 1986-88. You noted you were an officer in the Air Force for 27 years before retiring in Thailand, so I'm not sure how close you were to the scene in Green Bay during those years, but things were bleak. Let me review. First, there were the mere five winning seasons in 24 years (1968-91), one division title and only two playoff appearances. Then there was the attendance factor. Lambeau Field has been sold out on a season-ticket basis since 1961, but let's take 1986, for example. The Packers averaged more than 5,000 no-shows in both Green Bay and Milwaukee. There were nearly 10,000 no-shows when they played division rival Minnesota at Lambeau on a 32-degree, early December day. Let's also take a look at what happened with the old intra-squad game, a great Packers tradition dating to 1933. It was a big draw, much like Family Night is today. In 1973, the intra-squad game drew a sellout crowd of 56,263 and fans were turned away at the gate. By Bart Starr's third season as coach, 1977, the event had been turned into a scrimmage and attendance plummeted to 12,000. The next year it was moved to the practice field. When Lindy Infante arrived in 1988, the scrimmage was being held in Lambeau again but drew 2,000 people. The Packers' annual Welcome Luncheon dates to 1963, another popular tradition that sets this franchise apart. There was a year when Infante was coach that turnout was so bad the 55 or so players and coaches who were each supposed to have their own table to sit among fans almost outnumbered the fans. There were veterans who complained incessantly about having to play in Green Bay and potential draft picks who did everything possible to try and discourage the Packers from picking them. It's safe to say, Green Bay was not a favorite stop for visiting owners and some of them would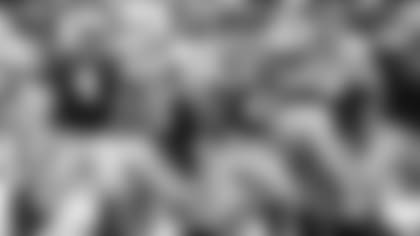 have cared less if the Packers had folded. One of the biggest slaps in the face came in 1987, when Sports Illustrated's Frank Deford, probably the most respected sports journalist of that period, wrote the time had come for the Packers to close up shop in Green Bay. These were his words: "Actually, the answer to Green Bay's dilemma is simple. It should sell the franchise to Milwaukee for $60 million or whatever, and then take that money and pour it all into the athletic department at the University of Wisconsin-Green Bay." So that was the state of affairs when Favre arrived in 1992. Ron Wolf brought Favre to Green Bay and orchestrated the revival. But as Wolf has told me, Favre was the one who did it on the field. Would the Packers still be here if not for Favre? It's debatable. I don't want to get on a soapbox, but two final points. When the Packers determined to move on without Favre, that was football as usual. It was a gutsy, prescient decision. One of the reasons Vince Lombardi achieved sustained success over nine years was because sentimentality never entered into his personnel decisions. At the same time, when fans turned on Favre, I thought it was the most disgraceful moment in Packers history. And I think fans who are still unwilling to accept his place in the Packers' storied history – maybe as the greatest player ever – continue to cheapen it.
My father took me to a Rams game against the Packers in LA. I believe it was between 1958 and '60. I remember the Packers won, 37-0, and sacked the Rams quarterback at least nine times. My father knew the head scout of the Rams and we got into their locker room after the game. Their quarterback, I think it was Bill Wade, was black and blue all over. Can you tell me what year?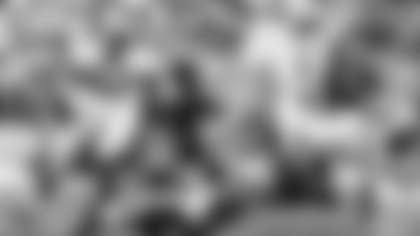 There was never a 37-0 score or even a shutout when the Rams were still in LA, but I can narrow it down to one of two games. I also think I can tell you the name of the scout your dad knew. Wade played for the Rams from 1954-60, but the Packers went 11 years (1948-58) without beating them in LA. So it had to be 1959 or '60, Vince Lombardi's first two seasons. In 1959, the Packers won, 38-20, jumping out to a 28-7 halftime lead. Wade was 20 of 38 for 172 yards with two interceptions. The NFL didn't keep sacks back then, but I didn't see any tackles for losses in the play-by-play. Wade was replaced by Frank Ryan in the third quarter and for two plays in the fourth. In 1960, the Packers won 35-21, also jumping out to a 28-7 halftime lead. Wade was 19 of 26 for 278 yards with two interceptions, and it appears he took more of a beating in that game. He was tackled by Henry Jordan for a 10-yard loss, by Bill Quinlan for a 13-yard loss and by Ray Nitschke on a scramble. That was a huge victory for the Packers, one of their biggest ever. They clinched the Western Conference title for the first time under Lombardi after one of the great races of all-time (see more on that on one of the history panels when the new Packers Hall of Fame opens), and the turning point was a blocked punt for a touchdown by rookie Paul Winslow. In 2010, I wrote a story for the Packers Yearbook in which I ranked the team's 50 greatest plays. I put Winslow's blocked punt No. 36. As for the Rams scout, I would bet anything it was Eddie Kotal, the pioneer of college scouting. You said you were born in Appleton in 1947, so your dad might have known him from there. Kotal was a star athlete at Lawrence College in Appleton in the early 1920s. He was a back for the Packers from 1925-29 – one of the last to play without a helmet – and then served as an assistant coach under Curly Lambeau from 1942-43 before hooking up with the Rams.
I went to an exhibition game at Portland's Civic Stadium, Packers vs. the LA Rams, played to raise money for the Shriners Hospital. I think it was in 1967 or '68. Can you tell me the exact date the game was played?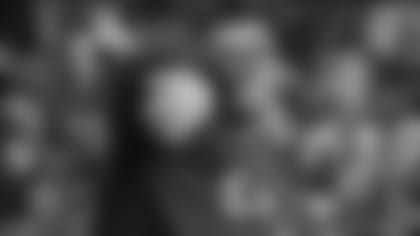 Danny, the Packers played in Portland once, on Aug. 29, 1959, in an exhibition game against the Philadelphia Eagles. It was Vince Lombardi's first season. Could that be the game? The Packers played the previous Sunday in San Francisco, headed to Portland on Monday and worked out that week at the University of Portland. (I believe it was the university, not Portland State, based on Green Bay Press-Gazette clippings at the time.) Joe Francis, former Oregon State tailback, started at quarterback for the Packers and had a good game, completing six of eight passes for 167 yards, as the Packers won 45-28. Bart Starr followed Francis late in the second half and was two of seven for 18 yards. At that point, the two, along with Babe Parilli, were battling for the backup quarterback job behind Lamar McHan. Norm Van Brocklin, former Oregon star, played quarterback for the Eagles. Might that be why you thought it was the Rams? Van Brocklin had been their quarterback for nine years (1949-57). Anyway, there was a local draw there and 25,546 fans were on hand.
Robert from Little Rock, AR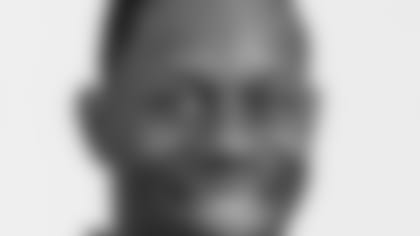 How many African-American quarterbacks have been on the Packers' roster? Did any start?
I believe four and Seneca Wallace started one game in 2013. Charlie Brackins played in 1955 and threw two passes without a completion at the end of a 41-10 loss to Cleveland. In 1987, Willie Gillus played three series in the first half and one play in the fourth quarter of the final strike replacement game against Philadelphia. He was two of five for 28 yards. Aaron Brooks was on the roster in 1999, but didn't play. Wallace played in two games in 2013, filling in for an injured Aaron Rodgers against Chicago and starting against Philadelphia. He was 16 of 24 in those two games. In 1981, Nickie Hall spent the season on injured reserve, but didn't suit up or play.
Can you tell me who was the Packers' property manager in Super Bowl I?
Gerald "Dad" Braisher was equipment manager, a position that had been referred to as property manager until the early 1950s or so. He was equipment manager from 1956-76 after a longtime stint as a coach at De Pere High School.
My high school has an oral history that players were transported to a football game via horse and wagon in the old days. They formed a team in 1894. One time they played the University of Whitewater and returned home in a snowfall with the football coach urging the horses on. Did the Packers ever travel in horse and wagon to any of the games in the old days?
No, they took trains, starting with their first out-of-town game against Ishpeming, Mich., in 1919. I've often wondered if maybe some fans didn't ride horses over to Hagemeister Park to watch games in that first season, but I've found no evidence of it or anybody who remembered it.
John Kordich was drafted by Green Bay from USC in 1949.  Did he ever play for the Packers?  I saw one place that he was injured in training camp, but don't know how reliable that info is.
Kathy, I thought this would be an easy one. Wrong. Kordich, a 22nd-round pick, was not listed on the Packers' training camp roster. He didn't play in the intra-squad game, and he didn't play in any of the five preseason games. I also couldn't find any mention of him in the Press-Gazette* after the draft. *Nothing about him signing a contract, not signing, signing with the rival All-America Football Conference – not a word. He wasn't on the 1950 camp roster, either. Sorry.
For more of Cliff Christl's historical perspectives, click here.