Adam from Odessa, Ukraine
We know you love December football. We know coaches focus on the season at hand, as it affects their won/loss record. We know players want to play to improve their contact value. You, McCarthy and the players would want a strong finish to the season because it is in your professional interests, so someone better be looking after the long-term interests of this franchise and the viability of next year's team, and that better be Ted Thompson. I find it hard to believe Thompson is more concerned with winning out and praying for the mathematical conundrum needed to take this injury-plagued team to the postseason than he is about protecting the investment in Rodgers, fielding a healthy team next season and moving higher up in the draft. Thompson should be positively salivating at the prospect. Only delusional fans see us in the playoffs now. Pull Rodgers, Matthews and the injured starters. Give the backups some experience (win lose or draw). Get healthy. Get better draft picks. Concentrate on 2015. Come on, Vic, call it and stop acting like a desperate fan.
If yours was a lone email, I would've ignored it, but it's not a lone email. The tenor of your email is dominating my inbox this morning. They poured in over the weekend, and every time I heard the little bell in my phone ring to announce another email had arrived, I heard the word "quit," and it repulsed me. I am saddened by what you are suggesting. For the first time in the three years I've written this column for packers.com, I am ashamed of its content. Quit is dominating my inbox because those who advocate it are afraid of hope. They're too afraid of failure to continue trying. They want to announce to the football world that defeat is now the goal. Never will I agree with you or anyone else that wants me to condone quitting on a season when the playoffs are still within reach. You're asking me to quit on the story, and I won't do it. I reported to work this morning to cover a team that's sole focus this week is to end it with a victory. I wish more fans felt the same way.
Vic, on the subject of players not plays, I noticed how many times during NFL and college games this past week that an announcer would say something like, "Great play call." I'm wondering to what degree these references influence fans' orientation toward play calling and schemes versus the constant need for one player to beat his guy.
Those comments usually follow a successful play, don't they? Have you heard an analyst compliment a play call after the play failed? I'll give you a great play call: The pass play that resulted in a pick-six interception by Jason Pierre-Paul. It's one of the plays that'll define the Packers' season, and it was as perfect a play call for the situation as Mike McCarthy could've possibly made. He had Scott Tolzien in a perfect three-step drop that left Eddie Lacy all alone in the right flat, with Jarrett Boykin dragging the corner into the middle of the field, leaving Lacy lots of green sideline to gather a head of steam to run over the safety that had to come over and make the tackle. It was a fantastic play call, but the ball went the wrong way. Play calling is important to a team's success. Good coaches put their players in good plays, but that's where the coaches' participation ends and the players' begins.
Chris from Voorhout, the Netherlands
Vic, another weekend and another spate of concussions. So I have a question for you. Suppose the game was currently played without helmets and we had the same number of concussions as we currently have, what type of helmet would you propose as the solution?
I have no idea, but I'm going to use your question to express a thought I had this weekend as I watched a game at a sports bar type of place. The game was stopped and the medical staff came to the player's aid and after a short delay, the player was able to walk off the field and return to the game a few plays later. What I found interesting is what the bartender said to one of the patrons: "Somebody gets hurt on every play." That's not far from the truth, I thought to myself. It's also not far from the truth that injured players who one minute are writhing in pain on the ground, return to the game a few plays later. I was reminded of something my high school coach said a long time ago following a game in which many of our players spent time on the ground. He said there would be no more of that. He said get off the field and we'll deal with the injury on the sideline. I think it would be a good idea for NFL players to start doing that. I think all of these stoppages in the action for players to be treated for injuries that clearly aren't all that significant is reinforcing the image that football is a dangerous game.
Jason from State College, PA
Vic, a quote I like and find appropriate for this season to us Packers fans: "The deeper that sorrow carves into your being, the more joy you can contain."
Great amounts of joy are being contained.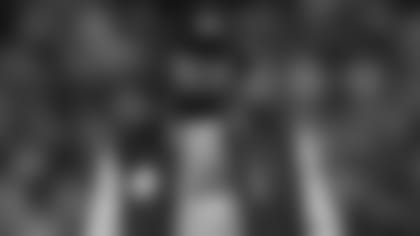 Mike Tomlin
Christian from Copenhagen, Denmark
Vic, the Steelers might end up losing a draft pick due to Tomlin's sideline incident during the Ravens game. I totally agree that they should lose a late-round pick. Do you agree?
He embarrassed himself and his team and some form of punishment is certainly warranted. I would support a one-game suspension, but not the loss of a draft pick. Taking a draft pick punishes the fans and punishes the player that wouldn't be selected in next year's draft. Tomlin acted alone. Punishment should be his alone.
Mark from Stewartville, MN
Vic, what were you thinking after the Vikings' first game-winning field goal was disallowed because one of the Vikings blockers grabbed an opponent's facemask?
Get rid of the facemask? No, seriously, I'm suffering from penalty fear. After every big play, I delay my enjoyment of it until I've made sure there's no penalty. It's too much. We're looking too hard.
I like how the media wants to make people believe they work from a source of knowledge that is far superior to the fan, which makes them an expert in football personnel matters. "No way Aaron Rodgers is out for the year, not in the best interest, blah, blah, blah." The football fans have been saying to shut down Rodgers for a couple of weeks now. Looks like it's heading that way. Common sense vs. superior resources is the equalizing factor.
If you're saying you want to quit, you've come to the wrong place to express that emotion. If you're saying Rodgers should not return to action until he is fully recovered from his injury, then I agree with you.
Vic, despite our best efforts, it seems as though our rivals are allowing us to stay alive. With the Bears loss and the Lions upcoming schedule, can a fire still be lit under our team, or have we already used up our second, third and fourth chances?
Just win one game. That's all. Just beat the Falcons. Put everything into beating the Falcons. If the Packers get lucky and the Eagles beat the Lions, you won't have to wonder about lighting a fire under the team. The Packers would be a half game behind the Lions, who would still have games left against the Ravens and Giants and at the Vikings. I'm not saying it's likely the Packers will get the help they need, I'm just saying all the help in the world is meaningless if you don't do what you have to do to make it into the playoffs. Win the game. It starts with that. I am not afraid of losing. I have long accepted that the risk of losing is the cost of wanting to see victory. This is a classic example, folks, of why we need to keep football in perspective. When the fear of defeat becomes so overwhelming that it makes us want to quit, we have lost perspective and it's hurting us.
Matthew from Lawrenceville, NJ
During the Sunday night broadcast, Al Michaels noted that this was the same coaching matchup from that classic Jaguars playoff upset of the Broncos. You covered that game. What do you remember from that game, and is that the greatest upset you can remember?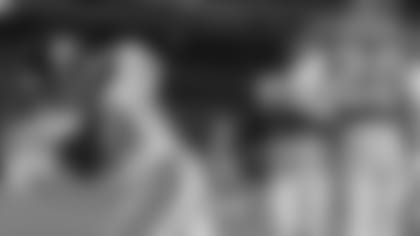 It probably is. I remember the Broncos taking an early 12-0 lead. They moved through the Jaguars like the proverbial hot knife, but they missed the extra point. Then they moved right down the field again, but they went for two and failed. The Jaguars couldn't move the ball an inch with their passing game, which had carried them all season. Then something happened, and it was as though I heard a distant gong: Natrone Means broke loose for a sizable gain, and the game was on. Mark Brunell would be the star of that game, but Means made the difference. The Jaguars couldn't do anything until they started running the ball. I also remember Woody Paige and his "Jagwads" story, and the flight home and how the pilot buzzed the stadium, which was full of people waiting to welcome the team with a middle-of-the-night victory celebration. I remember the pilot getting so low that I could see the people's faces, and then dipping the wing at the fans before heading to the airport. It was truly a Cinderella story, and it began with the Jaguars looking like road kill at 4-7 and coming off a blowout loss in Pittsburgh. What if the Jaguars had quit? What if Tom Coughlin had started benching starters to play backups?
Paul from Queretaro, Mexico
Vic, I've been thinking. I hope Rodgers is ready. I hope the Packers are humbled, embarrassed and ready to go out there and spend the next four games playing like devils with no regard to the playoffs. I just want to see some great ball being played. I want every team from here to January scared stiff of the Packers.
You've achieved perspective.
Vic I hope you saw the Patriots come back, again, because that is called halftime adjustments. McCarthy and Capers couldn't make an adjustment to save their lives.
Some would fault Bill Belichick for not having his team ready to play when the game began. The Patriots have developed a nasty habit of starting slow. That's a good thing?
Vic, I am not one to ever give up, but when you need the help the Packers do, it does look like the writing is on the wall. I know Rodgers will want to play soon, but would it be in the club's best interest to put him at further risk? I would just hate for him to get hurt for a slim chance of getting to the playoffs. Am I right to expect him to be held out of the remaining games?
You're right to not want to put Aaron Rodgers at further risk. Again, he should not play football again until he is fully recovered. I think we all know from experience the Packers are vigilant about doing what's in the best interests of their players.
Vic, one play in one incredible game just reminded me why we love college football. The raw emotion displayed put me under the influence of youth. Your thoughts?
It was a wonderful weekend of college football. I can't remember the last time I enjoyed watching college football as much as I did this past weekend. I was flipping back and forth between the Alabama-Auburn and Penn State-Wisconsin games, just as I did between the Ohio State-Michigan and Florida State-Florida games. When the Penn State-Wisconsin game concluded, I stayed with Alabama-Auburn. It was very entertaining and I was looking forward to the overtime period, but then that bizarre field goal play ruined everything. I didn't enjoy that; it was just too nuts to enjoy. I kept thinking, "Why did Nick Saban elect to kick off to Auburn with a second to play in the game?"
Who are the young players you would like to see more of in the next four games? If there aren't any, please post that answer as well.
I would like to see more of Aaron Rodgers and Randall Cobb. It is my fondest hope that those two players will return to action and this team will get on a December roll. If the Packers don't get the help they need to make it into the playoffs, I'll deal with it, but one more time I want to see the Packers be the best they can be. I want to see the real Packers, the team that, when October ended, looked like it was headed for a home playoff game.