GREEN BAY – It was clear the Packers were going to need to do something after All-Pro cornerback Jaire Alexander suffered a significant shoulder injury against Pittsburgh in Week 4.
Some Packers fans wanted General Manager Brian Gutekunst to swing an in-season trade, possibly for former New England Patriots cornerback Stephon Gilmore.
Instead of trading future assets, Green Bay quietly signed fourth-year veteran Rasul Douglas off the Arizona Cardinals' practice squad.
How quiet? Packers cornerback Chandon Sullivan, who shared a secondary with Douglas in Philadelphia in 2018, didn't even know until the call came in from his former teammate.
"I had no idea we even signed him," said Sullivan on Thursday. "He was like, 'Hey man, I'm in Green Bay. What's the playbook like?' I went and picked him up immediately. Day 1, he was already in the playbook. That's the type of guy he is."
In less than 90 days in Green Bay, Douglas has gone from journeyman to Pro Bowl alternate. Heralded for his unrelenting study habits, the 6-foot-2, 209-pound cornerback has 49 tackles, a career-high 12 passes defensed and five interceptions (two returned for touchdowns) in just 10 games (seven starts).
Douglas' career-high five INTs lead the Packers and are tied for fourth most in the NFL. Since Week 8, he leads the NFL with 105 return yards on interceptions.
It's often stated how NFL front offices work 365 days a year to improve their football team and in-season acquisitions have long been a critical piece of that puzzle. The Packers' Super Bowl XXXI run, for example, was spurred by claiming Pro Bowl receiver Andre Rison off waivers in November 1996.
In 2010, Green Bay signed 12 players and traded for safety Anthony Smith during the season to revamp an injury-depleted roster, as 15 players landed on season-ending injured reserve.
"I think that's the beauty in each season is it's always different," said quarterback Aaron Rodgers, one of two remaining players from the Packers' Super Bowl XLV team. "There's an initial roster that gets cut down on those cut days and it always looks different Week 1 to, in this case, Week 18.
"There's guys that obviously get injured, there's guys that have strong performances and are ascending players. There's guys that are plateauing or really struggling at times. There's guys that come off the street to make an impact. It's always interesting to see which guys those are."
Gutekunst and his scouts have needed to remain flexible with 15 players being placed on injured reserve and 24 active players spending time on the reserve/COVID-19 list since Week 1.
While the Packers have benefitted from late-offseason acquisitions such as linebacker De'Vondre Campbell and tackle Dennis Kelly, Douglas is one of several veterans who have been added to the mix since the season began.
Both Rodgers and All-Pro receiver Davante Adams referred to Douglas as "a star" following his third game-sealing INT of the season in last Sunday's 24-22 win over the Cleveland Browns.
From Adams' perspective, the five-time Pro Bowler felt like the team was just "a Rasul away or a De'Vondre away from winning the Super Bowl" after the Packers advanced to back-to-back NFC title games during Matt LaFleur's first two seasons as head coach.
Douglas, who signed with Green Bay on Oct. 6, joined an exclusive group with his 55-yard INT return for a touchdown against the Bears earlier this month, making him only the second player in team history to post an INT return for a TD in back-to-back games (CB Herb Adderley, Sept. 19-26, 1965)
"He's contributed from just about the first snap," said Rodgers of Douglas. "He's been competitive and around the football a lot, and then he made splash plays and continues to do that. That's the fun thing about this league. It just takes maybe one of those plays sometimes for a player like that to be a p-squad guy that's been cut by a number of teams to (become) a star. That's the beauty in confidence and the beauty in making the most of your opportunities."
Douglas is just one example of an in-season addition who's made an impact during Rodgers' 14 seasons as the Packers' starting quarterback. As the Packers ready for another playoff run,here are 10 past regular-season signings who made a difference:
Sept. 2, 2021 – P Corey Bojorquez acquired via a trade with the Los Angeles Rams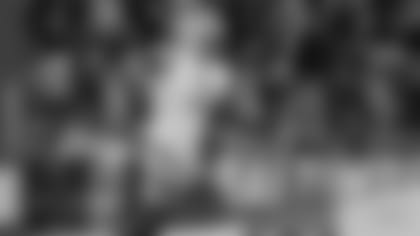 The Packers made a change at punter after final cuts this summer, acquiring Bojorquez in a trade with the Rams. The fourth-year veteran has averaged 47.4 yards per punt (40.8 net) on 50 punts this season, including 17 inside the 20-yard line. His 82-yard punt against Chicago in Week 6 was the second-longest punt in team history, trailing only Don Chandler's 90-yard effort in 1965. With two regular-season games remaining, Bojorquez already has the most games (six) in a season in team history (since 1976) with a net average of 45-plus yards.
Dec. 3, 2019 – RB Tyler Ervin claimed off waivers from Jacksonville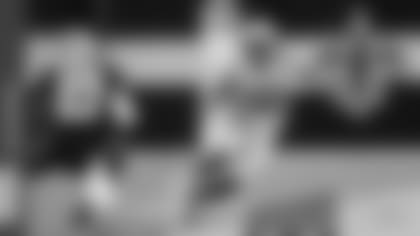 Looking for a spark on special teams, Gutekunst claimed Ervin off waivers from the Jaguars. The 5-foot-10, 185-pound returner not only did that (six kickoff returns for 160 yards and 11 punt returns for 106) but also made an impact on offense as a scat-back and jet-motion runner. In a little more than a season with the Packers, Ervin tallied 654 all-purpose yards on 59 touches.
Nov. 29, 2019 – T Jared Veldheer claimed off waivers from New England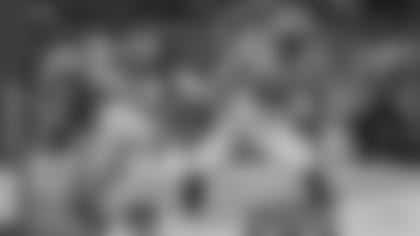 Before Ervin, Gutekunst made some waves when he claimed Veldheer off waivers from New England. The 6-foot-8, 321-pound tackle initially retired in the spring but informed the Patriots in November he wished to resume his NFL career. Veldheer ended up playing major snaps for Green Bay down the stretch. He played the final 35 snaps at right tackle against Detroit in the regular-season finale before making an emergency start against Seattle in the NFC Divisional playoffs after Bryan Bulaga was a late scratch due to a bout with the flu. Veldheer played all 63 snaps at right tackle in a 28-23 Green Bay victory.
Sept. 4, 2019 – WR Allen Lazard signed to active roster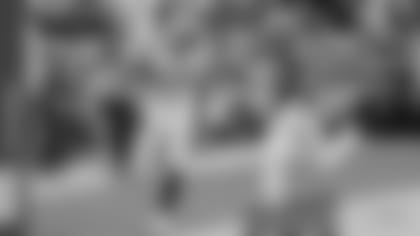 The Packers first acquired Lazard off Jacksonville's practice squad on Dec. 18, 2018. The former undrafted receiver made a valiant bid to make Green Bay's initial 53-man roster but started the regular season on the Packers' practice squad. Promoted in time for Green Bay's opener in Chicago, Lazard ended up being the team's second-leading receiver in terms of yards (477). In three seasons with Green Bay, the 6-foot-5, 227-pound receiver has developed into a versatile playmaker in LaFleur's offense and one of Rodgers' most trusted targets. Lazard has caught 98 passes for 1,301 yards and 11 touchdowns in all. Most recently, Lazard caught Rodgers' record-breaking 443rd touchdown pass, establishing a new team mark.
Sept. 7, 2015 – WR James Jones signed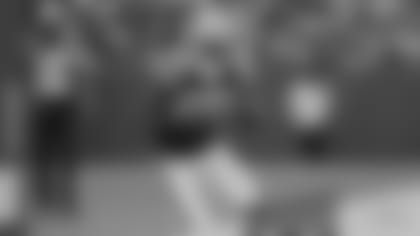 The Packers suffered one of their worst preseason injuries in team history when Jordy Nelson, coming off a 1,519-yard season, was lost for the year in Pittsburgh. Looking for help at receiver, Green Bay dug into its past and re-signed the veteran Jones shortly after final cuts. Six days after signing, Jones caught four passes for 51 yards and two touchdowns in a 31-23 win over the Bears in Green Bay's season opener. In what would be his ninth and final NFL season, Jones established a new career highs in both receiving yards (890) and yards per reception (17.1). Late in the season, Jones wore a green hoodie under his jersey during a six-catch, 109-yard performance against the Minnesota Vikings at TCF Bank Stadium. The veteran wideout continued to wear a hoodie for the remainder of the season, which led to the NFL creating a rule to outlaw hoodies during games.
Nov. 12, 2013 – QB Matt Flynn signed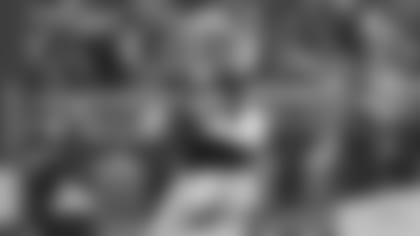 Timing met opportunity when Flynn received his release from Buffalo just days before quarterback Seneca Wallace sustained a season-ending groin injury in his first start in place of an injured Rodgers. Originally signed to back up Scott Tolzien, Flynn stepped in during the second half against Minnesota in a 26-26 tie with the Vikings in Week 12 that wound up having huge importance for the Packers' playoff hopes. Flynn also helped engineer a 23-point comeback in Green Bay's 37-36 road win over Dallas, completing 26-of-39 for 299 yards and four touchdowns with one interception (113.1 passer rating). Flynn played well enough to stem the tide until Rodgers' return in a winner-take-all NFC North matchup with Chicago in the regular-season finale, which the Packers won 33-28 after a 48-yard TD pass to Randall Cobb.
Oct. 24, 2012/Dec. 2, 2012 – RB DuJuan Harris signed to practice squad, promoted to active roster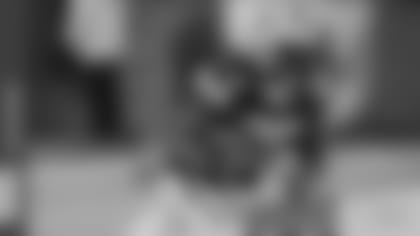 The Packers cycled through a lot of running backs to survive the 2012 season, with Cedric Benson and Brandon Saine finishing the year on injured reserve. Lo and behold, the backfield's late-season spark turned out to be the 5-foot-7, 197-pound Harris, who started selling cars in the Jacksonville area at the time the Packers called him in for a workout. After spending six weeks on the practice squad, Harris was promoted to the active roster after a late-season injury to James Starks. After rushing for 70 yards on 14 carries in the regular-season finale in Minnesota, Harris wound up being Green Bay's lead back in the postseason. He rushed for 100 yards and two touchdowns on 28 carries in two playoff contests, while catching seven passes for 68 yards.
Oct. 27, 2010 – Erik Walden signed; NT Howard Green claimed off waivers from New York Jets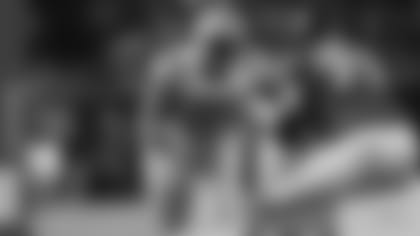 A date that will go down as one of the most important during the Packers' Super Bowl season. A Packers defense besieged by injury received a midseason lift with the acquisitions of Walden and Green. A former sixth-round pick who bounced around his first three seasons, Walden recorded 12 tackles and two sacks in Green Bay's 10-3 win over the Chicago Bears in the regular-season finale to seize the No. 6 seed in the NFC playoffs. He played 3½ seasons for the Packers, recording 106 tackles, 32 quarterback hits and eight sacks in 40 appearances (26 starts). The massive Green fit perfectly next to defensive tackles Ryan Pickett and B.J. Raji on the Packers' 1,000-pound defensive line. Green hit Ben Roethlisberger's arm to force the interception Nick Collins returned for a touchdown in the first quarter of Super Bowl XLV, which the Packers won 31-25.
Sept. 1, 2008 – LS Brett Goode signed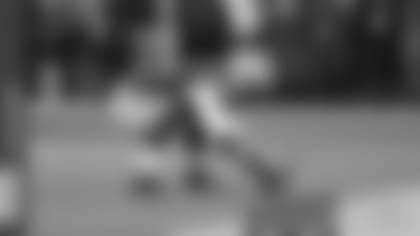 The Packers went 6-10 during Rodgers' first year as a starter, but Goode's impact could be felt for years to come. After pouring concrete over the summer, Goode was called to Green Bay after the Packers lost J.J. Jansen for the year to a torn anterior cruciate ligament. Goode played in 168 games for the Packers, including postseason. He added to his own legend in 2015 when he tore an ACL against the Oakland Raiders in Week 14, but still finished the game.