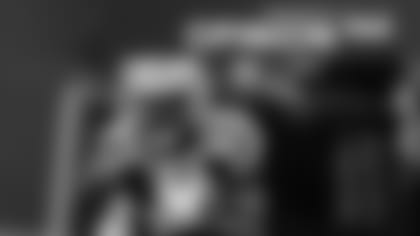 RB Johnathan Franklin
Vic, with the increase in draft-day trading we've seen in recent years, will this cause trading picks to become more or less costly?
It's already evident that it's less costly to move up or down now than it was years ago. Every team is trying to fit itself to the player it's targeted. Everybody is trying to make need and value meet and, for that reason, everybody needs help to make that happen. Teams are more sensitive to each other's need to move in the order. They know that to get help, you need to give help. If you look at the trades over the past several years, you'll see that teams have established trade relations with certain other teams. They've become trade buddies. They call each other seeking help. The numeric table is becoming less important. It's more important that teams find a way to move in the order, and that's because the cap makes it important that you not overpay for a player. The cap runs your team. Jerry Jones knew that; he just chose to ignore it.
Vic, with whom did we trade back to get Lacy and Bakhtiari and how did they live up to their draft value/grade? I think people need to know this as they evaluate Thompson's philosophy.
Obviously, Eddie Lacy and David Bakhtiari played above their value lines. Ted Thompson traded with the 49ers to move back and select Lacy. It was a trade that began a domino effect. Thompson then traded to the Dolphins one of the picks he got from the 49ers to move back and select Bakhtiari. Then Thompson traded to the Broncos one of the picks he got from the Dolphins to move up and select Jonathan Franklin. What it all means is that Thompson got Lacy and Bakhtiari where they fit, effectively lowering their cost, and in my mind Thompson got Franklin for "free." It's called working the draft. It's called being true to your value line, and the example above is why you do it. If Thompson just picks Lacy and Bakhtiari without moving in the order to do it, he would've lost value and he would've paid more money to do it. If the needs people can't understand and appreciate that example of value picking, then there's nothing more I can or should say about it.
Vic, how can a GM know that after trading back for a pick (say, Thompson trading back for Jordy) that pick will be there? Is grading the players close to an absolute science?
It's not a science and he can't know. Don't be rigid in your thinking. It's when people try to turn drafting into a science that they struggle with understanding basic concepts and philosophies of drafting. Chuck Noll liked to say, "Never fall in love with a guy." He was saying there are hundreds of players with draftable grades. Don't fixate on one guy. Give yourself options. You do that by staying true to your board.
Kendall from Columbus, OH
With your vast knowledge of the game, I'd like your opinion of the most underrated coach ever. Mine is Brian Billick.
That's easy: Chuck Knoll.
Vic, the cap is said to be going up by $10 million per team. What are your thoughts on this? Would that money be better spent if the NFL distributed that to lowering ticket prices and other costs to the fans?
It means the game is growing in revenue and stature. I'd love to see ticket prices lowered, but one of the problems with the cap system is that the more it grows, the more it needs to grow, because salaries and revenues are linked. That's why ticket prices aren't likely to decrease.
If you are a true draft-and-develop team, your lifeblood is your scouts. What makes a great scout? Is there a secret formula?
Hard work and disciplined evaluation make for good scouts. Instinct, feel and an eye for talent make for great scouts. The great ones are magically drawn to talent. They sense it without seeing it. They don't need combine numbers; they only need to hear the sound of a player's pads. They look at a lightly regarded prospect and see ways in which he might be used. They find the unknowns because they see what others don't.
Bryce from Colorado Springs, CO
Who do you think the Packers will draft in the first four rounds?
I think they'll address their needs. That shouldn't be difficult to do in round one of what is said to be a deep draft, but as needs are "eliminated" and prospects decrease in number, addressing need will become more difficult. It will require moving in the order to address need and still adhere to the value line.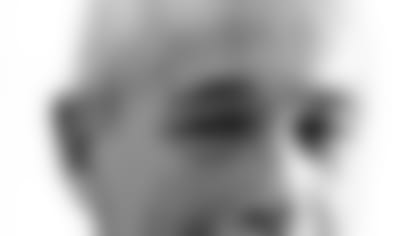 Paul Zimmerman
Vic, I recently found a 1989 Sports Illustrated story entitled "Dr. Z's Great Moments in Super Bowl History," written by Paul Zimmerman. In the introduction page, he talks of how he saved over 3,000 game charts in hundreds of notebooks, even keeping a stat for length of the National Anthem. I'm wondering how you track your game notes and if you keep any random stats.
I was blessed with a good memory. I'm not a notes and stats guy. Paul might be the greatest pro football writer ever. I was first introduced to him in the '70s when I was standing in a crowd of reporters at a player's locker and I was pushed from behind by a reporter who wanted to get closer to the player. It was Paul. He was dogged in his pursuit of pro football reporting. No man ever loved this game more than Paul has. He would come to the press box with stacks of papers. Offensive line play was his passion. Paul was an offensive lineman and played at Stanford, Columbia and for the U.S. Army in Germany. He loved the draft and he'd call every spring to ask who I thought the team I was covering would pick.
Vic, if at some point you disagree with Ted Thompson on something, do you think he'll fire you?
I don't know. I disagreed with Tom Coughlin and he didn't fire me. You realize, of course, that we live in America.
I just saw a poll that was interesting. It asked, "If you could pick any Packers legend to put on the defense right now, in his prime, who would you pick?" I said Willie Wood.
Dave Robinson. He was ahead of his time. He's the prototype for today's outside linebacker and if he was in this year's draft, he might be the Packers' pick.
Vic, how do Big Ten players stack up against other conferences in the draft? Is the level of talent in the conference improving?
It's down right now and one of the reasons for that is that one of its headline programs, Penn State, has been weakened by NCAA penalties. The Big Ten isn't getting the big, quick-twitch defensive linemen the SEC gets. That's the difference.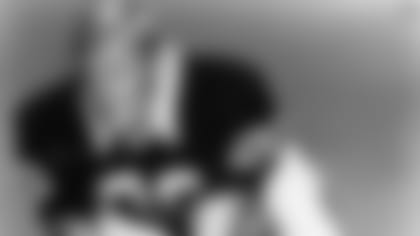 Jim Otto
Vic, I was at a doctor's office today and Jim Otto ended up sitting a few feet away from me. He has lost the lower half of his right leg and had a ton of scars on his left knee. He just smiled and said hello. He was wearing a Raiders jersey and is obviously proud of his accomplishments. You have always said it's a tough game for tough guys. Are there any prospects out there that seem to have that kind of drive or mental toughness? Aaron Donald strikes me as having that kind of passion for winning.
They're still there, but we have reached a point in the evolution of the game that they don't need to become crippled to be identified as tough guys. Otto helped give me some of the most powerful memories of my life. I think of players such as him when I sit and reflect. It's not all about exciting plays. It's about courageous men.
Unless you're picking near the top of the order, doesn't BAP drafting usually come down to picking a player who should have been taken earlier but for some reason fell to you?
Yeah, that's often the case. Now you've got a decision to make: Do you want to take advantage of your good fortune, or pass it on to a competitor?
Mark from Stewartville, MN
Vic, do you have a pet peeve that really sticks in your craw?
Misuse of the word notoriety bothers me. It's a derivative of the word notorious. A person with a reputation for doing good things is not of notoriety. One other thing: Mike Spofford keeps putting a zero before the number of the month in his dateline – 02 for Feb. – and I wish he would stop doing that.
John from Casselberry, FL
Vic, I am a big Ted Thompson fan when it comes to talent evaluation and I would put him on my top 20 list of all time, along with Ron Wolf, Vince Lombardi, Bill Walsh and Art Rooney. Who makes your top three list of all-time greatest talent evaluators?
Bill Nunn, Dick Haley and Tim Mingey.
It would be hard to beat the 2011 draft for getting it wrong and overvaluing quarterbacks: Jake Locker at eight, Blaine Gabbert at 10 and Christian Ponder at 12. Considering where they were picked and what they have turned out to be, the only explanation for this is utter panic by these teams.
They were all desperate to draft a quarterback. It's what happens when you strike out at that position; you can't win without one. In the Jaguars' case, they hadn't drafted a quarterback since 2003. Obviously, they couldn't go another year without doing it. In my last year in Jacksonville, I promised to swim the St. Johns River if the Jaguars didn't draft a quarterback. Some thought I left town to avoid having to swim the St. Johns, but that wasn't it. They had to draft one, and they did.
If happy don't win, how come so much has been made of Pete Carroll's coaching style, and how easy he is to play for, what a joy it is to be a Seahawk, how super-positive everything is?
Richard Sherman didn't appear to be very happy. He was angry. Hey, you can do it any way you want; just make sure your players have an edge when they take the field.
Is C.J. Mosely's draft stock helped because of his Alabama pedigree? Does playing in a system like Alabama's have a significant impact on how NFL teams view a player?
It helps to be coming out of a program with a reputation for producing talented players that are groomed and ready for the pro game, but it's very important to not let that color your evaluation, because you draft the player, not the school.