In the summer of 1968, only months after the Packers won their third straight NFL championship and a second Super Bowl in two years, Sports Illustrated ran a five-part series on "The Black Athlete: A Shameful Story."
It also was a time of racial unrest in our country sparked in part by Alabama Governor George Wallace's segregation-now-and-forever campaigns for the presidency – first buoyed in 1964 by his surprising showing in Wisconsin's Democratic primary – and also the race riots in large cities from New York's Harlem to Los Angeles' Watts neighborhood, and from Birmingham to Milwaukee.
On a parallel track, it also was a transformative period in pro football with growing numbers of African-American players, especially in the upstart American Football League and most notably on Vince Lombardi's Green Bay Packers in the NFL.
Desperate for players wherever they could find them in their quest to achieve parity with the established NFL, the AFL teams that were most successful at mining the historically Black colleges and universities of the South were also the ones dominating the league by the 1966 merger agreement and the early Super Bowls: Kansas City, Oakland and the New York Jets.
In the NFL, where unwritten quotas had restricted the number of Black players for years, Lombardi was at the forefront of finally bringing true integration to the league in the 1960s.
In Part 4 of his SI series, author Jack Olsen focused on pro sports leagues and wrote, "Rigid patternization of black athletes occurs throughout pro football," and proceeded to document several examples. All of which led him to raise the question: "Can there be such a thing as a professional sports unit in America that works together and lives together without racial discrimination?"
Olsen's answer was that there were two possible exceptions. One was the NBA's Boston Celtics, led by African-American player-coach Bill Russell. The other, he wrote, was the Green Bay Packers, where Lombardi had just recently announced his retirement as coach.
"Whenever racial questions are discussed by NFL players, the subject of the Packers arises," wrote Olsen. "In a league beset with racial confrontations, the Packer players get along. Success has something to do with this; a winner always finds life more pleasant than a loser. But more to the point is the attitude of the Packers' remarkable Vince Lombardi."
On Sunday, just prior to kickoff for Super Bowl LV, the NFL will succinctly reiterate Lombardi's philosophy, "Work together, win together," with the hope of inspiring a nation to follow suit.
Make no mistake about it, if not for Lombardi's open-mindedness, the Packers would not have been the only team, still to this day, to win three straight NFL titles under a playoff format.
When Lombardi was hired by the Packers in late January 1959, he essentially inherited one Black player, defensive end Nate Borden. But he made it clear that was going to change when he acquired safety Emlen Tunnell from the New York Giants almost five months later to the day. Lombardi had been a Giants assistant coach the previous five seasons, while Tunnell had played for the Giants for 11 years and held the NFL record for career interceptions with 74.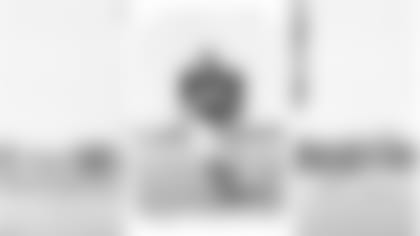 Less than a month later, in his first speech to his new team, Lombardi declared he would not tolerate players who harbored racial prejudices. He also had announced on the eve of camp that his first priority was to "defeat the attitude of defeatism" that was obviously prevalent following the Packers' 1-10-1 finish the previous year.
Tunnell had played on one NFL championship team, another that had lost in overtime in a title game and on only two losing teams, and Lombardi believed his leadership in the locker room would help him accomplish that goal.
Lombardi still considered Tunnell one of the best tacklers in the game even if he had lost some range and also ticketed him for starting duty. At a time when there were no Black assistant coaches in the league, it also was apparent to some players that Tunnell was basically a de facto assistant coach. In fact, when the season ended, Lombardi added Tunnell to his scouting staff – while still a player – and assigned him to cover the Black colleges in the South during spring practice.
"I'll never forget when Lombardi first got there, and we started training camp," Forrest Gregg said in a 2012 interview. "Em called him, 'Vinnie.' I thought, 'Man, there has to be a connection here.' Nobody would dare call him by his first name. (Tunnell) had tremendous respect for (Lombardi) and it spilled over to us. Emlen was a wise old owl."
If there was any question about this close connection, it was erased when Lombardi also paid for Tunnell's room at the Northland Hotel, so he could reside in Green Bay's lone luxury hotel during the season.
Gradually, Lombardi acquired more Black players. When he won his second NFL title in 1962, he had five, including three starters on defense.
Then came back-to-back second-place finishes climaxed by Lombardi's rant following a loss in the 1964 Runner-up Bowl – "S--t Bowl" was what he called it in team meetings – and informed his players he better not have to ever play again in this "losers' bowl for losers."
Between April 1963 and May 1964, Lombardi also dumped his last three players who hadn't bought into his preaching about diversity.
Myth has it that Lombardi traded future Hall of Fame center Jim Ringo because he brought an agent with him to Green Bay to negotiate his contract. But just as Lombardi had traded defensive end Bill Quinlan and safety John Symank a year earlier for their racial biases, he got rid of Ringo for the same reason.
The true story was that Pat Peppler, Lombardi's personnel director, handled the Ringo negotiations by phone. It was during the offseason and Ringo was living in Easton, Pa. What's more, in their last conversation, Peppler said Ringo repeatedly referred to Lombardi by an Italian epithet.
"I said (to Ringo), yeah, I'm going to run right in there and tell him you called him a (Italian epithet) son of a b----," Peppler said in a 2005 interview. "Anyway, I went to Vince and told him I talked to Ringo, and he said give me $25,000 or trade me."
By the end of the day, Ringo was a member of the Philadelphia Eagles.
A year earlier, Quinlan was traded only months after a drunken and racist rant at the team's hotel in Long Beach, Calif., where the Packers were preparing for their final regular-season game against the Rams in nearby Los Angeles. The disturbance occurred on the night that Quinlan learned fellow defensive end Willie Davis had been named to the Associated Press All-Pro team ahead of him.
"Quin went out and had quite a bit to drink, which he could do: 'Cutty Sarky' on the rocky," Jerry Kramer said in a 2012 interview. "Broke curfew and came in like 2 in the morning."
Lombardi was ready to cut Quinlan the next day, but was talked out of it by defensive coach Phil Bengtson and some players who asked him to wait until after the NFL Championship Game.
One other point about Lombardi and his views on race. He also was unbending and outspoken about them with people besides his players.
Those who have contended over the last year or so that nobody made a public issue of race back in the days of Lombardi are badly mistaken.
It was in the early 1960s when Lombardi informed restaurant and bar owners in Green Bay that if they didn't serve his Black players, he would put their establishments off limits to all of his players. In other words, he threatened them with a boycott, when having Packers as customers could be a magnet for even bigger crowds.
Around the same time, Lombardi was also looking to pull the Packers out of exhibition games in the Deep South. In 1961, before their game against Washington in Columbus, Ga., Lombardi took his strongest stand yet to keep his team together. 
The game's sponsors wanted both teams to arrive early and help promote the city's first professional football game. Washington agreed and flew into Muscogee County Airport six days before the game. It practiced in Columbus all week, providing the local newspapers with plenty of copy for daily stories leading up to the game. 
Lombardi refused to comply because of the South's Jim Crow laws. The Packers flew into Lawson Army Airfield the day before the game, stayed together – whites and blacks – at the bachelor officers' quarters at Fort Benning, a U.S. Army post located almost 10 miles outside Columbus, and held a practice and clinic there for the doughboys. As a result, the game drew a disappointing crowd of 18,000, about 6,500 below capacity. 
After playing in Columbus and staying at Fort Benning again in 1962, Lombardi refused to approve a segregated seating plan at Memorial Stadium and canceled a third game in late July 1963. With Washington's approval, the game was moved on short notice to Cedar Rapids, Iowa.
Lombardi also stepped into Wisconsin's heated and prolonged political battle over a fair housing act. In 1960, when his Black players were having trouble finding places to live, Lombardi approached local real estate developer and human rights advocate Norman Miller in search of a solution to the problem. Both then worked together to get a fair housing bill passed in Wisconsin, despite fierce opposition from the real estate industry, Milwaukee-area Democrats and most Republicans.
In April 1965, prior to a Senate Judiciary Committee hearing, Lombardi submitted a written endorsement of the bill.
"On the football field or the baseball diamond, players are judged not on their race or religion but by their performance and this is as it should be," Lombardi wrote. "Since I so firmly believe in equality of opportunity in athletics, I think the same degree of opportunity should prevail in other areas as well."
The committee voted 5-0 to reject what many considered a watered-down version of the bill that would have banned discrimination in the sale and rental of housing properties in Wisconsin. However, later that year, a bill finally passed with bipartisan support in the state Legislature and was signed by Republican Gov. Warren Knowles.
In the early stages of that political tug-of-war, Lombardi also told his players that he considered Packers fans to be hypocrites, only caring about them as football players.
"Lombardi was very bothered," Davis said in the book, "Lombardi's Left Side." "He said, 'It's just a shame that the people want and expect you to come and play, and the next minute they almost don't care enough to find a place for you (to live).'"
Two years of playing in what Lombardi famously called "a hinky-dink football game, held in a hinky-dink town, played by hinky-dink players" didn't exactly endear him to the people of Miami, either. One local columnist there wrote that it would be a good thing if he never returned.
He didn't, not until his last game as Packers coach.
His retooled team with 13 Black players, including six starters on defense, made history by winning the second Super Bowl in Miami's Orange Bowl after winning the NFL Championship Game two weeks earlier at Lambeau Field. Not only was it Lombardi's third straight title, it also was his fifth in a decade, another feat no other franchise or coach has ever matched.
And it was all because of Lombardi's unbiased judgment in picking his players.
There's no debating that his three-peat teams won largely because of their defense, a declaration repeated over and over by opposing coaches and players at the time.
Cleveland quarterback Frank Ryan after the 1965 title game: "That's the best defensive club we've faced in the last couple years." All-time great Jim Brown after that same game: "Defense is their strong point."
Baltimore Colts flanker Jimmy Orr after the Packers beat them to clinch the 1966 NFL Western Conference crown: "They do it with that defense. They've got those linebackers and no one should have that much talent. They never do anything fancy, but they don't make mistakes. … Hell, their offense is worse than ours."
Oakland coach John Rauch after the second Super Bowl: "Their strength is defense … They've lived off it all year. It's the backbone of the team."
From 1965-67, the Packers ranked eighth, fourth and ninth in scoring compared to first, first and third in fewest points allowed. Offensively, they finished 12th, eighth and ninth in total yards; whereas, defensively, they ranked third, third and first in fewest yards allowed. Against the pass, they ranked No. 1 all three seasons. That was out of 14 teams in 1965, 15 in '66 and 16 in '67.
In 1967, in the eight-team Western Conference, five of the 11 starters on defense in the Pro Bowl were Packers and all five were Black: Davis, linebacker Dave Robinson, cornerbacks Herb Adderley and Bob Jeter, and safety Willie Wood. In fact, Davis, Adderley and Wood started for the West for the fourth straight year, while Adderley made his fourth start in five years and Robinson his second straight.
The only other Packers' defender to start in the Pro Bowl during their three-year reign as champions was linebacker Lee Roy Caffey after the 1965 season. At the time, the West team was selected by the conference coaches and the players who were selected almost always played in the game. The starters were selected by the West's head coach, who was usually the coach of the conference champion, after a week of practice.
The other Black starter on the Packers' defense during those years was Lionel Aldridge, Quinlan's replacement. While Aldridge never made the Pro Bowl, he proved to be a more complete end than Quinlan following a shaky rookie season.
As for the Packers' offense during that stretch, their only Pro Bowl starters were tackle Gregg after the 1966 and '67 seasons, and end Boyd Dowler and guard Kramer also after the '67 season.
In 1961, when Lombardi won his first title, there were roughly 30 Black players in the league and the Packers had two Black starters. By 1967, one-quarter of the players in the NFL were Black, according to the SI series, or more than 150. With 13 Black players on their 40-man roster, the total in Green Bay was just shy of 33 percent. Included were one other season-long Black starter on offense, tight end Marv Fleming, and also three backs who started or played important roles at different points of the season: Elijah Pitts, Travis Williams and Ben Wilson.
The Packers were clearly at the vanguard of this sea change.
"If you're black or white, you're a part of the family," Lombardi told Olsen. "We make no issue over a man's color. I just won't tolerate anybody in this organization, coach or player, making it an issue. We respect every man's dignity, black or white."
Maybe more than anything that's why come Sunday night, the winner of the Super Bowl will be presented with the NFL's ultimate prize: The Vince Lombardi Trophy.