By leading the Denver Broncos to victory in Super Bowl 50, Peyton Manning should have put to rest, but apparently hasn't, the flawed thinking that quarterbacks should be judged by how many championships they win.
Before Super Bowls XLIV and XLVIII, Manning's previous two appearances, pre-game hype focused on how the outcomes would shape his legacy and determine his ranking among the all-time best. When Manning wound up on the losing side each time – with Indianapolis against New Orleans and with Denver vs. Seattle – his standing suffered.
Now, Manning, on his last legs, crowns his career with a second title and those who fixate on numbers seem to be jumping back on his bandwagon. Excuse me for being perplexed, but how does a quarterback seal his legacy, whatever that means, by completing 13 of 23 passes for 141 yards?
This isn't golf where counting wins in majors might make perfect sense in determining the best of the best.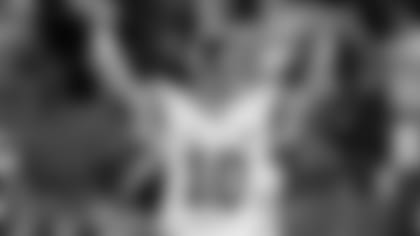 If you're going to contend Tom Brady belongs ahead of Manning based on his 4-2 edge in Super Bowl titles and Manning has now jumped ahead of all the quarterbacks who won one or none, then you also have to agree Peyton and brother Eli have been the two best quarterbacks in the game over the last decade. Even better than Brady during that timeframe. After all, Peyton and Eli are the only QBs to have won two Super Bowls since the 2006 season.
Yes, great quarterbacks have put their teams on their back and carried them to titles, and when they do it's the crowning achievement for anyone who has played the position. Brady did it when he beat Seattle in Super Bowl XLIX with an inferior 46-man roster.
But as we all know lesser quarterbacks also win Super Bowls with great defenses, great chemistry, better and healthier supporting casts and for various other reasons.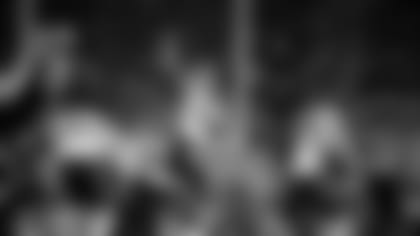 Don't get me wrong. Elite quarterbacks rule today's NFL like no other position in any professional sport since the NBA's dominating centers of the 1960s and '70s. I'm talking Bill Russell, Wilt Chamberlain, Kareem Abdul-Jabbar.
When I pick weekly NFL winners, I almost always pick the team with the best quarterback. But I've also found that the closer an NFL season gets to the finish line, the less often that rule of thumb holds up. Last season's Broncos were a prime example. They beat three teams in the postseason with better quarterbacks than Manning at 39.
Manning didn't seal his legacy in Super Bowl 50. He simply proved that counting Super Bowl rings shouldn't be the be-all and end-all to judging quarterbacks.
If Brady is one of the two or three greatest quarterbacks of all time based solely on winning four Super Bowls, how do you account for him not winning any between the ages of 28 and 36, when presumably he should have been at his peak? Or how do you explain him not winning one in his four best seasons, or at least the four when his passer rating exceeded 100? Or not winning when he played on the best of Bill Belichick's teams, the 16-0 2007 New England Patriots?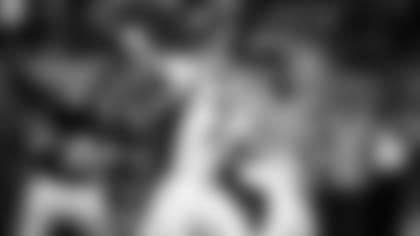 If John Elway winning two Super Bowls at ages 37 and 38, when he was past his prime, sealed his legacy, what's the explanation for him losing three between the ages of 26 and 29, when he was in his prime, by a whopping score of 136 to 40?
Those of you who followed the 1960s Packers might have had it ingrained in you by Vince Lombardi that there are only two places: First and last. But losing never falls on one person's shoulders.
That's why quarterbacks should be judged as much on total wins as Super Bowl wins. 
They tell you more about a quarterback's consistency, his ability to win with different levels of talent around him and also how he responds under a wide range of circumstances.
What's more, wins, whether they come in the regular season or postseason, are only part of the equation.
When Lombardi, whose genius as a football coach stemmed from his predilection for simplicity, was once asked what makes a great quarterback, he responded, "Well, first of all, he has to have the ability to throw the ball."
That's Lombardi logic. Clear and to the point, although as he explained throwing the ball covers many things, including velocity, accuracy, touch and timing.
Durability, intangibles, mobility. Those would be on the checklist, too.
Then there are a quarterback's surroundings to consider.
Could he win in any system and under almost any coach? What was his role in the offense? Did he carry his teams or did his teams carry him?
In other words, it's not how many rings a quarterback wins; it's more about how a quarterback wins.
Lombardi once said, "If I had to have a quarterback to win one game, I'd take (Bobby) Layne."
Layne's passes fluttered more than they spiraled. He played in 175 regular-season games and the suspicion always was more often than not while suffering from the brown-bottle flu. And with his potbelly and loose jowls, he didn't exactly look the part of a star quarterback.
Yet Layne, who led Detroit to two NFL titles in 1952 and '53 and started seven games in '57 when the Lions won a third, had an on-field aura and competitive fire about him perhaps like no one else who ever played the position.
Surely, what Lombardi saw in Layne was the same thing that sold Ron Wolf on Brett Favre when he scouted him at Southern Mississippi and said what caught his eye was the way Favre "tilted the field" in his team's favor.
It was no doubt what Sports Illustrated's Frank Deford meant when he wrote in his eulogy to John Unitas in 2002: Forget the stats and all the rest. "You just had to be there," to see the greatness and how Unitas managed a game.
That 's how great quarterbacks should be judged: by far more criteria than just winning it all. Sure, the eyeball test is more subjective, but so what?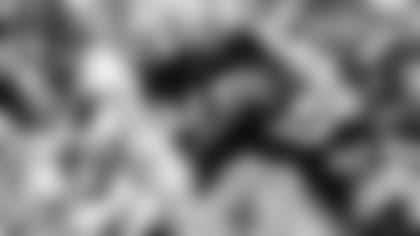 Those who insist it's all about winning league championships don't carry through on their convictions anyway. Otherwise, Bart Starr would be No. 1 on everybody's list, and Red Dunn, Terry Bradshaw, Joe Montana and Brady would be tied for second.
What did Super Bowl 50 prove about him?
We knew going in that for some inexplicable reason Manning, between 2003 and 2005 and the ages of 27 and 29, couldn't even get his team into the Super Bowl, despite being part of what might have been the best set of skill position players ever. Marvin Harrison, Reggie Wayne, Dallas Clark and Edgerrin James were his receivers and featured back.
The rest of Manning's resume is more impeccable.
He won a previous Super Bowl and was clearly the difference in the game when his Colts beat the Chicago Bears with Rex Grossman at quarterback. A cynic might ask who couldn't beat Rex Grossman? But let's be fair. That year, Manning also beat Brady in a 38-34 shootout in the AFC title game.
Manning was named league MVP a record five times, tied Favre for most regular-season wins by a quarterback and earned the same respect from Belichick that Layne had from Lombardi. Belichick, whose Patriots beat Manning's teams 12 times in 20 games, said, "the respect I have for Peyton Manning as a competitor was, and will likely remain second to none."
This year's playoffs only reinforced that.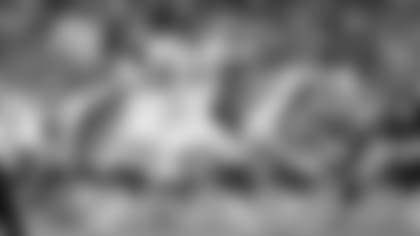 As good as Denver's defense was and as few meaningful plays as Manning made, I'd still bet my prized Vince Lombardi autographed program – and maybe even my "Can Dan" bumper sticker -- that if Brock Osweiler had been the Broncos' quarterback throughout the postseason, there would have been no Super Bowl parade in Denver.
But the question lingers.
Why didn't Manning win more Super Bowls in his prime? Manning and Elway won one between them when they were the stars of the show. That's the same number Favre and Dan Marino won between them when they were at the top of their games and carrying their teams.
What makes Manning better than Favre? Or Elway better than Marino?
Nothing other than a benchmark easily picked apart.
For more of Cliff Christl's historical perspectives, click here.