Knowing his own limitations might have been Bart Starr's greatest strength as a quarterback.
That's not to say he didn't have talent. Nobody plays 16 years in the NFL without it. And he was talented enough that Lisle Blackbourn, Starr's first coach, recognized it the second day of camp his rookie year and singled him out.
While Starr also won five NFL championships, more than any quarterback in history, it also might be true he was the least talented of the 25 modern-era quarterbacks in the Pro Football Hall of Fame. After all, as the 200th overall selection in 1956, Starr was by far the lowest draft pick ever among the 25, although Warren Moon signed as a free agent after playing six years in the Canadian Football League.
That's what makes Starr's story unique and what made him proud. He wasn't born into the NFL with a silver spoon in his mouth. Every day of his career was a 3,000-meter steeplechase.
In the interest of full disclosure, I should note I covered Starr's nine years as coach of the Packers as a beat reporter for the Green Bay Press-Gazette and, by the nature of our jobs, we had an adversarial relationship at times. There are people in Green Bay who still accuse me of running Starr out of town or ask me about the time he threw me off the Packers' team charter, which is a condensed and hardly accurate version of a long story.
At the same time, Starr was one of my best sources. What I mean by that was he was generous with his time and almost always willing to share his insights when I was a young, aspiring reporter. To this day, I'm grateful for that.
There were also many one-on-one sessions where we strayed from the subject matter and engaged in deeper conversations.
He shared football secrets with me. One such time he offered his opinion about the Packers' best-ever offensive lineman. He shared personal secrets. I remember him telling me once how he'd like to grow a beard someday, blend in with a crowd and not have to worry every moment about projecting an image that maybe wasn't entirely of his own creation.
We also talked under the most trying of times.
Days after he was fired as the Packers' coach, I requested an interview so I could write a story about what went wrong. When I arrived at his home, his wife Cherry walked out. Forthright, as usual, Starr told me she didn't want to be in the house while I was there conducting the interview.
Who could blame her? If I had been in her position, I wouldn't have been offering me tea and toast, either.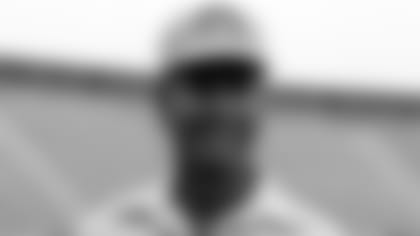 Less than five years later, I had moved on to The Milwaukee Journal and was called into the office on a Saturday night and instructed to call Starr and produce a story on deadline about the death of his youngest son, Bret. Under the most tragic of circumstances, Bart called me back within a short time and said he was doing so out of respect for my work and I'd be the only reporter he would be calling that night.
Three years ago, as president of the Packers Heritage Trail Foundation, we dedicated a statue of Starr signing an autograph for a young girl at our downtown plaza. We were honored when Bart, Cherry and Bart Jr. flew to Green Bay and participated in the unveiling on a bitterly cold November day. And in a small gathering in a warm place beforehand, Starr and his family couldn't have been more gracious to mine.
Starr is an icon because of his backstory, not because he was a megastar.
He was not Brett Favre or Aaron Rodgers. In truth, Tobin Rote, Starr's predecessor as Packers quarterback, was a much better athlete with a much better arm; and Lynn Dickey, who played for Starr the coach, threw a prettier pass with considerably more zip. Almost to the man, Starr's teammates from the 1960s will tell you Zeke Bratkowski, his backup and the 17th player taken in the 1953 draft, had a better arm and more athletic ability.

Favre and Rodgers were blessed with Nolan Ryan-like arms. They could rifle fastballs to the sideline and throw 40-yard bombs with perfect touch. They could turn busted plays into big plays and run for critical first downs.
Starr, on the other hand, was more like an off-speed pitcher and rarely threw deep other than as an element of surprise in short-yardage situations. He could run, but he wasn't a scrambler. 
Starr's strengths were his mental toughness, his play-calling, his stability as a leader and so many other intangibles.
With his skill set, could he play today? In truth, it doesn't matter. He doesn't have to prove himself again.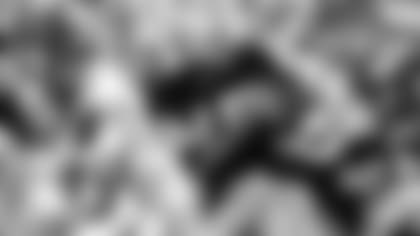 Pro football was a different game in the 1960s and Vince Lombardi's offense was built around a power running game, which served Starr's talents well. Of course, it didn't hurt that he played with 12 other future Pro Football Hall of Famers and didn't have to carry his team.
In 1961, the Packers put on one of the most dominating performances in the history of NFL championship games, crushing the New York Giants, 37-0. Starr completed 10 passes for 164 yards that day.
In 1962, the Packers finished 13-1 and might have had their best team ever. Starr finished the season with 12 touchdown passes and nine interceptions. In the most impressive Packers' showing of the season, they walloped the Chicago Bears, 49-0. Starr played all but the last series and marched the offense up and down the field for 409 yards and 21 first downs, but he completed only 9 of 12 passes for 154 yards.
When the Packers won three straight NFL titles, Starr was the league's MVP in 1966, but didn't even make the Pro Bowl the other two years. The head coaches of the Western Conference teams picked Fran Tarkenton and John Brodie over him in 1965, and John Unitas and Roman Gabriel in 1967.
In the eyes of many of his teammates, Starr wasn't even the best of the Lombardi Packers. But he came to symbolize them.
Nobody on those teams had more grit or was more single-minded. Detroit, the Bears, Baltimore Colts and New York Giants of the 1960s all played defense like barroom brawlers. But thanks in part to Starr's iron will, the Packers went 32-9-2 in their showdowns with them from 1961 to 1967.
"He took some shots, boy," said former end Gary Knafelc, a good friend and one of Starr's roommates. "There were no rules. He was a tough cookie."
Like his teammates, Starr also rarely made mistakes. Lombardi's teams almost never beat themselves.
Give Lombardi most of the credit for that, but Starr was his extension on the field. He was the surgeon who cut up opposing defenses with what Lombardi referred to as his "analytic mind, retentive memory and inner toughness," more so than his arm, which Lombardi considered good enough, but not his best asset.
"He threw the turn-ins and short posts as good as anybody," said Knafelc. "Bart didn't have that strong an arm so he didn't throw deep that much. And no (he didn't throw many outs) – not much.
"One thing about Bart, the point (of the football) was always up, easy to catch and you always had time. He anticipated so well. That was his secret. It wasn't his touch so much; he anticipated your break. When you made that final cut, the ball was there.
"If you look at the passes Max (McGee) caught in the championship game, they were almost floaters. He was so open. But when you were in tight coverage, (Starr) could throw the ball hard enough. If you were open, he could lay it out there. He had great anticipation either way."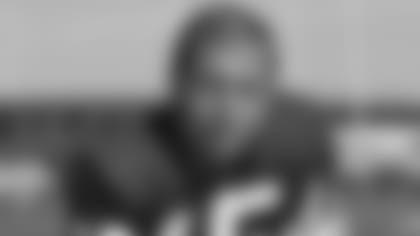 Two of the last three games of the Lombardi era were two of the most telling of Starr's career.
One was the Packers' 28-7 victory over the Los Angeles Rams in the 1967 Western Conference championship. The Rams were 11-1-2 and maybe the best team the Lombardi Packers ever faced. After all, that was the only time a Lombardi team was a home underdog in the postseason.
The Rams went up 7-0 and could have made it 10-0 early in the second quarter if Dave Robinson hadn't blocked a 24-yard field goal attempt.
"If we score at all down there, we win," Rams coach George Allen said after the game. "We've got the momentum and Starr has got to come to us."
Blessed with a defensive front nicknamed "The Fearsome Foursome," which included two future Hall of Famers, Deacon Jones and Merlin Olsen, and two other studs, Roger Brown and Lamar Lundy, Allen was convinced there was no way Starr could overcome a 10-point difference even with almost three full quarters to play.

In the end, Starr didn't have to. Instead, he masterfully executed Lombardi's shrewd game plan based on attacking the Rams' strength, Jones and Olsen.
A week later, the Packers found themselves down 17-14 in what still today, going into the NFL's 97th season, were the most brutal game conditions ever. The wind chill was at minus-46 degrees, the turf was slick as an ice rink and the Packers needed to cover 68 yards in roughly five minutes to beat Dallas and win a third straight NFL title.
Here, Starr oozed confidence when he stepped in the huddle for the first play, dinked and dunked the ball downfield throwing to his backs on all but one completion, and at the most critical juncture in the game called Lombardi's "sucker play," which he had been saving for 58 minutes 49 seconds, and fooling future Hall of Fame defensive tackle Bob Lilly for an 8-yard gain to set up his own game-winning quarterback sneak, which he also called.
On one unforgettable drive, Starr made two of the greatest play calls in NFL history.
A defensive wizard, Allen probably knew Starr better than any opposing coach at the time and may have been right about the previous week's game. Allen might even have known that Starr had overcome first-half deficits of 10 points or more only three times and had never overcome a deficit of more than six points in the fourth quarter during Lombardi's nine years as coach.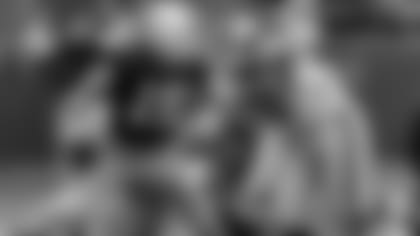 But no quarterback's comeback capabilities were ever more tested than Starr's in the Ice Bowl and his response epitomized what made him a Hall of Famer.
In the book, "Great Ones: NFL Quarterbacks From Baugh to Montana," copyrighted in 1989 by National Football League Properties, 14 personnel experts whose careers extended across six decades from the 1920s through the 1980s were asked to rank the greatest quarterbacks they had closely studied. Starr was not part of the conversation, but two of his contemporaries were, Unitas and Sonny Jurgensen, as well as Bobby Layne and Norm Van Brocklin, stars of the 1950s.
Starr's career was covered elsewhere in the book under the category, "Champions."
"Bart Starr is the perfect example of how a solid but unremarkable player can flourish when given a chance by the right coach," the book's vignette on him began.
Starr was not Tom Brady, a late-round draft pick only because scouts didn't recognize he had a first-round arm. Starr's story was all about resolve, hard work and perseverance.
Overcoming coaching and system changes and a back injury at Alabama. Being drafted in the 17th round. Floundering through almost four full seasons before winning his first pro start. Losing out to Lamar McHan for the starting job in 1959 and then being demoted to third string behind Joe Francis.
Stepping in when McHan got hurt at midseason, winning four straight starts and then being benched by Lombardi when he played poorly in the 1960 opener. Being reinserted five games later and leading the Packers to back-to-back championships in 1961 and '62.
Being offered to Dallas in a straight-up trade for Don Meredith when Lombardi was frustrated over not winning titles in 1963 and '64. Climaxing his career by winning a third straight NFL title, something no other quarterback has accomplished in 83 seasons of postseason play.
Starr's story is not unlike Babe Ruth's climb from orphanage to home run king or Jesse Owens' from sharecropper's son to Olympic champion.
They were part of a small pantheon of sports heroes from earlier generations who served as enduring inspirations for so many and could continue to do so if we don't forget or spoil their stories.
So let's not mythologize Starr, let's remember him for what he was. Even if he wasn't as naturally gifted as the other quarterbacks in Canton, he still got there because nothing was going to stop him.