This Sunday, New Year's Eve day, will be the 50th anniversary of the Ice Bowl and its wow factor has yet to subside.
A half-century later it is still viewed as the signature game in the history of the Green Bay Packers, who will be completing their 99th season Sunday.
It will forever be the crowning moment in the coaching career of Vince Lombardi, whose five NFL championships in a seven-year span and .750 overall winning percentage remain unmatched in pro football history.
It also was a precedent-setting game in NFL annals and one yet to be repeated. Thereby, the Packers' victory still represents the consummate achievement among the league's 32 teams since postseason play was officially introduced in 1933.
All that weighty stuff was due to the weather, the drama and the gravity of what the Packers had at stake.
At minus-13 degrees with a minus-46 wind chill, the Ice Bowl remains the NFL's coldest game ever and Lambeau Field's coat of arms, which is no small point when you consider it's a shrine to the NFL and the most storied stadium in the league's history.
When Bart Starr scored the game-winning touchdown with 13 seconds remaining, it marked only the second time in 34 years that the NFL Championship Game was decided by a touchdown in the final minute of play or overtime.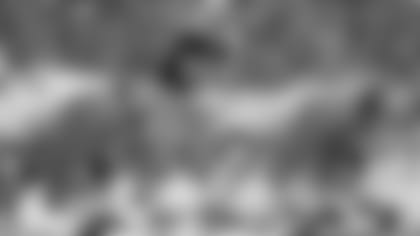 What's more, it's now almost 51 years since the first Super Bowl – 84 since the first NFL title game – and still only seven have been decided by a touchdown in the final minute. And none were scored with less time remaining than Starr's sneak except for the two overtime games that climaxed the 1958 and 2016 seasons.
That said, there's a need for a footnote here.
When the Packers beat Dallas, 21-17, on Dec. 31, 1967, the NFL and then separate American Football League had agreed to a merger a year-and-a-half earlier, but it wouldn't be finalized until 1970.
Thus, the game was still called the NFL – not NFC – championship and the Packers were immediately hailed in national publications and newspapers across the country as the first team to win three straight titles.
Fast forward 50 years and it can be safely assumed that had the Packers lost Super Bowl II two weeks later, or even Super Bowl I a year earlier, their three-peat would no longer be recognized.
But because they won the first two Super Bowls following the 1966 and '67 seasons after winning the NFL title game in 1965, the Official NFL Record and Fact Book recognizes the Packers as league champions all three years.
The only other teams to be similarly recognized are the 1929 to 1931 Packers, who won their NFL championships when they were decided by the final standings.
No team has ever won three straight Super Bowls.
That the Packers stand alone with their 13 NFL championships and two three-year title runs is their greatest hallmark.
No other franchise comes close to matching it.
So as we celebrate another milestone anniversary of the Ice Bowl, let's also be mindful of not making it something it wasn't.
Packers history needs no embellishment and here are three things about the Ice Bowl that aren't true.
Comeback victories were one of the Packers' trademarks during the Lombardi Era
In his 16 years with the Packers, Brett Favre engineered 40-game winning comebacks, where he rallied them to victory from a fourth-quarter deficit or tie. In Starr's 16 seasons, he orchestrated 19 based on my research and that of Packers stats guru Eric Goska.
So when the Packers got the ball back at their 32-yard line with 4:50 remaining and trailing 17-14, it wasn't as though they had routinely rallied in the face of late-game adversity.
If anything, the opposite was true.
In regular-season games decided by three points or less, Lombardi's Packers were 11-11-4.
Fourteen of Starr's fourth-quarter victories occurred prior to the Ice Bowl, all under Lombardi.
Lamar McHan, who started 11 games in Lombardi's first two years, led two others; John Roach, who started four games for Starr in 1963, contributed one; and Zeke Bratkowski, who replaced Roach as Starr's backup, led five during the 1965-67 championship run, including the 1965 playoff victory over the Baltimore Colts.
But, at the same time, Lombardi's teams blew fourth-quarter leads in three of the nine games they lost from 1965-67. They also settled for a tie after blowing a fourth-quarter lead and lost a game that was tied going into the fourth quarter.
Additionally, they squandered fourth-quarter leads in five of the 16 games they lost from 1960-64, including the 1960 NFL championship against Philadelphia, and once wasted an early 17-point lead that had vanished by the fourth quarter.
The 1967 Cowboys were a dynasty in the making, not mere upstarts
The Packers were listed as 7½-point favorites the day before the game and not because of the weather. When bettors were putting their money on the line, the forecast called for a high of 12 degrees around kickoff, bearable conditions for late December in Wisconsin.
True, the Cowboys, who entered the league as an expansion team in 1960, had narrowly lost to the Packers, 34-27, a year earlier in the NFL Championship Game, but they also were a 9-5 team from the much weaker Eastern Conference.
Over the previous 10 NFL title games, the Western Conference champ had beaten the Eastern winner eight times.
Over the previous 18 seasons, dating to 1950, when the NFL had absorbed teams from the All-America Football Conference and realigned, four of the six established Eastern Conference franchises had been perennial losers.
Washington had two winning seasons during that 18-year span; Pittsburgh, four; the Chicago/St. Louis Cardinals, five; and Philadelphia, eight.
What's more, those four teams had captured only one NFL championship among them, that by the Eagles in 1960.
Cleveland and the New York Giants had been the stalwarts of the East, but the Giants had recently fallen on hard times. After losing three straight NFL championship games from 1961-63, they had finished 2-10-2 and 1-12-1 in two of the last four seasons.
The Cowboys were an up-and-coming team, but not as good as some recent chroniclers of history have made them out to be.
After losing the Ice Bowl, it took the Cowboys four years before they won a Super Bowl, 10 years before they won a second and 25 years before they won a third.
In truth, the Los Angeles Rams were everyone's favorite – not the Cowboys or Packers – heading into the 1967 playoffs.
The Rams were 11-1-2 during the regular season; had a rising star in second-year head coach George Allen; featured a young Fearsome Foursome with future Hall of Famers Deacon Jones and Merlin Olsen; and were led by a 27-year-old, 6-foot-5 quarterback named Roman Gabriel who many thought was destined for greatness and two years later would be named the league's MVP.
The two teams met at Milwaukee County Stadium the weekend before the Ice Bowl and the Rams, champions of the Coastal Division, were installed as three-point favorites over the Packers, winners of the Central Division, in the first year of tiered playoffs in the NFL following the merger announcement.
It marked the only time the Packers were a home underdog in a postseason game during the Lombardi Era. In fact, while records are incomplete, Lombardi once said it was the only time his team had been an underdog in any game in at least six years.
Although the Rams didn't become a dynasty, either, that had more to do with their dysfunctional ownership and Allen's firing three years later than their talent being overrated.
The 1967 Packers were one of Lombardi's best teams
The odds for the Packers-Rams game were confirmation that many thought the Packers were in their twilight. After all, they had finished 9-4-1 in the regular season, their second-worst record since 1960.
They had grown old. They had 10 starters over the age of 30, nine more than when they won their first NFL title under Lombardi in 1961. They had lost their backfield tandem of Paul Hornung and Jim Taylor, who had been the heart of Lombardi's first three champions and still contributors to his fourth. And Starr had endured what the Packers termed "a frustrating season," in the press release they put out the day before the game.
After capturing league MVP honors and having his best season ever when the Packers won the 1966 title, Starr had endured an injury-riddled season where he sprained his right thumb, then missed time with rib and shoulder injuries, and later left another game after getting knocked out.
Even the players' wives weren't sure their husbands could repeat.
When the Packers stunned the Rams, 28-7, to advance to the NFL championship against the Cowboys, the wives were absolutely giddy.
"I was so nervous," tackle Bob Skoronski's wife, Ruth Ann, said in a recent interview. "I'm talking about all the wives. We weren't picked to win that. I mean we're in the 'Ladies' room (at County Stadium) screaming our heads off, we're so happy. We were thrilled. Some of the wives were going, 'Well, they can't call us old now.'"
No, they couldn't and perhaps it was because the Packers were better than most everyone realized even if they no longer appeared invincible.
Two of their four losses came in their final two games after they had clinched their division and one was to the Rams on a blocked punt in the final minute of play. And while their offense wasn't what it was, the Packers had a dominating defense that ranked No. 1 in the NFL in yards allowed.
In fact, it might have been the best of Lombardi's – or assistant Phil Bengtson's – defenses, seven of which ranked in the top three in the league, thanks to his racially sensitive view of people, at a time when Lombardi was no doubt an exception among NFL coaches.
The 1967 Packers' defense featured five Pro Bowl starters, all African-Americans – Willie Davis, Dave Robinson, Herb Adderley, Bob Jeter and Willie Wood – along with two other future Pro Football Hall of Famers – Henry Jordan and Ray Nitschke.
While the offense got the credit for delivering a 68-yard scoring drive in crunch time under the worst conditions ever, it was the defense that kept the Packers in the game up to that point.
Dallas scored one touchdown on a recovered fumble, kicked their field goal after another recovered fumble on the Packers' 17-yard line and scored their go-ahead touchdown on a 50-yard option pass when outside linebacker Lee Roy Caffey, who otherwise had an outstanding game, blew his assignment.
More to the story can be found in the stats.
The Cowboys had 11 first downs, compared to the Packers' 18, and quarterback Don Meredith passed for only 59 yards, compared to Starr's 191.
In the end, the Packers won three playoff games that year by a combined score of 82-38 against three teams that had a combined record of 33-7-2.
So while the 1967 Packers might have been in decline and at the end of their run, they also still stand alone in NFL history.
NFL championships won in final minute of play
NFL Championship, Dec. 28, 1958, Baltimore Colts 23, NY Giants 17 (OT)
Winning TD scored with 8:15 elapsed in OT. Colts tied it on FG with 7 seconds left in regulation.
NFL Championship, Dec. 31, 1967, Green Bay 21, Dallas 17
Winning TD scored with 13 seconds remaining.
Super Bowl XXIII, Jan. 22, 1989, San Francisco 20, Cincinnati 16
Winning TD scored with 34 seconds remaining.
Super Bowl XLII, Feb. 3, 2008, NY Giants 17, New England 14
Winning TD scored with 35 seconds remaining.
Super Bowl XLIII, Feb. 1, 2009, Pittsburgh 27, Arizona 23
Winning TD scored with 35 seconds remaining.
Super Bowl XLVI, Feb. 5, 2012, NY Giants 21, New England 17
Winning TD scored with 57 seconds remaining.
Super Bowl LI, Feb. 5, 2017, New England 34, Atlanta 28 (OT)
Winning TD scored with 3:58 elapsed in OT. Patriots tied it with TD and two-point conversion with 57 seconds left in regulation.
NFL Championship, Dec. 24, 1950, Cleveland 30, LA Rams 28
Winning FG kicked with 20 seconds remaining.
Super Bowl V, Jan. 17, 1971, Baltimore Colts 16, Dallas 13
Winning FG kicked with 5 seconds remaining.
Super Bowl XXXVI, Feb. 3, 2002, New England 20, St. Louis Rams 17
Winning FG kicked as time expired.
Super Bowl XXXVIII, Feb. 1, 2004, New England 32, Carolina 29
Winning FG kicked with 4 seconds remaining.