'Through the Lens' will appear once per week during the offseason. Packers team photographer Evan Siegle deconstructs some of his favorite images from the 2017 season. Each week will offer a new photo gallery of some of his best photos from the past season.
---
When I'm not photographing the team I'm usually photographing something else around the stadium, which could be anything from an event at Titletown or a function inside the Atrium. When I have down time, I try to wander around the grounds, or even inside the stadium, in search of something abstract or visually appealing. Sometimes I find a worthy photo and other times I leave with a good idea for a future composition. One idea I revisited was photographing the giant Packers logo located at the south end zone roof deck. I thought the giant "G" would look pretty cool with an interesting sky. In the end it made for a nice graphical image. This image was shot with a 24mm lens (ISO = 400, Aperture = f2.8, Shutter = 1/1000th).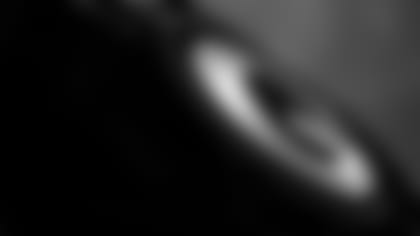 ---
---
I have a game-day routine for covering games, especially on the road. Once our bus arrives at the stadium, I'm off to the field to make pictures. The first thing I concentrate on, after I dump my bags behind the team bench, is photographing the players as they interact with teammates, stretch, warm-up, or as they check out the surroundings. It can be redundant but most of the time I come away with something different. During the second game of the season, in Atlanta, I found myself photographing Randall Cobb as he started his pre-game routine. This time he was dressed in a sleeveless hoodie. I liked the look because it added a little swagger, focus and grit to the image. It was just one of the images I included in our pre-game photo gallery. Funny thing was that the next day a bunch of people reached out to me on where they could buy that sleeveless hoodie! This image was shot with a 400mm lens (ISO =1000, Aperture = f2.8, Shutter = 1/800th).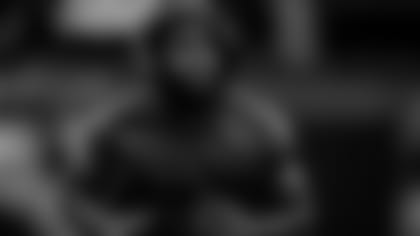 The tradition of Packers players riding kids' bicycles to training-camp practice is simply awesome. It's actually a gold mine for images. It's always fun to document the new players as they partake in the tradition, too. The interaction between a professional athlete and a youngster is priceless. As the years go on the rides continue to change from regular bicycles to scooters to three-wheelers, but what doesn't change are the smiles. A perfect example of that is this image of Packers running back Devante Mays as he says hello to a youngster while heading to practice. This photo just makes you want to smile. July can't come soon enough! This image was shot with a 400mm lens (ISO = 100, Aperture = f2.8, Shutter = 1/5000th).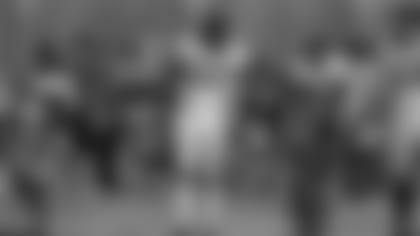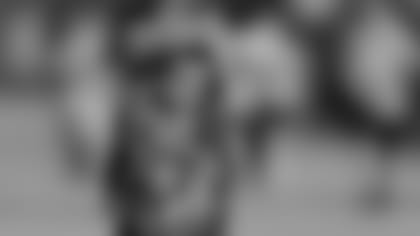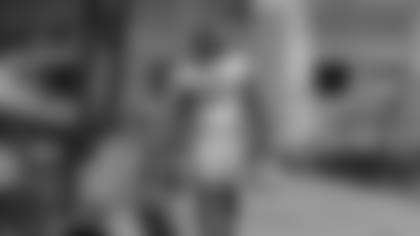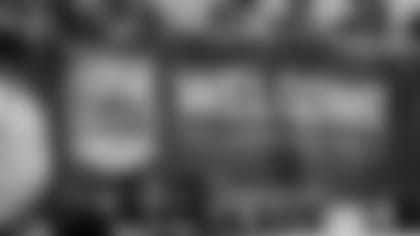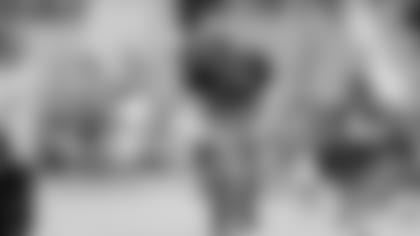 Team Photographer Evan Siegle shares some of his favorite images of the 2017 season.