"Through the Lens" will appear once per week during the offseason. Packers team photographer Evan Siegle deconstructs some of his favorite images from the 2017 season. Each week will offer a new photo gallery of some of his best photos from the past season.
You always need to be ready for those unexpected moments. Those priceless seconds can happen so fast, too. My mind was racing with "what-if" scenarios when Mason Crosby lined up to kick the game-winning field goal in overtime against the Cincinnati Bengals. I envisioned everything from who to focus on, where I should go, what lens should I use, etc. I just made sure that I was ready for everything and anything. After Crosby made the field goal I quickly raced onto the field in hopes of getting a nice frame of Mason while being mobbed by his teammates. I'm constantly trying to make sure I'm always in the right position and that I always keep shooting frames. Luckily, I found this nice unexpected moment of Randall Cobb as he congratulated Crosby. I love Cobb's facial expression, his eyes and wide-open mouth say it all. Cobb's expression was definitely unexpected and it was probably the best reaction shot I had that game. Check out my contact sheet to get an idea of what I came across while shooting the game-winning kick and the jubilation. This image was shot with a 35mm lens (ISO = 1000, Aperture = f2, Shutter = 1/2000th)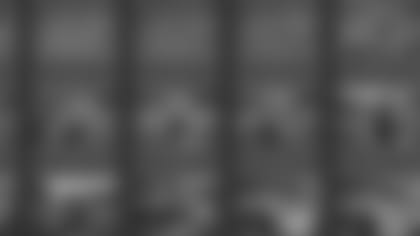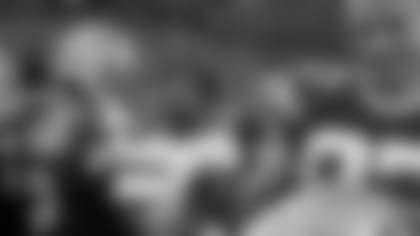 In late November, I had the privilege to document Packers Vince Biegel, Damarious Randall and Lucas Patrick during their trip to Fort McCoy, where they visited with the cadets at the Wisconsin Challenge Academy. I was able to capture a lot of nice moments of the players interacting and learning from the cadets, including this humorous one of Biegel as he tried out one of the beds. He was all laughs as the bed was a little short for his frame. This image was shot with an 35mm lens (ISO = 320, Aperture = f2, Shutter = 1/100th). Click here to see a photo gallery from the trip.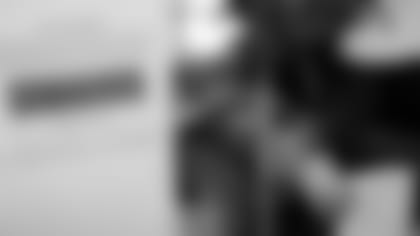 There's a saying among some of us sports shooters – "You only need one" – and it refers to getting at least one nice picture from a big play or series. That phrase really comes into play because there are so many times that a great photo is ruined by being blocked by other players or a referee on the field, by the action just going the opposite way, or by the majority of the series being dull and not very photo-worthy. If you're able to get one good frame from a series that went bad, well then, call it a success. During Week 14 in Cleveland I had a "you-only-need-one" moment. That moment was a short pass to Davante Adams that led to a game-winning touchdown in overtime against the Browns. Anytime you document the play of the game you want the money shot or the defining moment. I think the money shot would've been Adams' reaction after he scored, but he ran right into the tunnel and then into the locker room. I tried chasing after him but it wasn't panning out so I went back to the field. I think a game-winning shot needs to be storytelling and have impact. Luckily, I had a nice frame of Adams leaping into the end zone, which was the best storytelling image out of my takes. It was the one. This image was shot with a 135mm lens (ISO = 1250, Aperture = f2, Shutter = 1/3200th)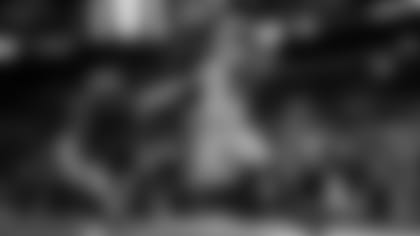 Team Photographer Evan Siegle shares some of his favorite images of the 2017 season.