'Through the Lens' will appear once per week during the offseason. Packers team photographer Evan Siegle deconstructs some of his favorite images from the 2017 season. Each week will offer a new photo gallery of some of his best photos from the past season.
por·trai·ture  –  the art of creating portraits.
I love shooting portraits. Creating a good portrait can have so much impact, too, when it's composed right. There are different ways to compose or shoot a portrait, but I believe the best ones are not staged and done with ambient or available light. I tend to gravitate towards the ones that are shot naturally (in their element) and on the fly, too. I love the mood in this portrait of Demetri Goodson, as he watched practice during training camp. The shallow depth of field, the sharp focus on his eye and the clean background all make the photo stand out. So simple, yet so powerful and intense.
This image was shot with an 85mm lens (ISO =100, Aperture = f2, Shutter = 1/1600th)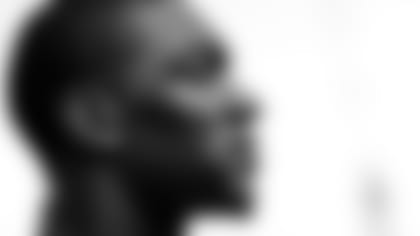 ---
---
---
It's definitely fun photographing No. 12 on and off the field - from his revolving facial hair (mainly the mustache), his playmaking abilities or just joking around and having fun with his teammates. I love capturing those funny moments, the best ones tend to happen during those TV timeouts at training camp. During a day at camp you might see him grab a water bottle and secretly squirt a coach or teammate when they aren't looking or the fake incoming ball prank… the one that makes you cover your head and jump out of the way. While editing pictures after a late August practice I came across this moment of Rodgers about to push the button to an air horn as a member of the equipment staff bends over to pick up an item. How ironic that Rodgers was sporting that stellar stache, too!
This Image was shot with a 400mm lens (ISO = 200, Aperture = f2.8, Shutter = 1/5000th)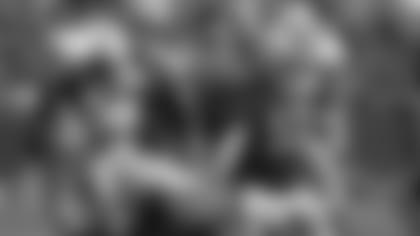 Sometimes the touchdown celebration (or reaction) is better than the actual touchdown play itself. This past season I had to be extra prepared due to the unexpected celebration routines, thanks to the NFL relaxing its celebration rules. The Packers had some pretty solid celebrations this year from their bobsled routine to the speed-walk race. I think my favorite was the curling routine during Week 12 in Pittsburgh. Davante Adams' touchdown was decent but celebration routine was creative, fun and definitely unique. I'm looking forward to what's in store this season!
This image was shot with a 400mm lens (ISO = 4000, Aperture = f2.8, Shutter = 1/2000th)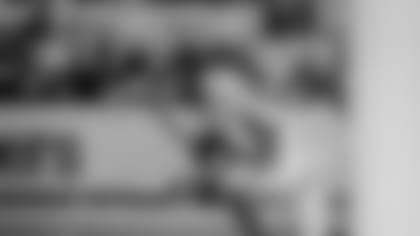 Team Photographer Evan Siegle shares some of his favorite images of the 2017 season.