'Through the Lens' will appear once per week during the offseason. Packers team photographer Evan Siegle takes us inside his favorite shots from the 2016 season.
I love how the NFL honors veterans and military members with the "Salute to Service," but I think my favorite part are the military flyovers. You can't go wrong hearing those thunderous F-16s. During Week 10, in Tennessee, we were able to see a handful of military helicopters as they sailed across the clear sky at Nissan Stadium. I made this image of quarterback Brett Hundley as he watched them above at the end of the national anthem. It was fitting that Hundley was wearing his military hat. This image was taken with a 35mm lens (ISO 200, aperture = f4, shutter = 1/1600th)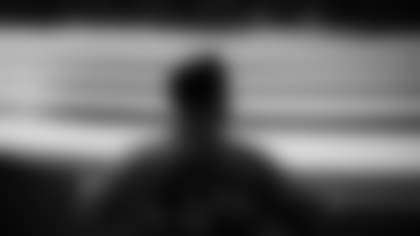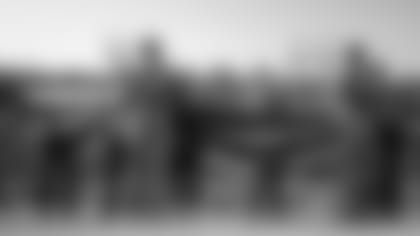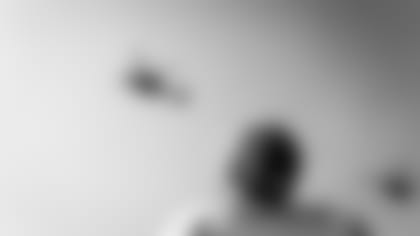 Most of the time I will shoot a game from the back of the end zone, meaning I'm always in front of the action, but sometimes I like to shoot near the line of scrimmage. It offers me a new perspective and a chance to shoot tighter shots of individual players. I like how Clay Matthews awaits the snap. He eyes and body language scream, "I'm coming for you!" For this shot I used a 400mm lens (ISO 4000, aperture = f2.8, shutter = 1/2500th).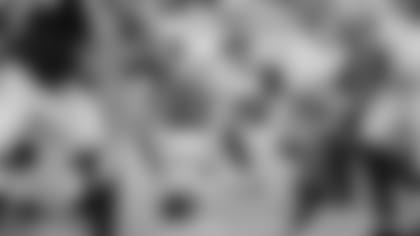 Who could forget that game in Chicago? The game had an artic feel but the action was on fire. First, Ty Montgomery ran all over the field racking up 162 yards. Then, the 60-yard bomb from Rodgers to Nelson. And finally, the 32-yard game-winning field goal by Mason Crosby. Sometimes a game can produce just a handful of exciting images. The NFC North battle between the Packers and Bears generated A LOT of top-notch action images, but the way the game was unfolding I knew what photo mattered the most. Luckily, I was able to get that frame after Crosby was mobbed by his teammates. Crosby's smile says it all, but I think having Montgomery and Nelson in the image makes it so much better. For this image I used a 35mm lens (ISO 640, aperture = f2.8, shutter = 1/1600th).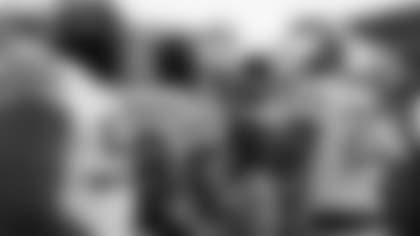 Team Photographer Evan Siegle shares some of his favorite images of the 2016 season