"Through the Lens" will appear once per week during the offseason. Packers team photographer Evan Siegle takes us inside his favorite shots from the 2016 season.
As a visual storyteller you want to capture the defining plays of the game, but the best part is capturing all the emotions. After every play I'm always searching for reactions, which can range from intensity to dejection. Jubilation is by far the best to document. Rodgers has his iconic title-belt move, some players flex their muscles and some just scream with emotion after they make a big-time play. Regardless of how they celebrate, it always makes for a nice image. One of my favorite jubilation photos during a game from this past season is this image of Ha Ha Clinton-Dix after he helped sack Colts QB Andrew Luck in Week 9. His body language and ear-to-ear smile shows one happy Ha Ha.
Aaron Rodgers is known for his photobombs. Fans always love seeing what he does next when the players line up for the captains' photo before each game. This preseason I noticed that a fan was about to get his picture taken with Jordy Nelson. I figured that it would make a nice image. Out of nowhere Aaron Rodgers and Randall Cobb popped out from the background with some pretty funny facial expressions. It was a comical moment and another example of why he's the GOAT of photobombs.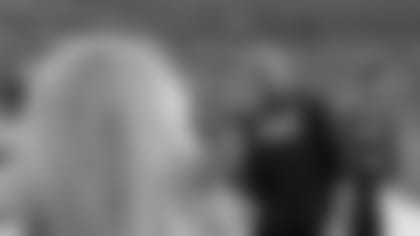 Covering a road game by yourself can be a challenge. It's especially taxing when the game you're covering happens to be in Chicago, in December. Your fingers fight the bitter cold, your camera batteries battle the frigid temperatures, and don't get me started on trying to make sharp images (from certain parts of the field) thanks to those heat waves from the sideline heaters. Games like this you just buckle down and fire away. The fourth quarter quickly turned in favor of the Bears. Instead of wandering around, thanks to a 27-10 lead, I decided to stay put in the end zone, in front of the Packers.
Facing third-and-11, Rodgers hit Jordy Nelson on this 60-yard bomb to get the Packers in field-goal range in the final seconds. I was able to capture a series of images of the game-saving catch. I snapped off five frames of Nelson as he caught the pass (see contact sheet for other frames). Capturing plays like this makes everything so much better…even those nasty cold temperatures.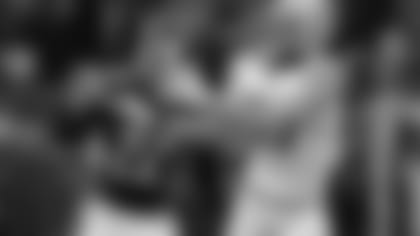 Team Photographer Evan Siegle shares some of his favorite images of the 2016 season