'Through the Lens' will appear once per week during the offseason. Packers team photographer Evan Siegle takes us inside his favorite shots from the 2016 season.
I'm a big fan of white backgrounds and overexposure. You might say that using too much overexposure is breaking the rules of photography, I say it can be used to create some amazing results. Before the game in Atlanta, Week 8, I noticed that the players walked past a white concrete wall as they made their way to the field. I knew that the composition was going to be pretty cool because it had a cool vent, a concrete pillar and floor, and the chance of overexposing the image. The best part of the digital age is that you can shoot the scene, look at the image and then perfect it. I like this photo a lot due to the technique and look but I also like how the players are in stride as they walk to the field for battle. The focused look in Aaron Rodgers' eye is pretty cool, too.  I also like the juxtaposition between the fan carrying a cup of coffee and the players. This photo was taken with a 35mm lens (ISO 4000, aperture = 2.8, shutter = 1/60th)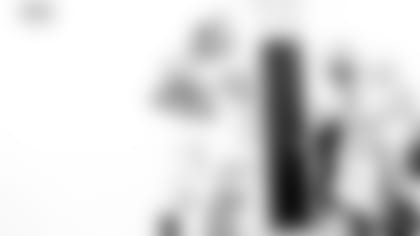 Shooting warm-ups can get pretty redundant but sometimes the sun can bail me out. Before the game in week 9, against the Indianapolis Colts, the sun did exactly that by casting a sliver of light across the field. Being that it was a chilly November day I think Randall Cobb was drawn to the warm light. I probably snapped off 50 images while Cobb went through his stretching routine and then before you knew it the sunlight was gone.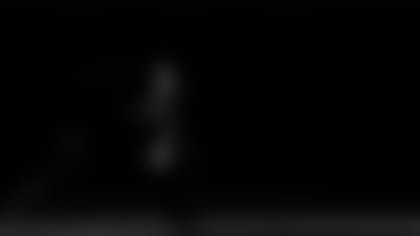 Sometimes you're in the right spot at the right time. That's pretty much what happened when I came across this priceless moment of a youngster and Blake Martinez. This moment actually happened right at the end of halftime during the Christmas Eve game against the Vikings. I was walking to the back of the end zone when I noticed this kid decked out in a Green Bay Packers helmet and jersey. Next thing I know Martinez walked over and gave the kid a high-five before heading back to his teammates. I don't know who was more excited – me, the kid or the fans around him. It was a cool moment and I'm glad I was there to document it. The love for the game bonds all generations.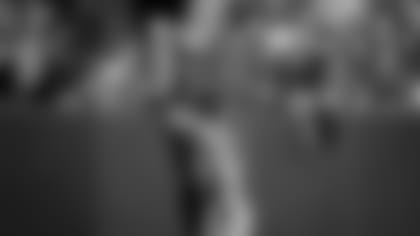 Team Photographer Evan Siegle shares some of his favorite images of the 2016 season