'Through the Lens' will appear once per week during the offseason. Packers team photographer Evan Siegle deconstructs some of his favorite images from the 2017 season. Each week will offer a new photo gallery of some of his best photos from the past season.
---
Several days before the Week 7 game against the New Orleans Saints I found out I'd be photographing Bart Starr and some of his teammates from the Super Bowl II championship team. Saying that I was excited was an understatement. The Packers planned a ceremony commemorating the 1967 championship team between the first and second quarter of the game. I was lucky enough to hang out in the tunnel as the players made their way to the field. Now, I've photographed some of these players before but it's always inspiring, especially seeing legendary Starr. I made several images of Bart as he waited in the tunnel and then the crowd roared as Starr was introduced. I really wanted to make a nice moment of Starr, knowing this might be his last trip to Lambeau Field. This moment was my favorite image from the entire game…Bart Starr waving to the crowd with a big smile on his face. This image was shot with a 35mm lens (ISO = 640, Aperture = f2, Shutter = 1/1600th)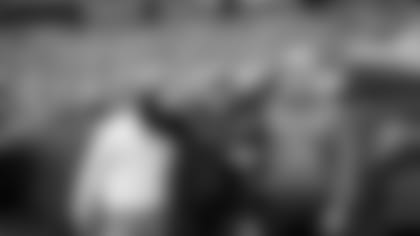 I've said before in this series that I love using my 85mm (1.2) prime lens, but sometimes I love shooting from afar with long glass, mainly because of the compression and how tight I can frame the image. The main reason sports photographers, including myself, have a 400mm lens is for those tight action shots, but I do enjoy using the 400mm for feature shots. Another great reason I love using the 400mm for feature images is I don't have to be right in front of the subject…it's less intrusive. This moment of safety Marwin Evans was taken just before the game in Denver. I love the compressed look, clean background, reflections in his eyes and the details in his lashes. It's definitely up close and personal! This image was shot with an 400mm lens (ISO = 500, Aperture = f2.8, Shutter = 1/000th)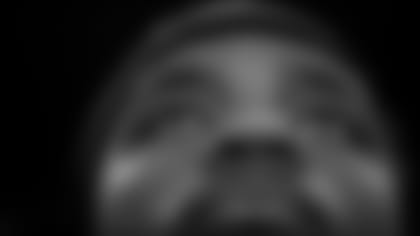 Photographing a Lambeau Leap never gets old. While covering games I always make sure that I'm ready for a leap. The key is to move fast and get there first. It's kind of like taking pictures in a mosh pit. I've been elbowed, blocked and even pushed to the side, but it's all worth it if you come away with a worthy image. Here's one of my favorite Lambeau Leaps from this past season during a preseason game against the Rams. I love Geronimo's reaction, but I think seeing all the smiling fans really says it all. This image was shot with a 35mm lens (ISO = 500, Aperture = f2, Shutter = 1/2500th)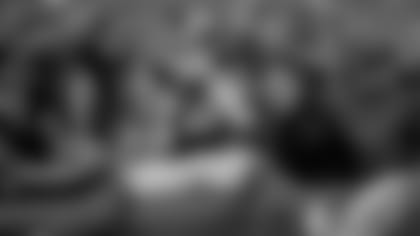 Team Photographer Evan Siegle shares some of his favorite images of the 2017 season.