'Through the Lens' will appear once per week during the offseason. Packers team photographer Evan Siegle takes us inside his favorite shots from the 2016 season.
I love those interaction photos between the fans and the players. This moment unfolded after practice on the last day of training camp. For the past several years the players made a single-file line and gave high-fives to all the fans in the stands. It's really cool to witness and I don't know what's better, the excited fans or Aaron Rodgers' mustache. This image was taken with a 35mm lens (ISO 100, aperture = f2, shutter = 1/3200th)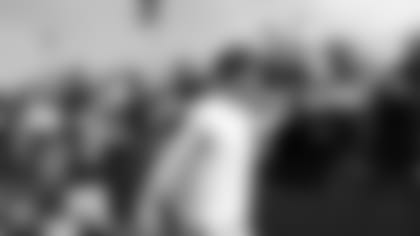 There's nothing more scenic than falling snow at Lambeau Field. Some days I just wander around Lambeau looking for cool images. I think the south end zone is my favorite angle because of the height and the posted years in honor of being world champions. Photographing the "frozen tundra" never gets old. This image was shot with a 50mm lens (ISO 100, aperture = f2, shutter = 1/4000th)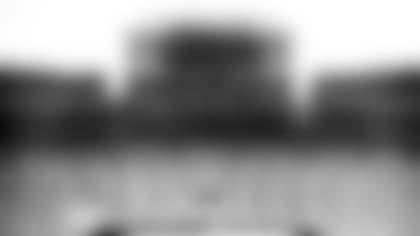 I've covered a lot of Packers games at Ford Field in Detroit. The one thing I always remember is the long walk from the locker room to the field. Going into the game I knew that I wanted to capture the players as they made that long walk … it's kind of a cliché photo but I wanted that image of the team walking into battle. Plus, it was an important game, as the winner would win the NFC North and a wild-card home game. Like I said before, I wanted to make this picture. I used a 135mm lens (ISO 4000, aperture = f2, shutter = 1/1000th). I wanted to use the fluorescent lights, shadows and concrete walls to set the mood in the composition. Minus the photographer, in the background on the right, I think it turned out well.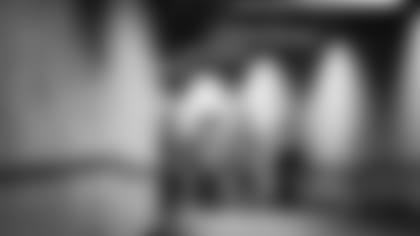 Team Photographer Evan Siegle shares some of his favorite images of the 2016 season