"Through the Lens" will appear once per week during the offseason. Packers team photographer Evan Siegle deconstructs some of his favorite images from the 2017 season. Each week will offer a new photo gallery of some of his best photos from the past season.
Opening day of training camp is always fun. The weather and ambiance around Lambeau and Ray Nitschke Field are always great, too. Every camp provides new photo opportunities – from the rookie players taking part in the bike tradition to the different personalities on the field. The thrill is trying to capture new moments and images that haven't been seen or taken before. The challenge can be that my days are filled with redundant drills and opportunities, but it's my job to keep it fresh and visually appealing. My goal is to come away from each practice with at least five photos that I'm proud of. Luckily, on the first day of training camp I found a nice unexpected moment of Aaron Rodgers as he greets practice with Namaste while doing a standing yoga pose. This image was shot with a 400mm lens (ISO = 400, Aperture = f2.8, Shutter = 1/2500th)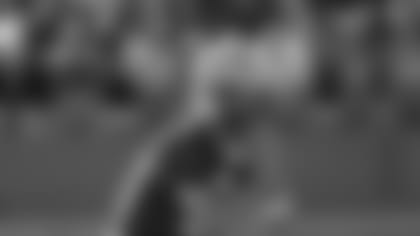 I've shared several compositions from inside the tunnel before, but every moment and opportunity is slightly different. That difference could be the time of day (I actually prefer night games), body language, visibility, saturation, composition, etc. Now, I've photographed Ha Ha Clinton-Dix numerous times as he walked or ran through that dramatic spotlight during introductions, but this frame is my favorite because the light hits his face perfectly. I also love the eye-black on his face, his cool demeanor and that he took his time to walk through the light. This opportunity happened to be a Monday night game against the Detroit Lions during Week 9 at Lambeau Field. This image was shot with an 85mm lens (ISO = 4000, Aperture = f2, Shutter = 1/1000th)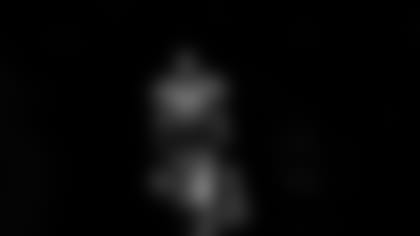 My favorite type of photography while documenting the team is feature photography or behind-the-scene type images. Over the years my shooting style has changed. While covering sports I used to have a mentality of "tight is right" or "in your face" type of images, but as the years went on I switched to more of a wider composition/sense-of-place/documentary type of photographer. I changed my arsenal of lenses, too. I now only use prime lenses, with the 35mm, 50mm and 85mm being my top choices. But don't get me wrong…I'm always in search of a good action image while using the big 400mm lens. It's always fun capturing a game-changing play or a peak-action image. Luckily, I had a nice angle on Packers DT Mike Daniels as he strip-sacked Seahawks quarterback Russell Wilson during Week 1 at Lambeau Field. The best part was the Packers recovered the turnover and went on to win the game. This image was shot with a 400mm lens (ISO = 800, Aperture = f2.8, Shutter = 1/2500th)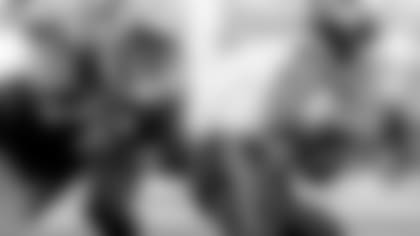 Team Photographer Evan Siegle shares some of his favorite images of the 2017 season.