*'Through the Lens' will appear once per week during the offseason. Packers team photographer Evan Siegle takes us inside his favorite shots from the 2016 season.
Who photobombs the ultimate photobomber?
The question is…who photobombs the ultimate photobomber when he gets his picture taken? I never really know what is going to happen when I take the captains' photo before each game. It usually consists of Aaron Rodgers in the background doing something comical or just standing out of the ordinary. One time in Jacksonville, Clay Matthews wore sunglasses, which was pretty funny, but I think my favorite moment happens to be this image of Brett Hundley as he photobombs Aaron Rodgers, Ty Montgomery and Morgan Burnett. I think Rodgers has taught his young predecessor well. This image was shot with a 35mm lens (ISO 320, aperture = f4, shutter = 1/640th).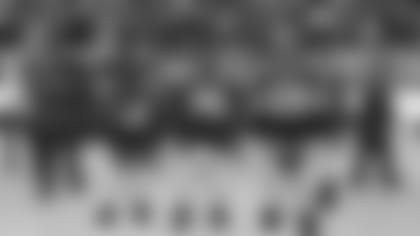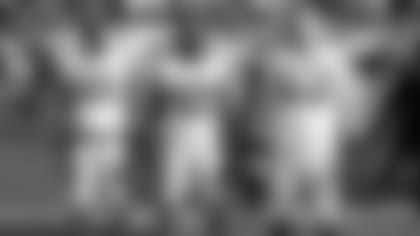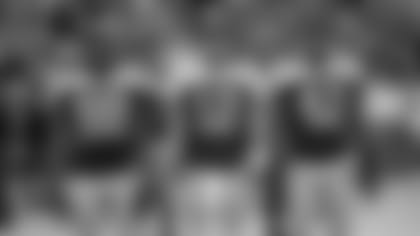 Every time I get to my shooting destination the first thing I say to myself is, "What is the light like?" I love to take advantage of the golden light, falling shadows and the color schemes. This photo was taken during a preseason game against the San Francisco 49ers at Levi's Stadium. I love the red seats, golden light and the ongoing line of players as they come running out of the tunnel before the game. This image was shot with a 24mm lens (ISO 200, aperture = f2, shutter = 1/3200th).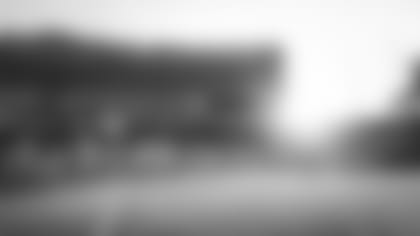 When I first started in sports photography I was told to live by the phrase "Tight is right." Over the years I've changed my perspective on how I like to shoot sporting events. Before, it was fill the frame with action. Now, I tend to shoot using wider compositions. Even though I prefer the wider shot, I still look for those impact-type photos with the longer glass. I captured this shot during Week 15 in Chicago. I like the flow of the players, but I think the flecks of paint or sweat coming off the helmets is a pretty cool detail. I'm glad I shot it with the long glass. This image was shot with a 400mm lens (ISO 800, aperture = f2.8, shutter = 1/2000th).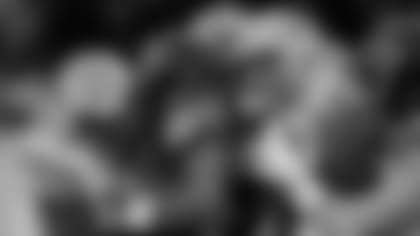 Team Photographer Evan Siegle shares some of his favorite images of the 2016 season.