'Through the Lens' will appear once per week during the offseason. Packers team photographer Evan Siegle deconstructs some of his favorite images from the 2017 season. Each week will offer a new photo gallery of some of his best photos from the past season.
---
That million-dollar smile
I was lucky enough to have photographed Donald Driver for many seasons during his time with the Green Bay Packers. I have numerous photos of Driver, from making spectacular catches to flashing that million-dollar-smile. Last July, I covered the 47th Packers Hall of Fame induction banquet where Driver and Mark Lee were the featured inductees. It was only fitting to capture that smile one more time.
This image was shot with a 135mm lens (ISO = 800, Aperture = f2, Shutter = 1/640th)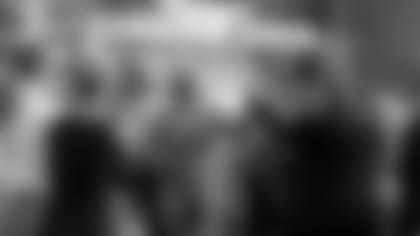 ---
When a game is over I want to walk away knowing that I captured some great action shots and storytelling images. Every game a certain player stands out or has a big performance. I like to call them "The Playmakers." During Week 4 the Packers won on a game-winning field goal in overtime against the Cincinnati Bengals. I definitely made sure that I had the winning kick and celebratory images. I also knew that Geronimo Allison and Blake Martinez both had pretty big games, too. To me, the three playmakers of the game were Mason Crosby, Allison and Martinez. All three provided some great moments on the field. While editing I came across this image of Martinez as he reacted after making a tackle against the Bengals. It was fitting since he led the team with 12 total tackles that game.
This image was shot with a 400mm lens (ISO =1000, Aperture = f2.8, Shutter = 1/2000th)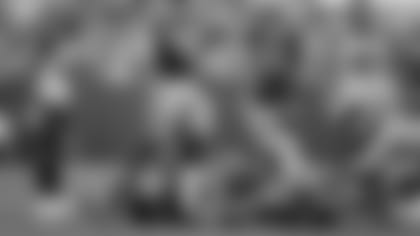 I look forward to every home game because the ambiance at Lambeau Field is like nothing else. It's also a chance for me to document the team inside the locker room and tunnel. I love creating imagery inside the tunnel because of the dramatic light and logo cast on the concrete floor. I like to photograph every player during introductions. Sometimes the moment doesn't unfold the way I want it to but I know that I'll have another opportunity at the next home game. Luckily, I was able to get an image of Aaron Rodgers because it was the only time this season due to his injury. Each tunnel photo is different. I really like Aaron's eyes in this image. It's like he's staring down his opponent before hearing the roar of the crowd. This image was shot with a 85mm lens (ISO = 3200, Aperture = f1.8, Shutter = 1/2500th)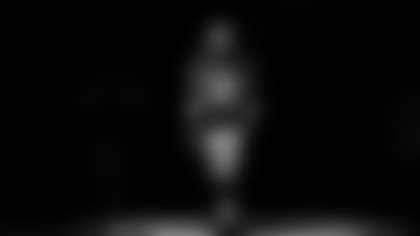 Team Photographer Evan Siegle shares some of his favorite images of the 2017 season.