*"Through the Lens" will appear once per week during the offseason. Packers team photographer Evan Siegle deconstructs some of his favorite images from the 2017 season. Each week will offer a new photo gallery of some of his best photos from the past season.
---
It's always cool to see celebrities at a Green Bay Packers game. Over the years I've seen a handful, from Magic Johnson, Bradley Cooper, John Cusack and Ashton Kutcher to Jay Z, Brad Paisley, David Ortiz, Matt Kenseth, Kevin Durant and Aly Raisman. You can now add former UFC light heavyweight champion Chuck "The Iceman" Liddell to the list. I first saw Liddell, of whom I'm a big fan, hanging out along the sidelines before the game. I loved that he was decked out in green and gold, too. I made a couple of images of Liddell and then moved on. I had no idea that several hours later he'd be in one of my favorite images from the game. As you all know, the game ended in an epic fashion as Packers' rookie running back Aaron Jones dove into the end zone for a walk-off touchdown to defeat Tampa Bay in overtime. The place went nuts. I had dozens of images of Jones being mobbed by his teammates and photos of players celebrating. While making my way across the field in search of another moment I saw none other than "The Iceman" celebrating with the players. Next thing I know I see Aaron Rodgers creeping up behind him. Rodgers gave him a big blindsided hug and Liddell's reaction was priceless. It was the perfect photo to showcase the thrilling overtime victory. This image was shot with a 35mm lens (ISO = 640, Aperture = f2, Shutter = 1/3200th)*
---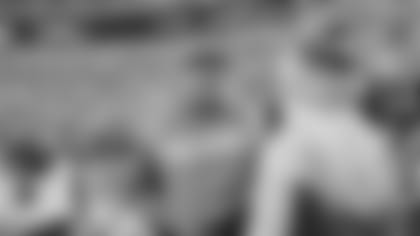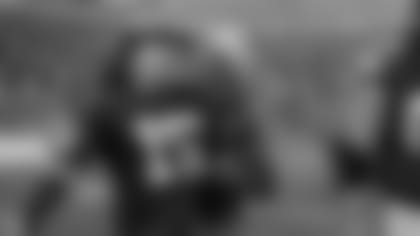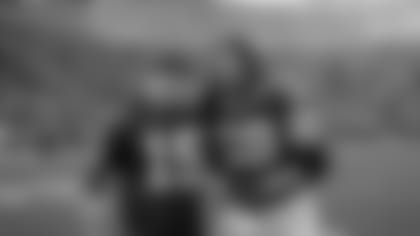 ---
---
I'm not a real big fan of photographing games in the snow, but I do love how the snowflakes look in pictures. I guess you could call it a love/hate relationship. During the winter months I anxiously wait to see if snow is in the forecast for game days on the frozen tundra. A snow globe game didn't pan out this past season, but on a practice day in mid-December, Mother Nature gave us seven inches of snow. Knowing that a bunch of snow was falling, I made my way over to practice extra early in hopes to document the players enjoying the fresh flakes. It's kind of funny that some players never have seen or experienced a Wisconsin snowstorm, especially the rookies. I made sure that I grabbed some images as they made their way to the Don Hutson Center for practice. I found this nice moment of Trevor Davis as he chased down teammate Jeff Janis with a snowball. It was a direct hit, too! This image was shot with an 85mm lens (ISO = 100, Aperture = f2, Shutter = 1/2500th).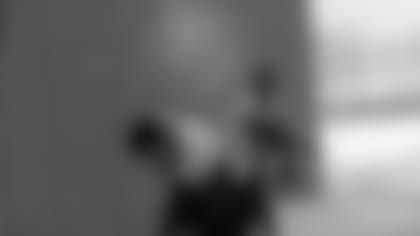 Ambient light is a photographer's best friend, especially in those early evenings during the beginning of the season. I really try to take advantage of the light during the first half of the season. I tend to gravitate toward those warmer-tone images, too. This is a pretty simple portrait of Davon House as he lined up for the national anthem during the last preseason game against the Los Angeles Rams. I just liked the framing, his body language and those warm sunny tones. This image was shot with a 400mm lens (ISO = 160, Aperture = f2.8, Shutter = 1/1250th)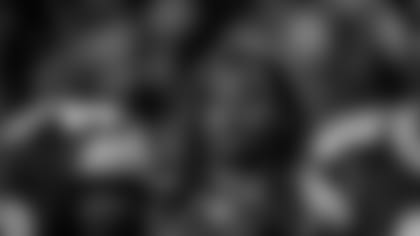 Team Photographer Evan Siegle shares some of his favorite images of the 2017 season.