'Through the Lens' will appear once per week during the offseason. Packers team photographer Evan Siegle takes us inside his favorite shots from the 2016 season.
It's always good when your team is winning. That eight-game winning streak was a lot of fun to document and the last game of the season in Detroit was top notch, but the NFC Divisional Playoff game in Dallas was unforgettable. As a photographer, that game had everything you wanted in pictures.
The last minutes of the game were complete chaos. I went from shooting images of Jordan Tripp and Kenny Clark as they kneeled along the lines (photo shown in the gallery) as they anxiously waited for the game-winning kick to pure jubilation after Crosby made the field goal. It was insane. All I remember was running around trying to get those priceless celebratory moments. But the best moment came inside the Packers' locker room. Jared Cook had the biggest smile on his face. He simply stood there grinning from ear to ear as teammates and coaches embraced him. I captured a nice moment of Aaron Rodgers as he embraced Cook. That smile said it all.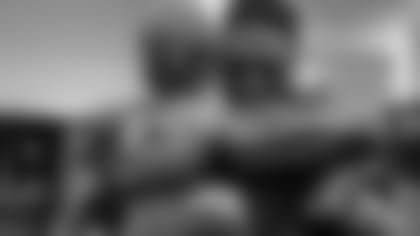 Insert frowny face emoji here because that's how I felt when I saw my images after documenting a rare Lambeau Leap by Aaron Rodgers.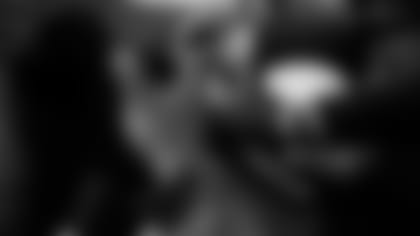 After every Packers touchdown at Lambeau Field it seems like every photographer stands up and makes a mad dash to where the leap will take place. First one there usually gets a nice frame or two. We all know it's going to be a mosh pit environment. I've been hit in the head, pushed, poked and even stepped on. You just spray and pray.
On this particular leap I had a nice clean shot until a photographer squeezed in and put his camera in front of mine. It was a fail on my part. I did manage to get one decent frame from the leap. Let's hope there's more to come next season by Rodgers.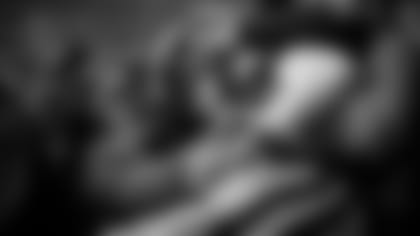 I'm very fortunate to have access inside the Packers' tunnel during team introductions. As a photographer it's pure eye candy because of the dramatic lighting, vivid colors and the intensity. It can also be a challenge because you need to meter for completely different exposures for certain compositions. Most of the time I shoot on the fly. I look for nice light, backgrounds and other textures to incorporate into my shots. When I was in the tunnel during a Sunday night game against the New York Giants I knew right away that I wanted a wide-angle shot, facing out of the tunnel. The colors were pretty cool because of the illumination casting off the large video boards and stadium lights. I focused on Clay Matthews because his jersey number is very recognizable, being that I'd be shooting the backside of the player, and I was hoping his hair would add a nice touch. In the end I was happy with the image. I think I framed him in the perfect spot as he raced towards the field. This photo was taken with a 24mm lens, ISO 4000, 2.2 at 1/3200.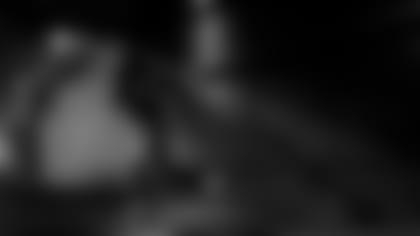 Team Photographer Evan Siegle shares some of his favorite images of the 2016 season