Vic, I would love to hear your breakdown of this game. Do you think we should have won this game? I do. Just seemed like we missed a lot of chances on both sides of the ball. Some of the play calling was really suspect as the game developed and as I look back. How did we not win this game?
As I wrote last week, I wanted Aaron Rodgers to have the ball last and needing a score to win. If you had given me that option last week, I would've taken it. I firmly believe the Packers would've won the game had they had the ball one more time. It was one of those games. The team that had the ball last won, which wasn't surprising. The Packers defense needed to make one more stop, but it couldn't. Micah Hyde came close; that was the Packers' chance. The 49ers are a powerhouse football team. They came from California and won in the cold, and I respect that. I think the cold wore them down defensively, but the 49ers overcame it. Colin Kaepernick was possibly the least cold-affected player on the field. He's an amazing athlete. He overmatched the Packers linebackers in space and that was the difference in the game. He made big plays with his feet. Michael Crabtree impressed me with his ability to play above the cold; Anquan Boldin and Vernon Davis not so much. They weren't the same players in this game that they were on opening day. In the fourth quarter, as the Packers were trying to address a desperate situation at linebacker, it hit me: the 49ers were playing with Ahmad Brooks, Aldon Smith, NaVorro Bowman and Patrick Willis, and injuries were forcing the Packers to play with a hobbled Andy Mulumba and two players (Datone Jones and Jamari Lattimore) out of position. Linebacker, especially outside linebacker, is the star position in a 3-4 defense, and the 49ers were playing with a quartet of stars; the Packers were forced to patch.
Paul from Kilrush, Ireland
Vic, many thanks for your perspective on what was a drama-laden season. Do you see this year's draft again being primarily a defense-targeted BAP?
The Packers need linebackers if they're going to continue to play the 3-4. I think that's obvious. I'm looking forward to going to the Senior Bowl in a couple of weeks and seeing what's available.
Salman from Pyeongtaek, South Korea
Vic, this one stings a bit more because we were never out of it. I thought the defense played well, given who was out on the field. I feel hopeful going forward. Our offense will be something to be feared, and I have faith Dom Capers and Ted Thompson will find the personnel required to make this defense stout once again. I like the pain I saw in all of our players' faces. It assures me this won't happen again. What do you think?
That's a pretty good analysis.
Eric from Hudsonville, MI
What do you think was the Packers biggest meltdown?
I didn't see a meltdown. I just saw a team that needed the ball one more time. It needed to have the ball so it could execute a walk-off win. It needed to put the 49ers in a position of non-retaliation. This was a great football game. This was a game I'm thankful to have covered. I continue to be amazed that these men can play in such demanding conditions. The notion that weather conditions weren't favorable for the Packers is ridiculous. I would not have wanted to see this game played on a warm day in Candlestick. All of the circumstances favored the Packers, and they came within a near interception of winning the game. That's my analysis.
I have read some of the grumbling notes you receive and for the life of me wonder what these folks see. I have been watching a team banged up all year play their hearts out. I guess that is not enough these days. For my part, I am proud of these guys. I think the whole organization deserves our thanks. What say you?
I loved covering this team. It's one of my all-time favorite seasons and had the Packers won this game, I think they could've made it to the NFC title game. I liked the matchups going forward because I didn't see the high-powered offenses that would overmatch the Packers defense, and no defense overmatches the Packers offense. The 49ers offense is grossly underrated. It is what it is in the rankings because they choose to play that way. They play the old-fashioned way, to the strength of their defense, but they have explosive players on offense, beginning with Kaepernick. I still believe the best team didn't win last season's Super Bowl. I think there's a strong chance the Packers lost yesterday to this season's eventual Super Bowl champion.
Vic, I haven't heard anyone mention anything about how close it appeared the Packers were to blocking the final field goal. Was that just an optical illusion from the TV camera, or did that ball almost go between his hands as he sprinted over from the left side of the formation?
Davon House was offside on the play. Had the kick sailed wide, which I first thought it had, Phil Dawson would've been granted another attempt from 5 yards closer.
Vic, I know you won't agree and you'll say it's an excuse, but yesterday's officiating when it mattered was awful: the hands-to-the-face call on (David Bakhtiari) and then the holding call on (Davon House) that set up the TD pass for the 49ers. Officiating is so inconsistent that it puts a sour taste in one's mouth.
Ed Hochuli's crew only called five penalties for 30 yards in the game. You're right, I won't agree.
Why did the Packers not watch their quarterback when he had the ball? Our defense should have been surrounding him; twice he ran! I do not get that!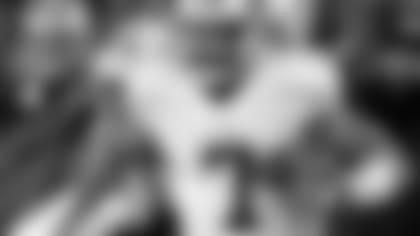 Allow me to explain it to you: They couldn't catch him. Last year, we blamed it on not being prepared to defend the read option. So the Packers staff went to Texas A&M to learn how to defend the read option, and then the Packers practiced defending the read option in every practice of training camp, yet, Kaepernick ran for 98 yards on seven runs yesterday. That's 14 yards a carry. I'm not buying the lack-of-preparation excuse this time. No way. Mike McCarthy even went out of his way to volunteer that the "right call" was made schematically to defend against Kaepernick's running ability on that critical third-and-8 play that resulted in an 11-yard run by Kaepernick. He ran because he could. It's that simple.
Win QB rating? Check. Win turnover battle? Check. Win time of possession? Check. Win the points battle? Nope. We needed one more check. Many thanks to the Packers for the exciting ride that was this season.
They needed the ball one more time. Had that happened, we'd all be talking about what a great victory this was.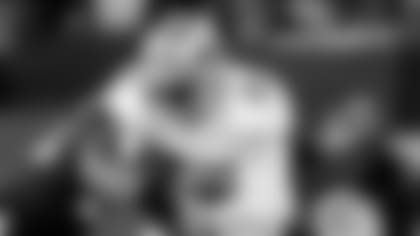 Here's my stake in the ground: Capers stays. How many defensive coordinators can keep a unit competitive after it has been gashed with injuries to its key players?
Had it not been for the defense's play in the deep red zone area in the first quarter, twice holding the 49ers to field goals, the game might've been a blowout. Had it not been for the defense forcing three punts in the third quarter and holding the 49ers scoreless while the Packers offense was also failing to score, the game might've been history by the time the offense caught fire in the fourth quarter. Had it not been for the defense making a game-changing takeaway in the second quarter, the Packers could've found themselves trailing by two scores or more at halftime. By the time the fourth quarter arrived, I think both defenses were spent. The Packers defense played as well as any of us could've hoped. There's going to be two new coaching staffs in the NFC North. I wouldn't want to see the Packers playing twice a year against a team whose defense is coached by Dom Capers.
Vic, no doubt it was a great comeback story to get to the playoffs, but still we are 0-4 against the 49ers in two years, and 1-2 in the last three years in home playoff games. As you said in your article, our defense was depleted, but our top draft picks in the last two years have been Perry and Jones and we built up on defense quite heavily in the 2012 draft. Help us out; we're hurting. What do we need to do to develop a defense on a level with San Francisco or Seattle?
Keep picking. The process shifts into high gear in two weeks. The season really never ends; it just transitions into another phase. It's time to fortify the ranks.
Another year, another failure. I sure hope you have the sense not to peddle that "moral victory" crap around here.
I peddle nothing. I tell you what I genuinely believe. The rest is up to you.