Vic, who will step up as "The Man" on defense with Matthews' absence?
I don't know where Nick Perry is in his recovery from his foot injury, but I'm hoping he can provide some of the rush the Packers lost when Clay Matthews re-injured his thumb. I thought Perry was on the way to doing that in Baltimore, but then he got hurt. Merry Christmas!
Mark from Stewartville, MN
Vic, do you have an intuitive sense of how the game will go this Sunday, and which team will win?
My instincts tell me this is going to be an old-fashioned run-the-ball, stop-the-run football game. The team that rushes for the most yards will win the game. Which team will that be? I don't have a feel for that. Merry Christmas!
Don from Stevens Point, WI
Vic, as I have been reading your column regularly since you came to Green Bay, I can honestly say that I have noticed a change in your winsomeness. When you first started here you seemed to bring to your column a fair amount of big-city attitude; perhaps your exposure to the idyllic countryside and the winsomeness of Packers fans have softened you enough to fully experience the Packers-Bears rivalry. The rivalry is also about the difference in attitude and disposition of the fans. Bears fans are arrogant and inconsiderate loudmouths; Packers fans are football knowledgeable and winsome.
It's all part of the experience. Merry Christmas!
Patrick from Short hills, NJ
Mike McCarthy's postgame speech was very telling about his opinion of the team and its chances. I also interpret it to mean Rodgers will not play this week. How else can you take a speech to clean out lockers?
This is one of the reasons I can't help but believe this might be a team of destiny. Are you kidding me? When Mike McCarthy volunteered to the media on Sunday after the game that he was embarrassed that he had blown the playoff scenarios in his postgame address to his team, I didn't fully comprehend what he meant. Now the information is starting to leak out and I can't help but think about the commercial opportunity involved should the Packers win it all. How about a commercial with the coach telling his team you're done, you're out of it, it's over, and the players are all looking at each other as if to say, "What's he talking about?" This season has had more flavor to it than any season I can remember since 1996 and Morten Andersen slipped on that banana peel. I think the Packers have a coach for the ages. He's lovable, he loves this team and I treasure my time covering him and his team. Merry Christmas!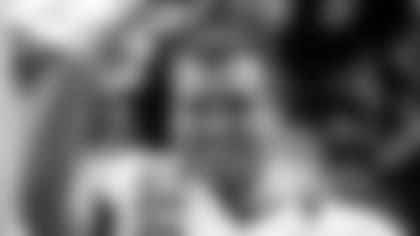 Ravens QB Joe Flacco
Matt from Oklahoma City, OK
Do the Packers have a shot at going to the Super Bowl?
If they win on Sunday, yes, yes, yes they'll have a chance to go to the Super Bowl. That's what this is all about. That's why you don't shut it down and play for the higher draft pick. Get to the playoffs, where everybody is 0-0 and one play can make you the hot team. Ask the Baltimore Ravens. Merry Christmas!
Andrew from Kissimmee, FL
I'm thinking the re-injury Matthews had with his thumb is only going to make an even more cautious decision with Rodgers. Agree?
No, he doesn't need Matthews' thumb to throw the ball. Oh, you mean he could re-injure himself, as Matthews did. Good point. Merry Christmas!
Justin from Rochester, NY
What could possibly happen to Rodgers by playing? What are the chances he gets hurt again? They will have nine months to heal him, even if he gets hurt.
I love your courage. Merry Christmas!
Darrell from Goldsboro, NC
Vic, I don't buy into the fact that this defense can hold it down if we make the playoffs. I am grateful we are in the situation we are, but they consistently give up big plays. Flynn to win has been wildly inconsistent. He played wildly erratic at times against the Steelers. On the last play, I saw a wide open Jordy Nelson, yet, he throws to Boykin. Our corners, which are supposed to be the thickest part of the defense, miss tackles, or wait for things to come to them. Sorry, but some of us are frustrated with this.
Tis the season to be merry. Merry Christmas!
Bryce from Iron Mountain, MI
During the game, Solomon Wilcots mentioned about seven times how the Steelers thought Lacy and Starks were the best 1-2 punch in the league. Do you agree?
Maybe it was Mike Tomlin that was effusive in his praise of James Starks when Tomlin spoke to us in the conference call. The Steelers are connoisseurs of the run. It's what they respect. I love what Starks and Eddie Lacy are doing. Didn't we talk about this going all the way back to training camp? Do you remember me mentioning how Starks was a changed man? Fred Jackson and C.J. Spiller get my vote for best 1-2 rushing punch in the league, but Lacy and Starks are hot right now, and this is the best time of the season to have a hot 1-2 rushing punch. Merry Christmas!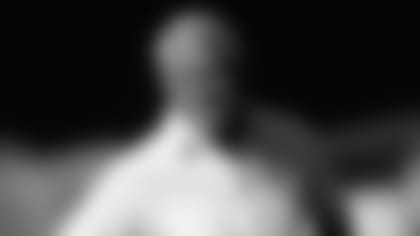 Bill Walsh
How do the Packers get pressure on Cutler without Clay Matthews on the field?
By winning their one-on-ones. To quote Bill Walsh, it's time for the coach to turn the team over to the team. It's in the players' hands now. Beat your man. Merry Christmas!
You have given me the gift of a few laughs here and there but, more importantly, better understanding of the game, and now I don't get really upset when the Packers lose.
If the Packers don't win on Sunday, I will be greatly disappointed. I wanna cover a playoff game at Lambeau Field. I wanna see how far this horse will run. Merry Christmas!
Julio from Mexico City, Mexico
Why don't you place my comments?
Vic, I think the officiating this year has been poor overall. Has the game become too complicated to officiate?
Yes. Merry Christmas! Paul from De Pere, WI
What happens to Matt Flynn after this season? Will he remain with the Packers? Will some team sign him to be their starting QB? Has he cemented his place as a solid No. 2 somewhere? What has his body of work demonstrated to the NFL?
I don't know, Sparky, but I'm lifting the ban I put on you, and all other bans, too. You're free, again, I tell you, free. Merry Christmas!