*As part of the Green Bay Packers' celebration of the 10th anniversary season of the Super Bowl XXXI Championship, Packers.com is running a series of stories about the people responsible for bringing the Vince Lombardi trophy back home to Titletown.
Wide receiver Antonio Freeman keeps his Super Bowl XXXI ring in a safe at a location he declines to disclose. He will wear it for special occasions, but it's a good thing he does not wear it every day.
"None of my knuckles can fit any of the rings," Freeman said. "My knuckles are all blasted."
His mangled appendages are the result of catching Brett Favre fastballs for eight years. The Packers training staff regularly built splints for him during his playing days, and Freeman now has swollen pinkie, middle and index fingers and hyperextended thumbs. But those wounds are not his only memories from a nine-year NFL career in which he caught 477 balls for 7,251 yards and 61 touchdowns.
A game-changing play during Super Bowl XXXI serves as one of his most memorable moments. With the Packers trailing 14-10 in the second quarter, Freeman lined up in the slot on a play called "All Go." New England Patriots strong safety Lawyer Milloy crowded him, playing man-to-man coverage while free safety Willie Clay provided over-the-top help. Milloy then moved to his right, giving Freeman a free release and a clear lane.
"All I had to do was get behind him, and there was a string of land back there," Freeman said. "Brett saw the mismatch from the beginning, and he laid out a great, nice soft ball. I was able to run under and catch, and the rest was just getting to the end zone."
Freeman did just that. He dashed 81 yards in all for the score, giving the Packers a lead they would not surrender the rest of the game. It represented the longest gain of his 105-yard receiving day and remains an enduring highlight.
Antonio's mother was watching television in late January when an NFL Films special on Super Bowl XXXI came on the screen. After viewing several of Freeman's standout plays, she called to thank her son for those cherished moments, saying nothing will ever replace those for her.
"It made me teary-eyed to think I had that kind of effect," Freeman said.
The Super Bowl capped Freeman's breakout year. Following his rookie season in which the Packers reached the NFC championship game, he earned the starting job at split end in 1996 and posted 56 catches for 933 yards and nine touchdowns.
"It was a sweet year," Freeman said.
Despite a prolific career and multiple playoff appearances, Freeman would never taste the same success he did in 1996. Freeman and the Packers returned to the Super Bowl in 1997 but lost to the Denver Broncos, 31-24. That was the last time he reached the title game. Having won a ring in just his second year in the league, he expected to reach the grand stage six times.
"You're young," Freeman said. "You think you can get to the Super Bowl every year."
Freeman joined the Philadelphia Eagles as a free agent in 2002 before re-signing with the Packers in 2003. The Miami Dolphins signed him the next year but cut him during the preseason. Freeman, 33, has not played in the NFL since. Although he has yet to file his retirement papers with the league, he has no plans of playing again.
Instead he lives outside of Baltimore and is in the process of surveying several business opportunities. Freeman declined to divulge many details, but one venture includes private real estate investment.
"I'm just finding myself in the business world, taking my time, using my resources," Freeman said. "I haven't quite found my niche."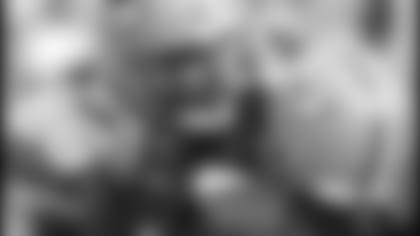 In the mean time he busies himself caring for his two-year-old son Alexander and nine-year-old daughter Gabrielle. Freeman would like to work in the NFL again but not in a coaching capacity, which often puts great strain on family life. He seeks a player evaluation role.
"I would really, really love to do scouting," he said.
He watches football every Sunday and still roots for the Packers. But that interest could wane in time once his friends or former teammates on the current roster retire. Freeman does not miss the game but longs for the camaraderie of the players and the structure an NFL career gave him.
"I miss being around those guys because they became my family," Freeman said. "I miss the regimen."
Freeman received some exposure to his Packers family, including friends William Henderson and Rob Davis, when the Packers played the Baltimore Ravens on Monday Night Football in Week 15. Freeman ate with the Packers players and coaches at the team hotel for four hours. During the game he enjoyed hanging out on the sideline but not enough to consider playing again.
Freeman remains content without his shoulder pads and cleats.
"I'm just enjoying life," Freeman said. "I'm just enjoying my time."