Vic, I love the column. You mentioned that something has to be done to make the game smaller and weaker. Do you have any ideas on how the NFL might or should do that?
It begins with being more aggressive in performance-enhancing-drugs detection, and that's going to require the complete cooperation and total involvement of the players union. In my opinion, the players bear as much responsibility for protecting the game as the owners do, since both are partners in the business of football. This is where it has to start. I was struck by Larry Allen's laughter during his Hall of Fame induction on Saturday night, and there was barely anything written or said about it. Allen was billed on Saturday night as the "strongest man in the game." He was celebrated for benching 700 pounds. Anyhow, in his acceptance speech, he spoke on his famous strength and he said, "I did it naturally, all right?" Then he went into a deep and extended laugh. What did that laugh mean? Attack PEDs. That's job one. If something isn't done, three-point stances are going to be prohibited. That'll be the next step, and I don't want to see that happen.
Chris from White Bear Township, MN
Hey, Vic, I just wanted to know how giddy you got when you heard Dave Robinson's Hall of Fame speech? "It's a Spartan game, played by Spartan-like individuals in a Spartan-like manner. It's a game of hitting and getting hit. You've got to like to hit, and you've got to like to get hit. If you don't, you won't last long in this league. I tell people that when you play football, you've got to like the taste of blood. You've got to remember that 50 percent of the time, it's your blood."
I didn't get giddy, I got melancholy, because we're changing that culture, and it was the culture that made the game what it is. Frankly, I thought Robinson's remarks on Sunday at the roundtable discussion were even more to the point. "We made the NFL successful. We played the game people wanted to see. Now they're reaping the benefits. I hope they understand that." Robinson distinguished himself with his words this past weekend. Not everybody did.
Is Bryan Bulaga still eligible for the PUP list, if his knee injury isn't season ending?
No, a player loses his potential for joining the physically unable to perform list the moment he participates in a practice.
Vic, do we know why Nelson decided to have knee surgery now when he could've had it sometime during the offseason? It doesn't make sense to me.
It hurt now. It probably didn't hurt then. Zach, these guys aren't machines. Every surgery takes something more out of you.
Andrew from Scottsdale, AZ
I read today that the NFL will be cracking down even more on player celebrations, such as spinning the ball, sack dances, spiking the ball, military salute, etc. Does the NFL have any justification for why they will begin penalizing for the celebrations, or are they simply cracking down on any signs of human emotion on the field?
The league is probably trying to promote sportsmanship. Pretty stupid, huh? I like the double-chinstrap-pull-look-angry celebration. I wonder why Bart Starr didn't do that after he scored that touchdown in the Ice Bowl.
Vic, it seems like injured players today are constantly having procedures done on their injuries. What did they do in the 1960s? Didn't they just let injuries heal?
In many cases, procedure is a word used to describe arthroscopic surgery. It's a minimally invasive surgery and it had yet to be invented in the '60s. Back then, it was either play through the injury or submit yourself to season-ending, open-incision repair, and teams could cut an injured player back then without injury liability. The landscape of professional football is much different now. Teams have committed huge signing bonuses to these players. The teams are as invested in the players' health as the players are. That wasn't the case in the '60s.
Rich from Manitou Springs, CO
Why bring Vince Young in camp now? Isn't it a little late? My thinking is he will simulate Colin Kaepernick in practice since our other backups can't come close. Other than that, it doesn't make sense. He'll never grasp the complex system Mike has on offense.
Mike McCarthy and Ted Thompson each said on Tuesday that they wanted to increase the competition at quarterback, and I believe them because, in my opinion, it's the only reason that makes sense. Thompson also said he wanted a quarterback who's showed that he can win games, and that's something I addressed last week in this column. I appreciate what you're saying about Young being able to simulate Kaepernick in preparation for the game against the 49ers, but that's only one game. Young is a vested veteran. If he's on your roster for one game, you owe him a whole season's pay. You don't do that to prepare for one game. You can find a Pat White type of quarterback on the street that would help you prepare for Kaepernick without costing you a roster spot and a whole year's salary. I think adding Young to the roster is an indication that the Packers are seeking greater depth at quarterback.
You mentioned that a successful defensive strategy for Vince Young was make him be a passer. Why would a passing team like the Packers sign him?
Maybe they think they can make him a passer.
In the scrimmage, I really started to see the offensive line get an actual push up front like I've never seen from them, then we continue to increase the physicality at practice even with our injuries. I'll tell you, Vic, I'm really liking the direction this team is headed in. Coach McCarthy said the run game would be better, and he sure looks determined to get it that way.
The first hour of yesterday's practice was tame. I thought to myself that the Packers have some injuries and Coach McCarthy is backing it off a little bit. Then, in the middle of practice, the Packers went into what I thought was the best and hardest-hitting session of half-line drills in this camp to date, and I thought to myself that these guys are serious about running the ball, and I smiled.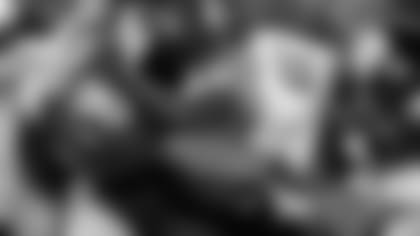 I'm paraphrasing but "You don't bring in players to fit your system, you change your system to fit your players." Another press conference gem from Coach McCarthy.
I once got into a discussion with Coach McCarthy along those same lines. I used Jason Pierre-Paul as an example of a player that doesn't fit the Packers' defensive scheme. Do you draft him, I asked? McCarthy looked at me as though I had just taken stupid pills. Great plays are many, great players are few.
What do all the injuries mean about Packers training camp?
In some cases, they mean that the team and its players are extremely sensitive to injuries not worsening, because the goal is to win games, and you need those players to be healthy to win games. We're in an age of heightened awareness to injuries. The financial commitment made to these players has caused that, and so has the fantasy football craze. If I run the headline, "Players injured at practice," the story will explode with views. Press conferences have turned into medical reports. It's the way it is in the NFL in the 21st century. In the old days, it was only news if the quarterback or a player of similar stardom was injured.
Jim from Salt Lake City, UT
We hear a lot about Lacy's and Franklin's running talents, but what have you seen of their ability to pick up and neutralize the blitz? Those skills will be even more important now with a rookie left tackle.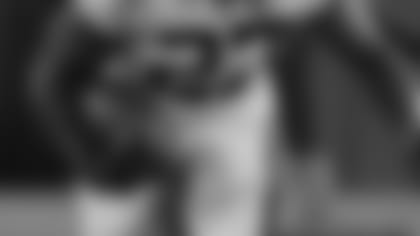 Eddie Lacy is a natural for blitz pick up, because of his size and low center of gravity. Blitz pick up is all about being able to drop anchor and absorb the blow, and Lacy's got a big anchor. Franklin was outstanding in blitz pick up at the Senior Bowl. He was not outstanding at it in last week's blitz pick up drill. Maybe we'll see some blitz pick up today. Coach McCarthy said they would do that drill again.
Vic, across the offensive line of my college alma mater, Virginia Tech, all linemen wear huge knee braces, which presumably prevent the knee from bending certain harmful ways. Why is this technology not used in the NFL?
Because this is the NFL, not the ACC, and the guys across from those offensive linemen are Clay Matthews, Aldon Smith, Von Miller and J.J. Watt, and you're not going to block those guys by protecting your knees with a contraption that limits your movement.
Steve from Saint Charles, MO
What was the temperature at Lambeau for the top three taping on Tuesday?
If you're referring to the pullover I was wearing, I will tell you that my office is a refrigerator, and I will also tell you that this is the coolest camp, in terms of temperature, I have ever covered, and that concerns me a little bit. I'd like to see these guys work in some heat. There have been mornings when it's been downright cold. Fortunately, the Packers make no early-season trips to Florida or Texas, but September is the warmest month of the year in San Francisco, and you don't want to run out of gas on a hot day chasing Kaepernick around the Bay Area.
Now with the possible injury to Bulaga, the jars on the shelf are looking pretty good. What about Andrew Datko? We don't seem to hear much about him. Any chance he gets a try at left tackle?
He was playing left tackle with the second team offense in practice on Tuesday.
Vic, since you covered Franco Harris, I would like your take on the great Jim Brown's criticism of Harris for almost always running out of bounds at the end of his runs. Brown thought it was a running back's duty to get as many yards as possible. I happen to agree with the criticism especially as this was the football age of rough and tumble ball that you miss so much.
I saw Franco in the lobby of the McKinley Grand Hotel on Saturday. Of all the old players, he was the most spry looking. He had a bounce in his step. Brown, however, was hunched over and creaked as he dragged his golf clubs out the door. Maybe Franco knew something. It's a good comparison because it speaks to the change-the-culture issue, however, Franco gained over 12,000 yards in his career, less than 200 yards fewer than Brown, and he didn't gain those yards by running out of bounds. This is a subject that has been greatly exaggerated. It is yet another result of the "Holy Wars," as it was Jack Tatum who initiated it. Brown ran with it when Franco was threatening to overtake Brown as the all-time leading rusher.
Are there any players suing their colleges for head injuries? Has a student ever sued his high school?
Every school, every conference, every organization that sponsors football will be watching the players vs. the NFL lawsuit. The outcome of that lawsuit will likely shape the future of football.