SANTA CLARA, Calif – The Packers dropped their preseason opener to the 49ers, 28-21, Friday night at Levi's Stadium.
Playing the entire first half, Packers QB Jordan Love threw two touchdown passes, both 33 yards to WR Romeo Doubs and WR Danny Davis, but he also had three interceptions. The first two were passes the receivers should have caught but didn't, and the ball was taken away. On the third, two receivers ran the wrong route, according to comments Head Coach Matt LaFleur made on the TV broadcast at halftime.
Love's final stats: 13-of-24, 176 yards, two TDs, three INTs, 66.0 passer rating. Doubs (three catches) and Davis (two) each finished with 45 yards receiving, while WR Samori Toure added three catches for 42 yards and WR Juwann Winfree had three for 27.
RB Tyler Goodson had 12 carries for 37 yards and added two receptions for 24 more.
No. 3 QB Danny Etling threw a 22-yard TD to WR Amari Rodgers in the fourth quarter that briefly gave the Packers a 21-20 lead, but the 49ers came back behind QB Brock Purdy with a TD of their own to go back in front for good.
Each of San Francisco's three QBs – starter Trey Lance, followed by Nate Sudfeld and Purdy, threw a TD pass. The first two were on coverage busts to wide-open receivers, 76 yards to Danny Gray and 39 yards to Ray-Ray McCloud.
The Packers' best chance as the fourth quarter was winding down was stymied when Etling got stuffed on a fourth-and-short sneak in San Francisco territory with 4:26 left. Etling finished 6-of-8 for 123 yards with a TD and 156.2 rating.
His 68-yard pass to RB B.J. Baylor early in the third quarter looked to put Green Bay in scoring position, but a fourth-down conversion in the red zone was nullified when Danny Davis lined up offside, and then K Gabe Brkic missed the field goal.
Here's a recap of all the action: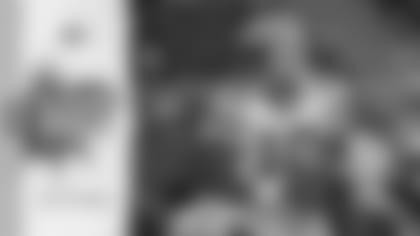 San Francisco leads the Packers 10-7 after the first quarter
The 49ers won the opening coin toss and elected to defer. Rico Gafford returned the opening kickoff for Green Bay.
Tyler Goodson started at running back behind the Packers' current starting offensive line, picking up six yards before Jordan Love's third-down pass attempt to Josiah Deguara fell incomplete.
Behind starting quarterback Trey Lance, San Francisco drove into Green Bay territory with an 8-yard pass to Ray-Ray McCloud. Packers linebacker Isaiah McDuffie shot his gap on first-and-10 from the Packers' 33 to drop running back Trey Sermon for a two-yard loss to stymie the 49ers' momentum.
A 50-yard field goal by Robbie Gould capped a nine-play, 27-yard drive and put San Francisco up 3-0 with 9 minutes, 7 seconds left in the first quarter.
Love picked up the Packers' initial first down for 12 yards off a read-option, while Green Bay moved into San Francisco territory with a 23-yard screen pass to Goodson, who followed a block from center Josh Myers to get into the open field.
Facing fourth-and-2 from the 33, Love perfectly led rookie receiver Romeo Doubs downfield for a touchdown past 49ers defensive back Tarvarius Moore to put Green Bay ahead 7-3 with 5:44 left in the first quarter.
Tipa Galeai sacked Lance for a 4-yard loss after some initial pressure from inside, but the 49ers' second-year quarterback came back with a 76-yard touchdown pass to Danny Gray on third-and-9 to put San Francisco back ahead.
Amari Rodgers broke a 50-yard return to the San Francisco 46 after finding room on the edge. Kicker Robbie Gould had to make the tackle. Love hit Doubs on a 9-yard pass and Josiah Deguara picked up the first down on fourth-and-1 to keep the drive going.
San Francisco linebacker Demetrius Flannigan-Fowles was flagged for a facemask on Goodson's 7-yard run, setting up first-and-goal from the 49ers' 9-yard line. Love was then picked off by Marcelino McCray-Ball to end the first quarter.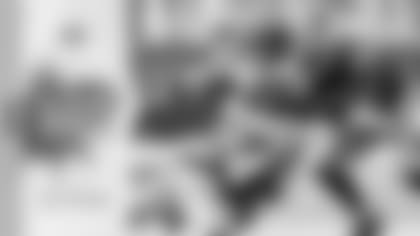 Packers trail 49ers 20-14 at halftime
The 49ers scored on the first play of the second quarter with backup quarterback Nate Sudfeld connecting with a wide-open McCloud III on a 39-yard touchdown after Gafford fell down.
The Packers picked up a pair of first downs with Doubs drawing an illegal contact call from Ambry Thomas on third-and-12 and then a facemask penalty on Oren Burks.
On third-and-5, Love hit Doubs for four yards on an out. San Francisco challenged the catch. After a long review, the referees ruled it an interception by Samuel Womack.
With Krys Barnes replacing Quay Walker as the "Mike" linebacker, the Packers' defense forced a three-and-out. The offense took over at the Green Bay 20 with 10:55 left in the first half.
Juwann Winfree caught a 12-yard pass on third-and-3 after the ball was initially batted in the air. Danny Davis set up the Packers' next first down with a 12-yard corner route, getting good separation.
Green Bay marched back into San Francisco territory with Goodson's 5-yard run on third-and-1. Love was then picked for a third time when Womack undercut a pass to Amari Rodgers.
The Packers' defense held its ground with Jack Heflin tackling Sermon for a three-yard loss on third down. Gould made a 31-yard field goal to put San Francisco up 20-7.
Zach Tom entered the game at right tackle before halftime. Love scrambled for four yards and picked up a first down after a holding call on San Francisco's defense.
A 23-yard pass from Love to Samori Toure advanced the Packers to the San Francisco 39 with 1:12 left in the half. Davis came back to Love's pass down the sideline, beating Ka'dar Hollman for a 33-yard touchdown before halftime.
Kobe Jones sacked Sudfeld for a 3-yard loss. The 49ers got into Green Bay territory before safety Dallin Leavitt forced a fumble of McCloud, which was recovered by Krys Barnes. Leavitt was injured on the play.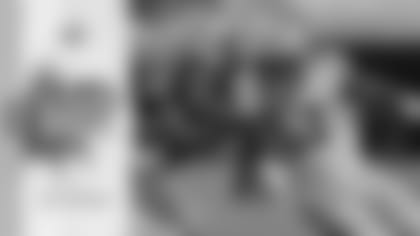 Packers trail 49ers 20-14 after three
The Packers' defense opened the second half by forcing a three-and-out.
Danny Etling relieved Love at quarterback and promptly completed a 68-yard pass to running back BJ Baylor off a wheel route down to the San Francisco 11. However, the Packers were unable to generate any points off the drive after Gabe Brkic missed a 32-yard field goal wide left.
The teams traded possessions, with Packers fifth-round pick Kingsley Enagbare sacking Sudfield for a 12-yard loss to force another 49ers punt.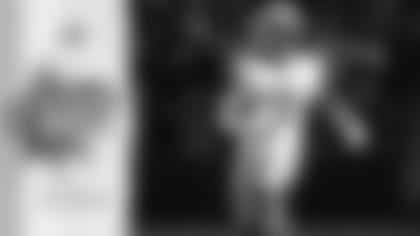 Packers fall to the 49ers, 28-21
Dexter Williams, who re-signed with the Packers this week, busted a 25-yard run after tight end Alizé Mack sealed off the left side.
Ishmael Hyman helped spring Toure for a 12-yard gain before Amari Rodgers scored a 22-yard touchdown off a pass from Etling to put the Packers ahead 21-20 with 12:53 remaining.
Third-string quarterback Brock Purdy led the 49ers down the field on a 11-play, 64-yard drive that culminated in a 5-yard touchdown pass to Tanner Hudson with 7:58 remaining.
The 49ers extended their lead to 28-21 after Purdy completed the two-point conversion with a pass to KeeSean Johnson.
Etling got the Packers going on their next series with a 13-yard run off a read option. Green Bay went for it on fourth-and-1 at its own 43 Etling's sneak attempt was just short, resulting in a turnover on downs.
The 49ers staged one final drive and were able to kneel it out at the Green Bay 8 after a defensive pass interference call.