EAST RUTHERFORD, N.J. – Packers QB Aaron Rodgers hit WR Davante Adams for a 16-yard touchdown pass on the opening possession of overtime to give Green Bay a wild 44-38 victory over the Jets on Sunday at MetLife Stadium.
With the win, the Packers improved to 6-8-1 on the season and won for the first time on the road in 2018. The Jets fell to 4-11.
Rodgers finished 37-of-55 for 442 yards with two passing TDs, two rushing TDs, and a 103.7 passer rating. Adams had 11 catches for 71 yards and the game-winning score, leaving him one reception shy of Sterling Sharpe's single-season franchise record of 112 catches.
Rookie WR Equanimeous St. Brown added five catches for 94 yards, and fellow rookie Marquez Valdes-Scantling had five grabs for 75 yards. WR Jake Kumerow added three catches for 68 yards and his first NFL TD.
RB Jamaal Williams piled up 156 yards from scrimmage, with 95 rushing yards on 15 attempts and 61 receiving yards on six catches.
For the Jets, QB Sam Darnold was 24-of-35 for 341 yards, three TDs and a 128.4 passer rating. WR Robby Anderson had nine catches for 140 yards and a score, while TE Chris Herndon added six catches for 82 yards and a TD.
Here's a recap of all the action: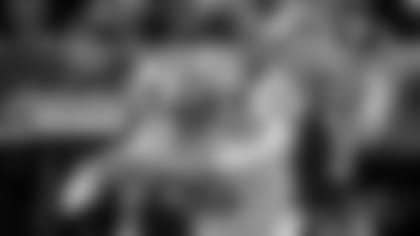 Jets lead Packers 7-0 after one
The Jets got the ball first and marched right down the field before stalling. A 12-yard pass to WR Robby Anderson, a 10-yard run by RB Elijah McGuire, and a 26-yard completion to TE Chris Herndon on New York's first three snaps made it first down on the Green Bay 20.
But LB Kyler Fackrell sacked Jets QB Sam Darnold for a 10-yard loss on second down, S Josh Jones broke up a deep pass for McGuire on third down, and K Jason Myers was wide left on a 45-yard field-goal try, keeping the game scoreless.
The Packers got a 19-yard run by RB Jamaal Williams, but Jets DL Leonard Williams sacked QB Aaron Rodgers for a 10-yard loss on the next snap. On third-and-16, Rodgers threw behind WR Davante Adams cutting across the middle, and the Packers punted.
The Jets got back into scoring range on their next drive. A 16-yard pass to Anderson was followed by back-to-back completions to WR Jermaine Kearse totaling 20 yards. A 16-yard catch-and-run by McGuire, who made a nice open-field move, made it first down on the Green Bay 23.
On third-and-6 from the 19, Herndon made an impressive one-handed catch over the middle for the first down, and two plays later McGuire ran it in from four yards out to put the Jets in front.
Consecutive passes to Adams gained 15 yards and a first down before Williams ran twice for 5 yards and the quarter expired.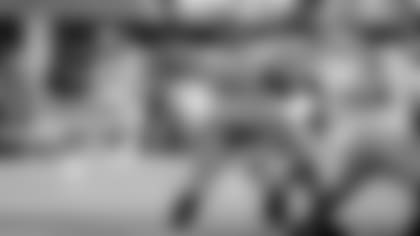 Packers within 21-17 at halftime
On third-and-5 to open the second quarter, Rodgers was sacked by DL Henry Anderson. Packers G Justin McCray had just entered the game for an injured Lane Taylor (knee), and Anderson beat him for the sack.
The Jets got going again on back-to-back passes to Anderson for 23 yards total. A 13-yard pass to Herndon wiped out a false start and moved the chains again. An offside penalty on DL Dean Lowry led to a third-and-1 from the Green Bay 36, but the Packers stuffed McGuire. The Jets went for it and picked it up on a Darnold sneak, and on the next snap, Darnold found Anderson wide open down the sideline for a 33-yard touchdown, putting the Jets up 14-0.
Packers CB Jaire Alexander, who had been covering Anderson, had left the game with a groin injury a few snaps before the TD pass.
Williams had a catch and run totaling 23 yards, WR Marquez Valdes-Scantling had a 12-yard reception, and Williams ran for 8 more to get the Packers across midfield. A false start eventually led to third-and-4 from the New York 49, and Rodgers found WR Jake Kumerow deep down the sideline. Kumerow cut back inside two defenders for the touchdown, and the Packers trailed, 14-7.
But Jets WR Andre Roberts returned the ensuing kickoff 99 yards for a touchdown, and the Jets were back up by two TDs just like that.
WR J'Mon Moore returned the Jets kickoff to the Green Bay 35, and on third-and-3, Rodgers found WR Equanimeous St. Brown wide open for a 34-yard gain to the New York 24. After a holding penalty on RT Bryan Bulaga, Rodgers hit St. Brown on a cross for 14 yards, and Williams for the Jets was flagged for a personal foul, and ejected, for throwing a punch at Bulaga.
That put the ball on the 7-yard line, and the Packers' Williams ran it in with an impressive second effort to get the Packers back within 21-14 with 1:33 left in the half.
The Packers' defense got a three-and-out, as Darnold threw incomplete three straight times, and a personal foul on the Jets on the punt return put the Packers on their own 39. Jets RB Trenton Cannon leveled Packers DB Tramon Williams with a helmet-to-helmet hit as Williams bent over to catch the punt.
Jamaal Williams ran 15 yards on the first play of Green Bay's next series, crossing midfield, but Rodgers was sacked at the line of scrimmage. A 6-yard run by Williams and a defensive penalty for illegal hands to the face made it first down on the New York 35. A 2-yard pass to GB Danny Vitale on third-and-1 moved the chains to the New York 24, and the Packers called their last timeout with 17 seconds left.
After two incomplete passes, K Mason Crosby came on for a 42-yard try. He was good from 42 yards out with 2 seconds left in the half.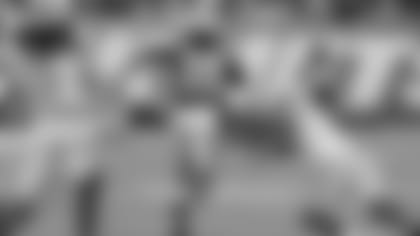 Packers trail 35-20 after three
The Packers started the second half with a 20-yard pass to TE Lance Kendricks. A false start on LT David Bakhtiari turned a third-and-3 into third-and-8, but Rodgers converted anyway with a pass to Adams. Another pass to Adams picked up 11 for a first down at the New York 34. After Adams lost 3 yards on a catch, St. Brown gained 18 on a reception for a first down at the 19.
But on third-and-2 from the 11, Rodgers was flushed out of the pocket and had to throw it away, bringing on Crosby. He was good from 29 yards out to bring the Packers within a point at 21-20.
The Jets got going again on a 14-yard screen pass to McGuire, a 14-yar sideline route to Anderson, and a 29-yard catch-and-run by Kearse for a first down at the Green Bay 18. On third-and-7, Darnold found Anderson for 10 yards to make it first-and-goal on the 5, and a quick pass to Herndon finished the drive with a touchdown. Myers' PAT was good, making it 28-20 Jets with 4:21 left in the third.
Moore fumbled the ensuing kickoff for the Packers on a big hit by LB Anthony Wint, and the Jets recovered at the Green Bay 18.
A holding penalty on New York didn't slow the Jets' momentum, as McGuire ran for 8 yards and then caught a swing pass and took it 20 yards for the score, putting the Jets up, 35-20.
Back-to-back passes of 15 yards each to Valdes-Scantling and TE Jimmy Graham got the Packers quickly across midfield. A holding penalty on Bulaga pushed the Packers back before a 10-yard screen to Williams evened it out. Rodgers was flagged for intentional grounding on the next snap, though, setting up third-and-21. An incomplete pass to Graham led to a punt.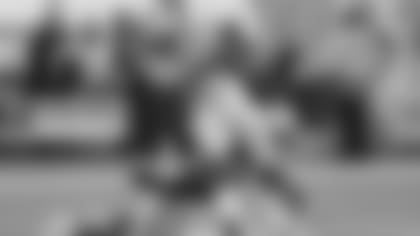 Packers, Jets headed to overtime tied at 38
A third-down sack by LB Blake Martinez got the Packers the ball back, but a first-down sack of Rodgers by LB Neville Hewitt put the Packers in a hole.
Green Bay got out of it with an 8-yard pass to Adams and a 42-yard completion to Valdes-Scantling on third-and-11. But on third-and-10 from the New York 20, Rodgers and an open Valdes-Scantling couldn't connect over the middle, and the Packers settled for a 38-yard field goal from Crosby.
A penalty on the Jets for a chop block helped stall their next drive, and their punt was downed on the Green Bay 6.
A 24-yard pass to St. Brown got another 15 yards tacked on for a hit on a defenseless receiver. Four plays later it was fourth-and-1 from the New York 46, and Rodgers converted with a pass to TE Robert Tonyan for 11 yards.
On third-and-4 from the 29, Rodgers' deep ball for Valdes-Scantling drew a pass interference penalty on CB Buster Skrine, putting the ball on the New York 3. Another pass interference, this one on S Jamal Adams on a fade to Graham, moved the ball to the 1. Rodgers ran it in on the bootleg, and the Packers were within 35-30 with 6:32 left.
A 9-yard pass to TE Jordan Leggett set up third-and-1 for the Jets, and Darnold ran the sneak but was stopped just short. The Jets faked the punt, snapping it to up man S Rontez Miles, and he gained 4 for a first down at the New York 35.
A horse-collar tackle on S Josh Jones was flagged for a 15-yard penalty on the next snap, putting the Jets at midfield. A holding penalty pushed them back to their own 40. The Jets ran twice for a net gain of 1, and the Packers called their final timeout on third-and-19 with 3:24 left.
Darnold threw the ball away on a screen pass, and the Jets had to punt. The Packers took over on their own 17 with 3:12 to go.
Passes of 4 yards to Williams, 16 to Graham and 13 to Kumerow put the ball on the 50 with 2:25 left. A screen to Williams picked up 26 to the New York 24 and brought on the two-minute warning.
On second down, Rodgers scrambled 23 yards down to the 1, and the Jets called their first timeout with 1:32 left. After two incomplete passes, Williams was stuffed on a third-down run, and the Jets called a second timeout with 1:16 to go before fourth-and-goal.
On the sneak, Rodgers reached up and over the linemen to break the plane of the goal line for the touchdown before the ball was knocked out of his hands.
On the two-point try, Jets DB Darryl Roberts was called for defensive holding a brief moment before he intercepted Rodgers' pass for Graham and returned it all the way to the other end zone. The half-the-distance penalty put the ball on the 1, and Rodgers ran a read-option look to scoot in for two points. The Packers led, 38-35, with 1:12 left.
Roberts returned the ensuing kickoff 51 yards to the Green Bay 38. Two passes to Herndon gained 9 and 14 yards for a first down at the 25, and the Jets called their last timeout with 36 seconds left.
After three incomplete passes, the Jets brought on Myers for a 33-yard field goal, and he made it with 17 seconds left to tie the game at 38.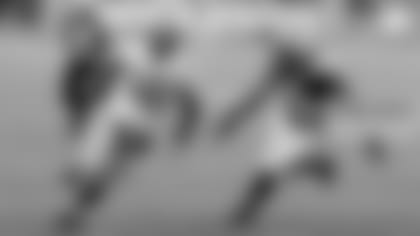 Packers knock off Jets in OT, 44-38
The Packers won the overtime coin toss and took the ball. From his own 25, Rodgers scrambled for 8 yards and Williams ran for 7 to the 40. On third-and-10, Rodgers tried to go deep to Valdes-Scantling, and he was interfered with by CB Trumaine Johnson at the New York 27.
Williams ran up the middle for 9, and then offsetting penalties (12 men on defense, illegal shift on offense) kept it second-and-1 from the New York 18. Williams picked it up to make it first down on the 13.
Another pass interference call on the Jets made it first-and-goal on the 6. A holding penalty on Bulaga negated a rollout TD run by Rodgers, pushing the ball back to the 16. Rodgers then found Adams over the middle in the end zone for the touchdown to end the game, 44-38.